We all want to be as healthy as possible. It's why we strive to eat right, exercise, and get as much sleep as we can. But believe it or not, most Americans aren't keeping up with one major aspect of their health: hydration. 
About 75% of American adults are chronically dehydrated — and that can keep you from being the healthiest version of you. But don't worry, Lone Star IV Medics is here to help.
We offer mobile IV therapy in University Park, TX, (as well as several other convenient locations), so you can get the hydration you need to look, feel, and perform your best every day. 
Applications of IV Rehydration Therapy
Near University Park, TX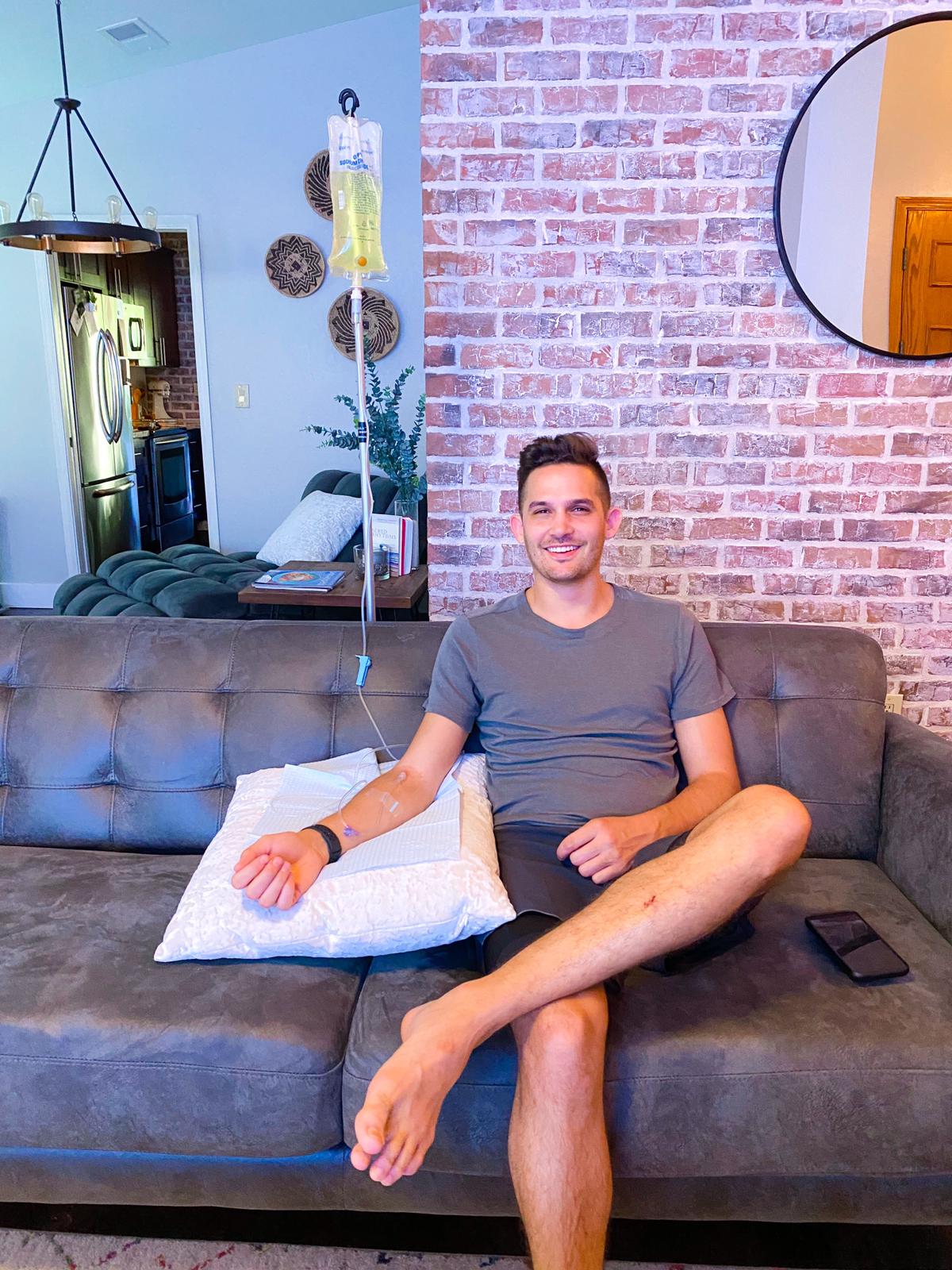 IV rehydration therapy is an innovative way to give your body the vitamins, minerals, and electrolytes it needs to perform at its peak. The IV delivers vital fluids and nutrients directly into your bloodstream, so you can feel your best in as little as 30-45 minutes.
Our University Park IV therapy patients use infusions to treat a wide variety of conditions, from morning sickness and hangovers to developing colds and the flu. We've even helped athletes recover quickly from tired, sore muscles and get an all-natural energy boost before their next event. If dehydration is contributing to your symptoms, mobile IV therapy can help you get back to normal. 
When you schedule a mobile IV therapy in University Park, our team of healthcare providers will come directly to your home, office, hotel, or anywhere else you choose. We'll conduct a thorough health assessment and help you find the ideal IV cocktail for your specific health needs. Then, all you need to do is sit back and relax; our team will administer the IV and have you back on your feet in no time.
Lone Star IV Medics has earned a reputation for excellence thanks to our team of healthcare providers. They perform all of our infusions with a commitment to outstanding patient care, and their medical experience ensures the safest possible treatment. Our team also includes a doctorally prepared pharmacist (Pharm.D.) and naturopathic doctor (N.D.) offering consulting guidance and a board-certified physician (M.D. or D.O.) overseeing medical direction. Book an appointment with Lone Star IV Medics to experience the benefits of IV therapy.
IV therapy can help alleviate the symptoms associated with!
How Much Does Mobile IV Therapy in University Park, TX, Cost?
Your health and wellness are incredibly valuable, but that doesn't mean you should pay through the nose to stay healthy. At Lone Star IV Medics, we strive to deliver University Park IV therapy at affordable prices. 
Our packages start at $110, and you can add additional vitamins to any cocktail, starting at $25 each. With our pricing, it's easy to find an infusion that's good for your body and your budget.
How to Book a Mobile IV in University Park
Don't wait another minute to reap the benefits of rehydration therapy. Contact Lone Star IV Medics to schedule your mobile IV in University Park today. And if you want to get instant hydration AND exclusive savings, don't forget to sign up for our VIP list. 
Book Now!
This is the 1st item
This is the 2nd item
Serving University Park & all suburbs!
Open 8AM-8PM, 24/7 Service Typically Available