Looking for a new way to enhance your wellness routine? One great way to give your body all the vitamins, minerals, and fluids you need is through IV infusions. 
At Lone Star IV Medics, we offer hospital-grade IV therapy in San Antonio — and we even bring them right to your door! Our team can help you feel your best in just 30-45 minutes. 
The Best IV Therapy in San Antonio, TX
Lone Star IV Medics is one of the most trusted resources for IV vitamin therapy in San Antonio, TX. We offer high-quality IV treatments that can help you manage various health conditions, from migraines and morning sickness to hangovers and stress. When you get an IV treatment from us, your symptoms will disappear in no time.
Applications of IV Rehydration Therapy Near
San Antonio, TX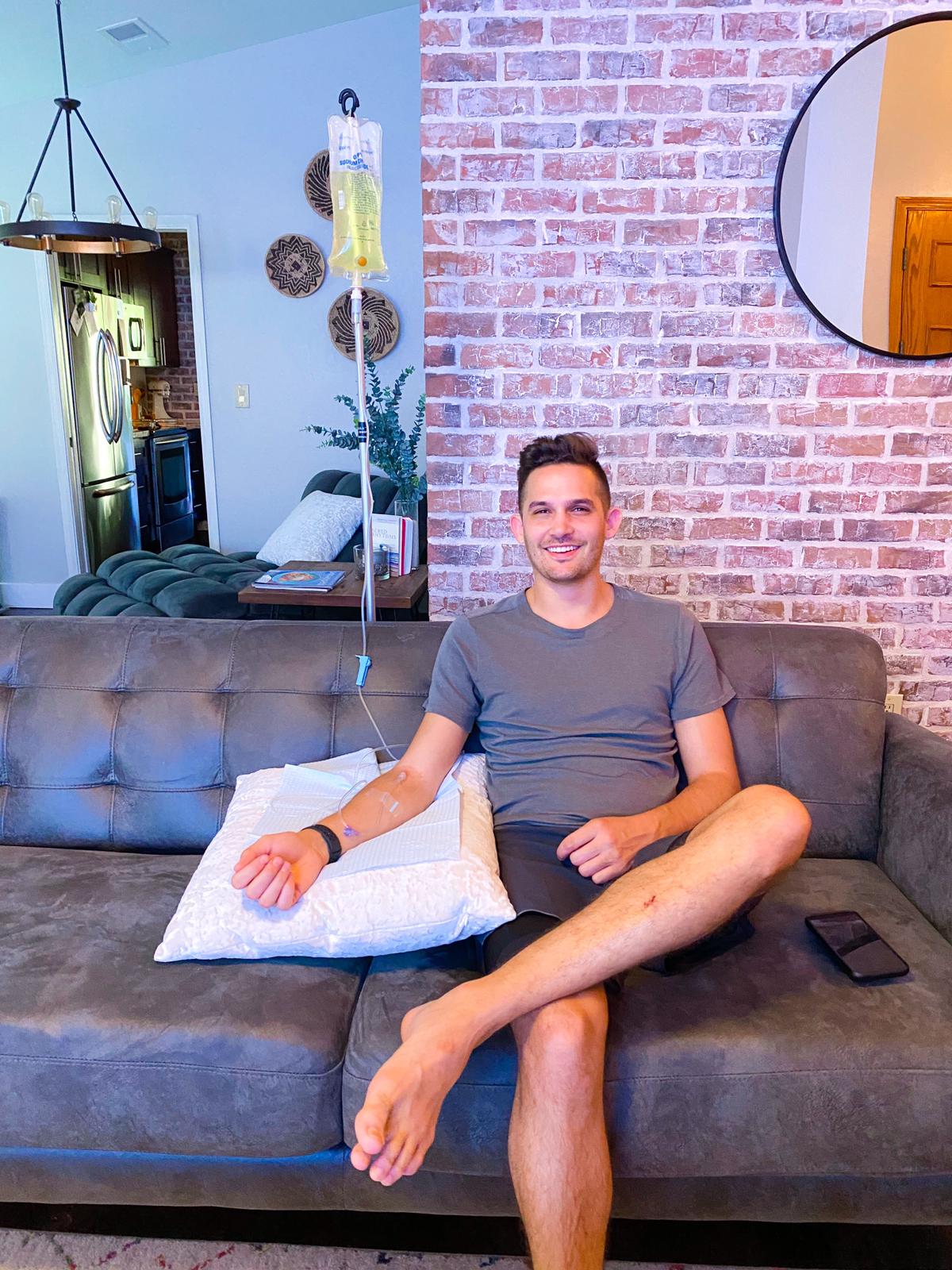 Why Choose Lone Star IV Medics
Here's one thing you should know about us: We are dedicated to your health and safety. When you order our IV therapy in San Antonio, we'll send a team of healthcare providers to your home, office, or hotel. We'll give you a thorough health assessment, find the right IV package for your needs, and monitor you throughout the infusion process. 
With our help, you'll be safe and comfortable from start to finish, and you'll feel better than ever when it's over. 
IV Therapy Can Help with Various Symptoms
Our patients have used IV therapy in San Antonio, TX, to treat a variety of ailments. The key is in our IV "cocktails," which are chock-full of vitamins and minerals that your body needs for peak performance. 
We send those nutrients straight into your bloodstream (along with plenty of fluids), where your body can absorb them more effectively and use them to enhance your overall health.
IV therapy can help alleviate the symptoms associated with!
How Much Does IV Therapy Cost in San Antonio, TX?
Everything's bigger in Texas—but not our prices. Our affordable packages for high-quality IVs range from $100 to $395, with additional supplements or medications costing $25 apiece. There are additional costs for add-on items and custom packages. Be sure to join our VIP program for more deals and savings. Explore all our options and choose the IV that best meets your needs and budget. IV therapy in San Antonio starts at $110. Choose from one of our ready-made packages, or design your own with our vitamin add-ins.
How to Book a Mobile IV in San Antonio
Find Lone Star IV Medics at several convenient locations in the greater San Antonio area. Contact us today and see why we're the leaders in mobile IV therapy in San Antonio, TX.
Book Now!
Serving San Antonio & all suburbs!
Open 8AM-8PM, 24/7 Service Typically Available