Lone Star IV Medics is a leading mobile IV hydration company. Clinical services are available all over Texas. 
Our healthcare providers are IV professionals!  The goal is to get you the hydration you need to help alleviate symptoms associated with illness, dehydration, hangovers, fatigue, and more.  Our most popular package is the Myers' Cocktail IV. We can typically have a healthcare provider at your door in 1 hour or less. Our service is mobile; we come to you!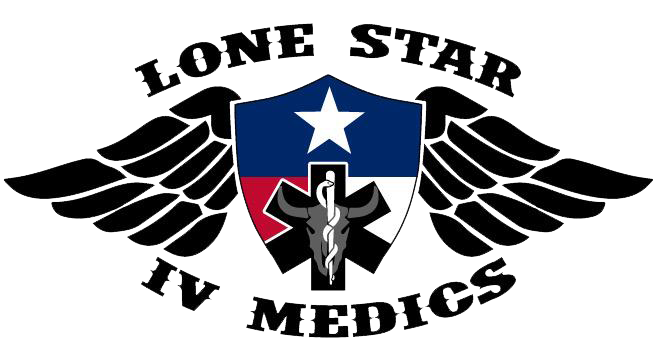 What You Need To Know About Lone Star IV Medics
All clinical services are provided by Lone Star IV Clinic.
Our team has 200+ Healthcare Providers
Service backed by 1000+ Perfect Reviews
IV drips are affortable with no travel fees.
Hours of operation 8am - 8pm 7 days per week
Service Typically Takes About 1 Hour
Group discounts are available!
Services are available across the state of Texas. View Our Service Areas Here.