Our bodies are remarkable, but too often, we don't treat them as well as we should. We forget to give our bodies the nutrients they need, including enough fluids to stay hydrated and healthy.
Lone Star IV Medics wants to help you keep your body in tip-top shape with the power of rehydration therapy. We offer patients all over Texas a way to get fluids, vitamins, minerals, and electrolytes into their bodies quickly and easily.
Applications of IV Rehydration Therapy
Near Tyler, TX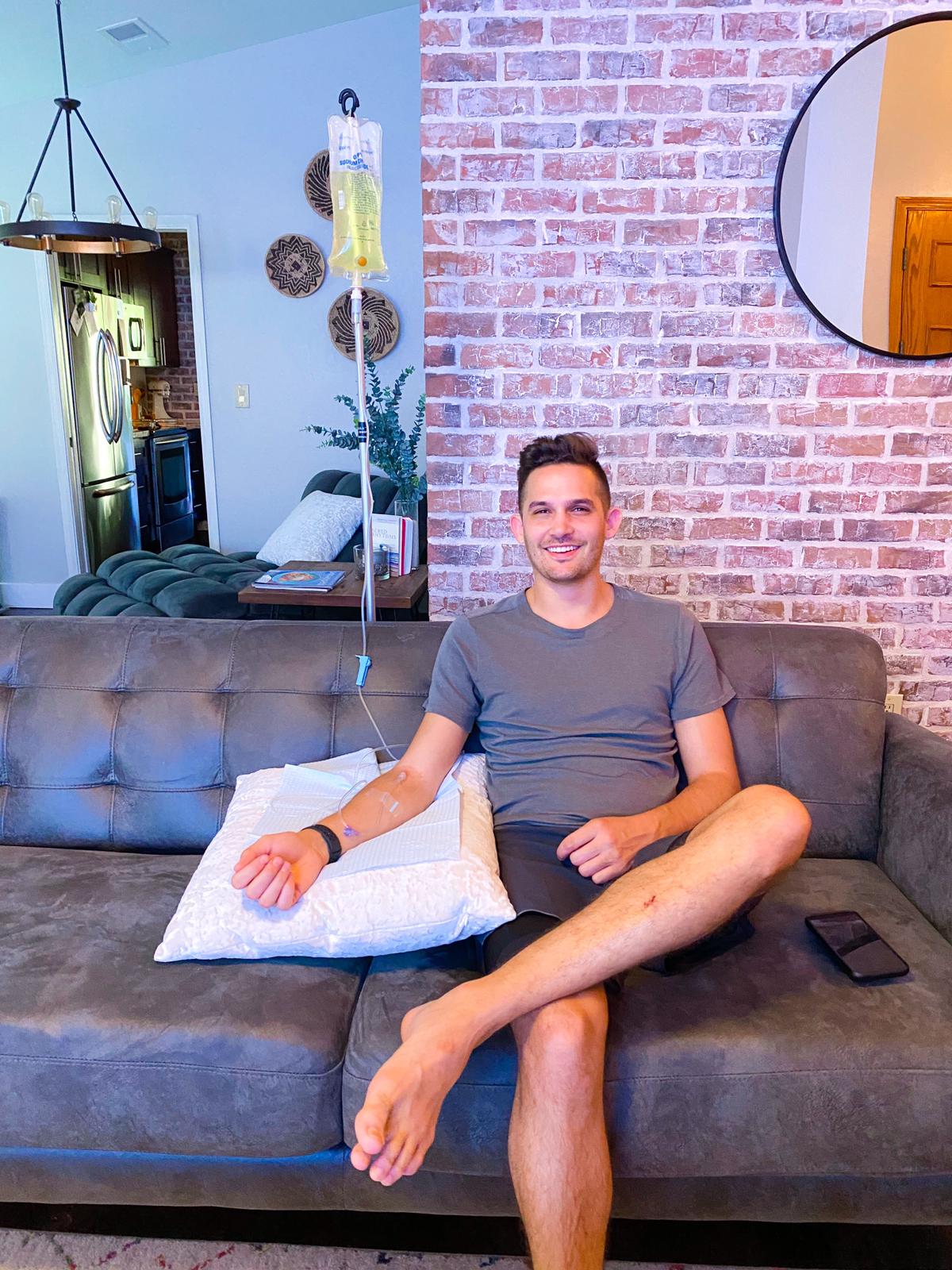 Our Tyler IV therapy patients love our rehydration infusions — so much so that they use them to address a wide variety of conditions. Feel a cold coming on? Use an IV treatment to wash it away. Partied too much over the weekend? Our therapies can make you feel better in under an hour. Mobile IV therapy can even help manage symptoms of chronic conditions like migraines.
You can also use IV therapy to give your body a boost when you're already feeling great. Our infusions can reduce muscle fatigue and recovery time after a tough workout, along with providing you with an all-natural energy boost before a big workout like a marathon (or any big event in your life).
The process is simple: All you have to do is call Lone Star IV Medics and schedule an appointment. We'll send a team of healthcare providers to your home, where they will assess your health and administer your IV. In 30-45 minutes (enough time for you to watch your favorite sitcom), your body will be replenished with vitamins, minerals, electrolytes, and vital fluids.
Lone Star IV Medics has earned a reputation for excellence thanks to our team of healthcare providers. They perform all of our infusions with a commitment to outstanding patient care, and their medical experience ensures the safest possible treatment. Our team also includes a doctorally prepared pharmacist (Pharm.D.) and naturopathic doctor (N.D.) offering consulting guidance and a board-certified physician (M.D. or D.O.) overseeing medical direction. 
Book an appointment with Lone Star IV Medics to experience the benefits of IV therapy.
IV therapy can help alleviate the symptoms associated with!
How Much Does Mobile IV Therapy in Tyler, TX Cost?
The high-quality, hospital-grade IV infusions we offer would typically cost an arm and a leg — but not at Lone Star IV Medics. Our IV packages start at just $110, and you can even add additional vitamins, starting at $25 each.
How to Book a Mobile IV in Tyler
Contact Lone Star IV Medics today to make your appointment and discover how rehydration therapy can change your life! And if you're already a fan, sign up for our VIP list. You'll get exclusive offers, news about flash sales, and much more.
Book Now!
This is the 1st item
This is the 2nd item
Serving Tyler & all suburbs!
Open 8AM-8PM, 24/7 Service Typically Available