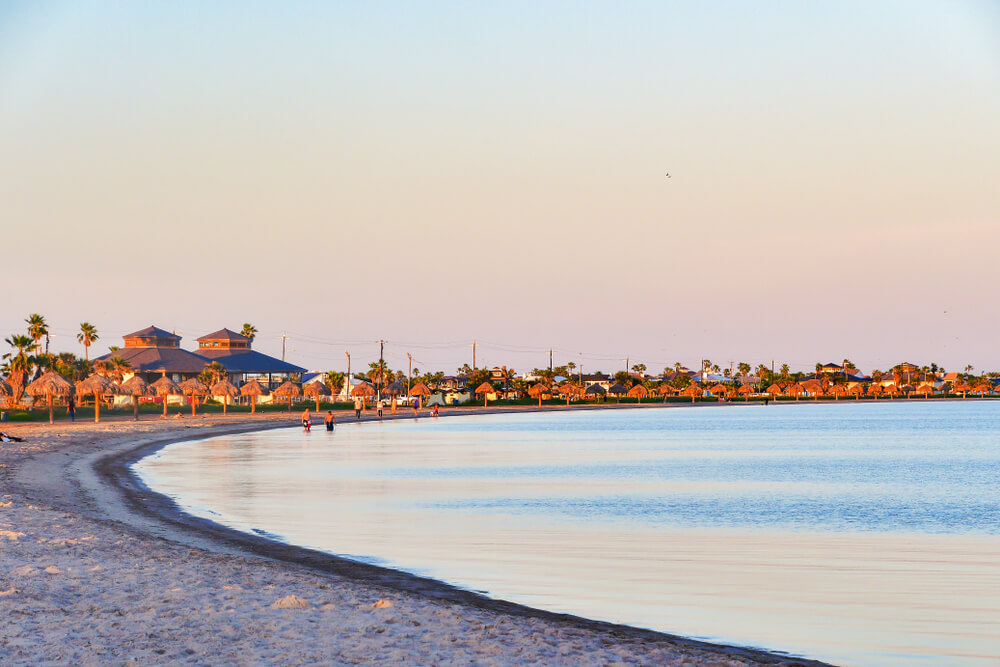 Known for its gorgeous beaches, rich culture, and purple sunsets, Rockport has a little something for everyone. Whether you want to boat across the waves, hike a challenging trail, or swim in the surf, Rockport is your adventure destination. IV therapy in Rockport can give you the energy you need to smash your next adventure. 
Mobile IV therapy in Rockport can also help you stay healthy, so you never have to miss out on an escapade. 
Interested in learning more about IV vitamin therapy in Rockport, TX? Take a look at all our IV treatments to find the best one for you. 
Recover Fast with IV Therapy in
Rockport, TX
There are so many reasons to get a vitamin infusion in Rockport. First, if you are an athlete, an IV treatment can keep you hydrated and energized. That's especially important if you want to train outdoors during the sizzling Texas summer. 
Of course, you don't have to be an athlete to get lots of benefits from IV therapy in Rockport. After a long day of fun under the sun at Rockport Beach Park, you can quickly rehydrate with a saline IV or a vitamin blend. 
Additionally, we won't judge if you want to celebrate life at one of Rockport's many amazing wineries. Just don't let tomorrow's hangover ruin the rest of your weekend. Instead, with mobile IV therapy in Rockport, a healthcare provider can come to you and provide a vitamin cocktail. Many of our clients tell us they feel like new after IV treatment.
Some of the common symptoms our vitamin infusions can be used for are:
Some of the most common conditions we support are:
Many of our clients also use vitamin infusions in Portland as a regular part of their health routine. Learn more about all our different IV treatments. 
How Much Does Mobile IV Therapy Cost in Rockport, TX?
Want to feel good without breaking the bank? A simple saline IV costs just $100 and is an excellent choice if you need to rehydrate fast or if you have food allergies that may react to other IV mixes.
If you really want to feel your best, consider choosing one of our many vitamin blends, which start at $195 for our Myers' Cocktail package. You can also customize your IV blend to get the health results you want by mixing and matching vitamin add-ins, which start at $25 per add-in.
The total cost of your vitamin infusion in Rockport will depend on which blend you choose and any add-ins you request. If you aren't sure which IV vitamin blend is right for you, we would be happy to make recommendations based on your unique needs. Tell us what you want to accomplish, and one of our team members of healthcare providers can help you make the right choice.
See all of our IV pricing packages. 
How to Book Mobile IV Therapy in Rockport
We make it as easy as possible to book IV therapy in Rockport. Simply schedule your appointment online. In many cases, a healthcare provider can be at your door in an hour or less. If you have a big athletic event coming up or plan to party hard on a certain day, you can also schedule a vitamin cocktail for the next day to assist your recovery.
A friendly and knowledgeable healthcare provider can come to your home, hotel room, or office to administer the IV. They'll perform a quick health check and answer any of your questions before administering the IV. 
It really is that easy! Schedule your appointment online today. Not in Rockport? See all the Texas locations we serve.
Book Now!
Serving Dallas/Fort Worth & all suburbs!
Open 8AM-8PM, 24/7 Service Typically Available