The Colony, Texas is a charming town filled with nature trails, golf courses, and stunning views of Lewisville Lake. It's a great place to spend some quality time outdoors — but only if you're prepared to take the heat. The Texas weather can really warm up in the summer months, leaving many people feeling sluggish, sick, and dehydrated.
At Lone Star IV Medics, we want to help Texans stay healthy and hydrated all year long. Our team offers IV therapy in The Colony and other areas, so you can get the fluids, vitamins, and minerals to support your health even on the hottest days. 
Applications of IV Rehydration Therapy
Near The Colony, TX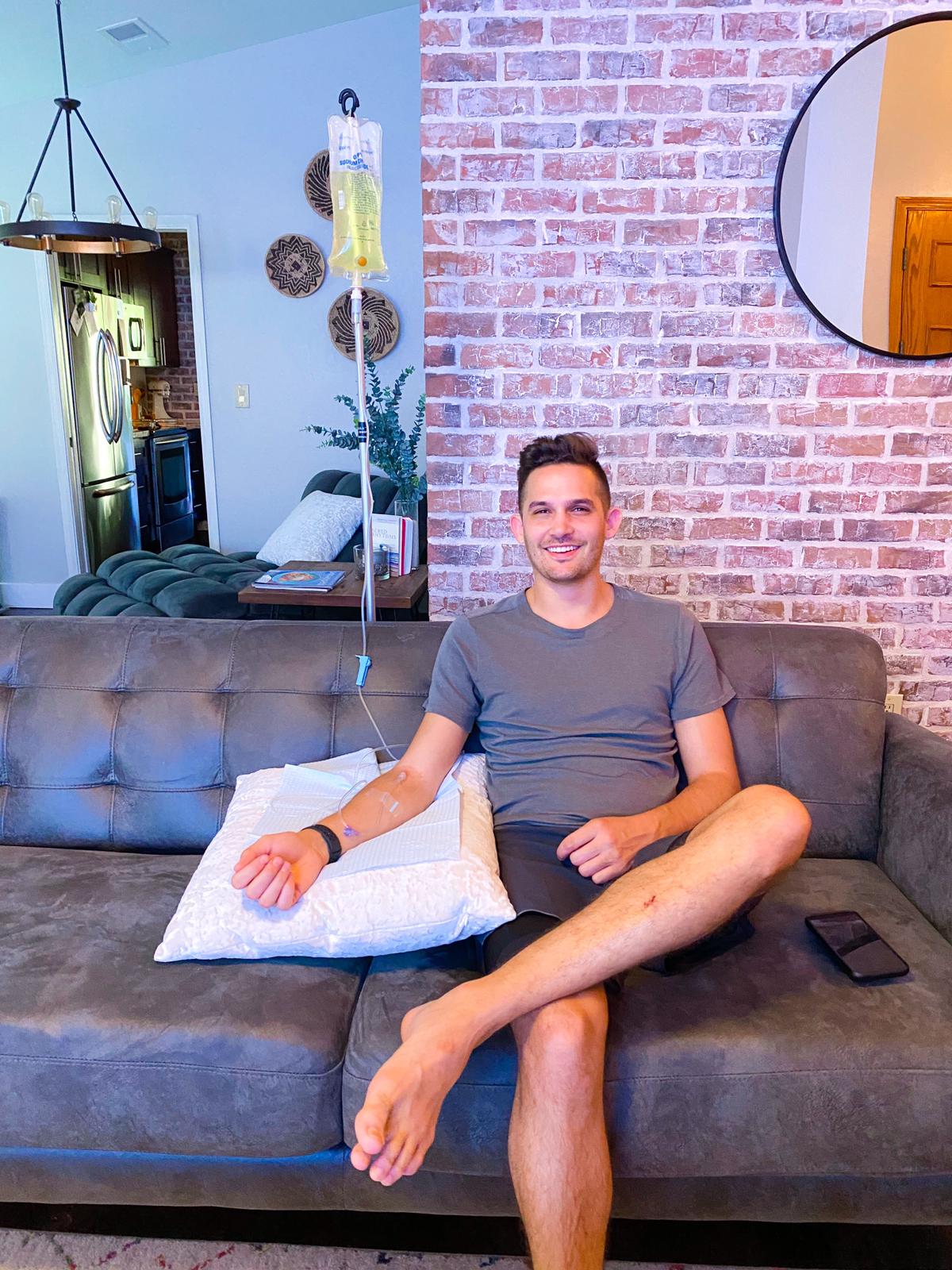 Recover Fast with IV Therapy in The Colony, TX
Over the years, we have seen many patients benefit from IV vitamin therapy in The Colony, TX. Our IV treatments contain high-quality, medical-grade ingredients that can replenish your body and promote greater overall wellness. These infusions can help you manage uncomfortable symptoms related to dehydration, hangovers, morning sickness, the common cold, and much more. 
While most of our patients seek out IV therapy to address discomfort, you can also use IV vitamin infusions in The Colony when you're feeling just fine. We have helped many athletes recover after a tough workout more quickly and even given them a little extra energy before a big event!
The process is simple: When you order mobile IV therapy in The Colony from Lone Star IV Medics, we will send a team of healthcare providers straight to your home, office, or hotel. After a quick health assessment, we'll administer an IV filled with saline, vitamins, minerals, and medications (if necessary). Those ingredients will drip directly into your bloodstream, where your body can absorb them quickly and help restore your body to optimum health. The entire process typically takes 45-60 minutes.
IV therapy can help alleviate the symptoms associated with!
How Much Does Mobile IV Therapy Cost in The Colony, TX?
Lone Star IV Medics believes that everyone should experience the benefits of IV therapy in The Colony. That's why we're proud to offer a variety of pricing packages, starting at $125. With so many options, you can enjoy the benefits of IV therapy no matter your budget.
We also offer extra ingredients you can add to any IV treatment for an extra dose of wellness. If you're feeling sick, add zinc or vitamin C to your IV to help support your immune system. But if you have a headache, add magnesium to your IV to help those symptoms recede. Add-ins start at $25 each, so it's easy to tailor our packages to meet your health goals.
How to Book a Mobile IV in The Colony, TX
Contact Lone Star IV Medics today to learn more about IV therapy in the locations we serve. And if you want to try IV therapy in The Colony, check out our schedule online and book an appointment! Our team is happy to assist you.
Book Now!
This is the 1st item
This is the 2nd item
Serving The Colony & all suburbs!
Open 8AM-8PM, 24/7 Service Typically Available