Most of us know that hydration is essential to our health. And yet, far too many people fail to get enough fluids each day. This dehydration can result in headaches, exhaustion, and a host of other conditions that can ruin your day.
That's where we come in handy. Lone Star IV Medics provides our customers with IV rehydration therapy — an ultra-fast way to hydrate your body and help you look, perform, and feel better than ever. We offer mobile IV therapy in Temple and many other cities around the great state of Texas, so it's easy for you to find a team near you.
Applications of IV Rehydration Therapy
Near Temple, TX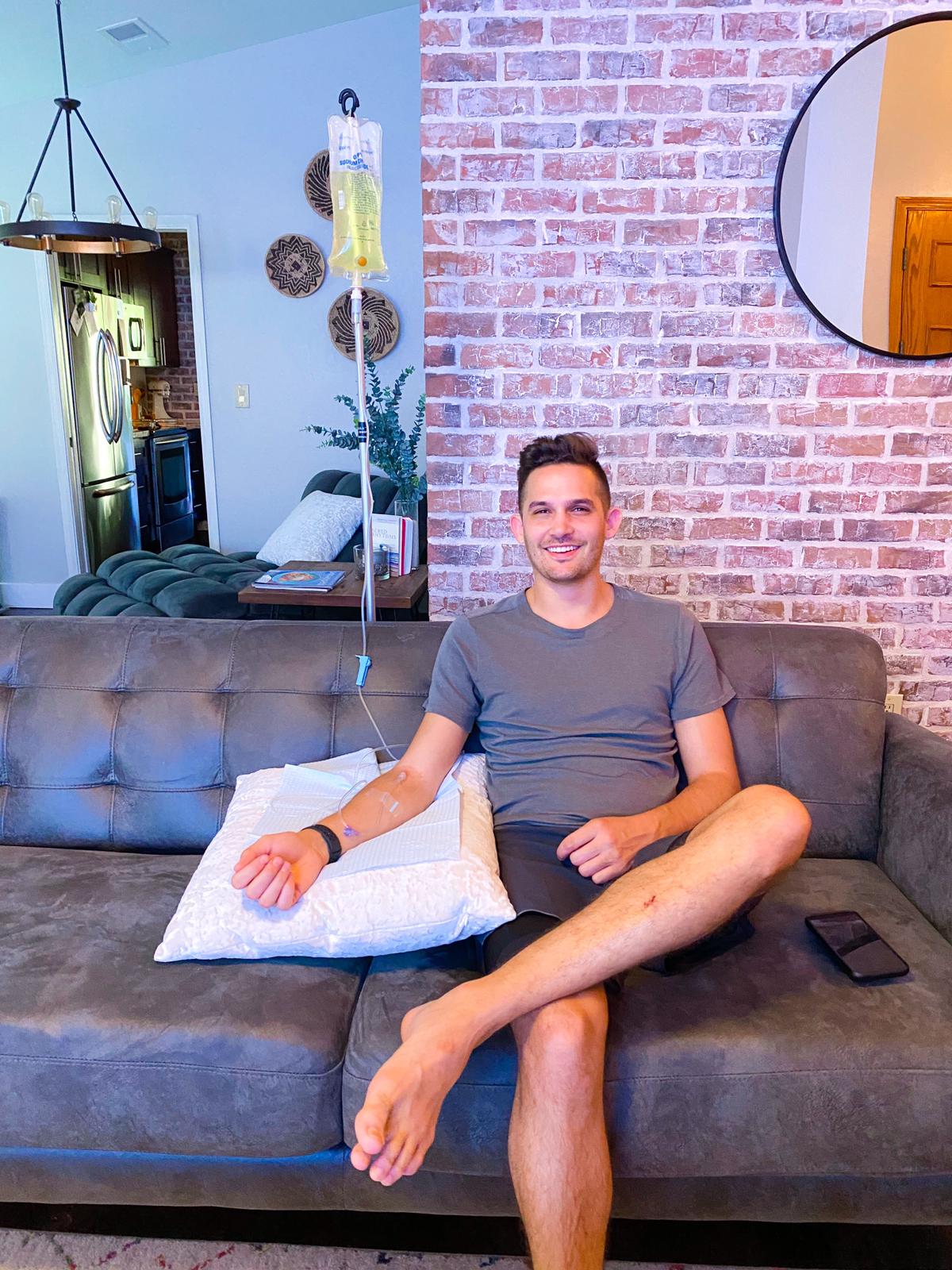 Our Temple IV therapy patients use rehydration therapy to manage symptoms of a variety of conditions. Hangovers, migraines, nausea, even fatigue can vanish after one of our IV infusions. If dehydration plays a factor in your condition (and it often does), you can benefit from an IV full of fluids, vitamins, minerals, and electrolytes. Whether you're suffering from muscle fatigue after a grueling workout, a case of the flu that just won't fade away, or a nasty hangover that you're tired of nursing, Lone Star IV Medics can help you find relief. We are one of the most trusted providers of mobile IV therapy in Temple.
Lone Star IV Medics has earned a reputation for excellence thanks to our team of healthcare providers. They perform all of our infusions with a commitment to outstanding patient care, and their medical experience ensures the safest possible treatment. Our team also includes a doctorally prepared pharmacist (Pharm.D.) and naturopathic doctor (N.D.) offering consulting guidance and a board-certified physician (M.D. or D.O.) overseeing medical direction. 
Best of all, our team of professionals will take care of everything for you. They come to your home, office, or hotel, assess your current health condition, and then administer the ideal IV for your specific health needs. All you have to do is sit and relax. After 30-45 minutes, your body will be replenished, and you'll be feeling good as new.
Book an appointment with Lone Star IV Medics to experience the benefits of IV therapy.
IV therapy can help alleviate the symptoms associated with!
How Much Does Mobile IV Therapy in Temple, TX, Cost?
At Lone Star IV Medics, we're proud to offer hospital-grade IV packages without overcharging our patients. Whenver you request mobile IV in Temple from us, you can expect top quality and excellent prices.
Our IV bags start at $110, with vitamin add-ins starting at $25 each. 
How to Book a Mobile IV in Temple
Don't wait another minute to give your body the nutrients it needs to feel its very best. Schedule your appointment with Lone Star IV Medics today. And if you want to get even more from our mobile IV therapy in Temple, sign up for our VIP list. As a VIP, you'll receive exclusive offers, early news about flash sales, and more.
Book Now!
This is the 1st item
This is the 2nd item
Serving Temple & all suburbs!
Open 8AM-8PM, 24/7 Service Typically Available