These days, most of us lead pretty busy lives. We go to work or school, take care of our loved ones, and fill our days with chores, activities, and (if we're lucky) entertainment. 
But as soon as we don't feel well, we can't do ANYTHING.
Anyone who has ever tried to work while dealing with a cold, headache, or hangover knows how hard it can be to accomplish tasks when you're not feeling well. And when you have a busy schedule, there simply isn't time to feel sick and tired. 
Lone Star IV Medics wants to help you feel your best ASAP, which is why we're proud to offer IV therapy in Sunnyvale!
Applications of IV Rehydration Therapy
Near Sunnyvale, TX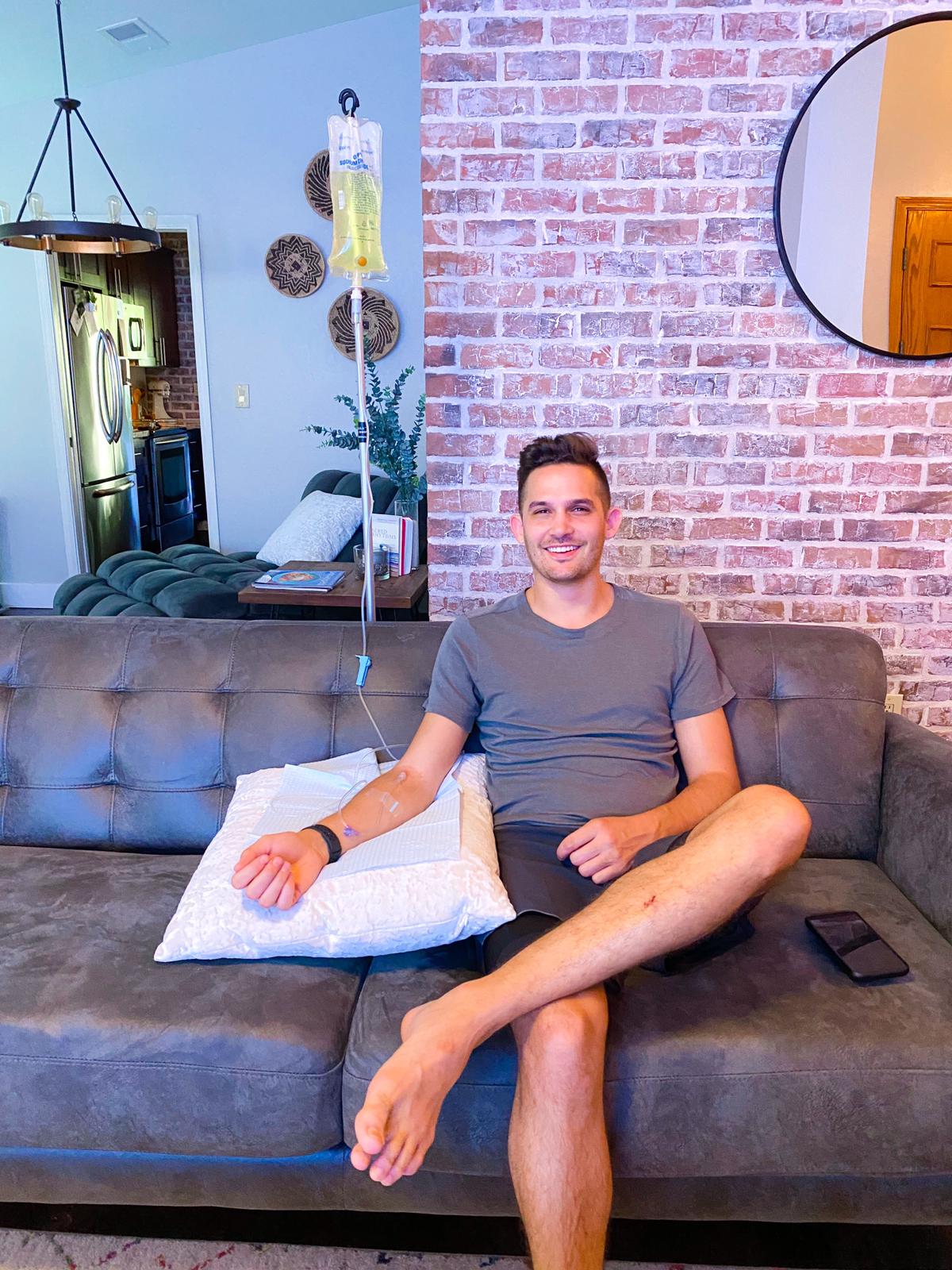 Recover Fast with IV Therapy in Sunnyvale, TX
Our team specializes in mobile IV therapy in Sunnyvale. We offer medical-grade, high-quality IV vitamin infusions that can help you rehydrate and replenish your body with essential vitamins, minerals, and fluids. And best of all, we'll bring our IVs directly to your home, so you can enjoy the benefits of IV therapy comfortably in your own space. 
IV therapy in Sunnyvale can help manage symptoms related to a variety of health conditions. Our patients use IV treatments to help them recover quickly from hangovers, fatigue, morning sickness, the common cold, and much more. The powerful blend of vitamins and minerals in each IV can help enhance your overall health in a big way!
How does it work? When you book an appointment for IV vitamin therapy in Sunnyvale, TX, Lone Star IV Medics will send a team of healthcare providers to your home. After a thorough health assessment, your nurses will administer an IV treatment full of the vitamins and fluids you need to recover and get back to your busy day.
IV therapy can help alleviate the symptoms associated with!
How Much Does Mobile IV Therapy Cost in Sunnyvale, TX?
At Lone Star IV Medics, we want everyone to experience the benefits of vitamin infusions in Sunnyvale. However, we understand that not everyone can spend tons of money on IV treatments. That's why we offer a variety of pricing packages, which range from $125 to $395. With so many options to choose from, it's always easy to find an IV that fits within your budget. 
Additionally, all our IVs are customizable to suit your specific health goals. You can add a variety of ingredients to any IV, including the following: 
B-Complex
B-12
Vitamin C
Glutathione
Magnesium
Zinc
Taurine
Benadryl
Zofran
Toradol
Reglan
Pepcid
How to Book a Mobile IV in Sunnyvale, TX
Don't let illness or fatigue keep you from tackling your to-do list and living your best life. Lone Star IV Medics can help you stay hydrated and give you the essentials you need to feel your best every day.

Contact our team today to learn more about IV therapy and the locations we serve. Or, if you're ready to give IV therapy a try, visit our schedule online and make an appointment.
Book Now!
This is the 1st item
This is the 2nd item
Serving Sunnyvale & all suburbs!
Open 8AM-8PM, 24/7 Service Typically Available