Stephenville, Texas, is known as the Cowboy Capital of the World. And this little city has earned its reputation; it is home to more professional rodeo cowboys and cowgirls than any other city!
Life as a professional cowboy can be very physically demanding, which is why it's important to be as healthy as possible. And that's why Lone Star IV Medics is proud to offer IV therapy in Stephenville. Our IV treatments can help you stay healthy, hydrated, and feeling your best for each and every rodeo.
Applications of IV Rehydration Therapy
Near Stephenville, TX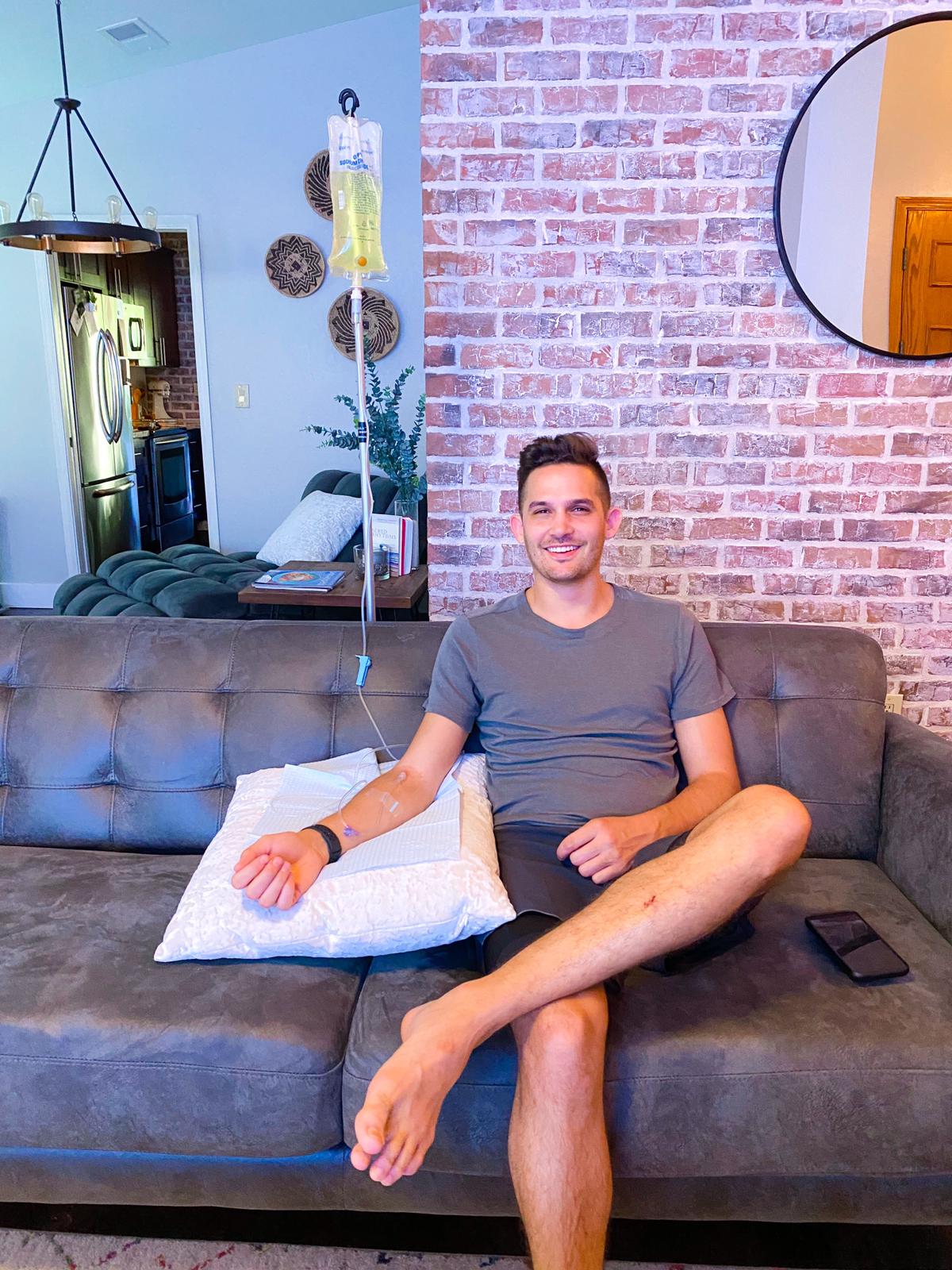 Recover Fast with IV Therapy in Stephenville, TX
Our team is made up of experienced and dedicated healthcare providers, and we want to help all our patients be their healthiest selves. That's why we focus on IV vitamin therapy in Stephenville, TX.
With our IV treatments in Stephenville, you can bounce back from a tough day of work or intense workout. Your fatigue, muscle aches, and dehydration can fade away after your infusion, so you can get back to doing what you love.
And IV therapy doesn't just help you recover from a day at the rodeo; it's great for just about anything! Party too hard last night? A quick vitamin infusion in Stephenville can help manage your hangover symptoms. Worried you might be catching a cold? Some extra vitamin C or zinc in your IV can support your immune system and help you fight those germs! Looking for a way to enhance your overall wellness? Mobile IV therapy in Stephenville can help you feel good as new.
Here's how it works: When you call Lone Star IV Medics, we'll send a team of healthcare providers directly to your door ASAP (that's right, you don't even have to leave the house!). We'll assess your health, administer an IV that meets your needs, and monitor you throughout the infusion. The whole process takes just 45 to 60 minutes, and when you're done, there's no recovery time. You can jump right back up and get on with your day, feeling healthy, hydrated, and re-energized!
IV therapy can help alleviate the symptoms associated with!
How much does mobile IV therapy cost in Stephenville, TX?
At Lone Star IV Medics, we believe that everyone should experience the benefits of IV therapy — no matter what their budget may be. That's why we offer several pricing packages, ranging from $100 (for pure saline) to $395. 
You can choose the IV treatment that best suits your specific needs or design your own custom blend with our vitamin add-ins (which start at $25 each). Whatever you choose, you're always getting high-quality, medical-grade ingredients that will help promote your overall health and make you feel better than ever.
How to Book a Mobile IV in Stephenville, TX
Whether you need to recover from a strenuous workout, manage a migraine, or deal with just about any other health condition, Lone Star IV Medics is here to help. We provide IV therapy in Stephenville and the many other locations we serve around Texas, so there's always a team nearby ready to help you.
Contact us today to learn more about IV therapy, or check out our schedule online to make an appointment. 
Book Now!
Serving Stephenville & all suburbs!
Open 8AM-8PM, 24/7 Service Typically Available