These days, most of us lead pretty busy lives with ever-growing to-do lists. There are work duties, family obligations, plus (if we're lucky) a little time for fun once in a while. But when we're not feeling well, it's almost impossible to keep up with it all!
Luckily, you can call Lone Star IV Medics to help you recover from your most uncomfortable symptoms. Our team offers IV vitamin therapy in Sanger, TX, and our treatments will give you the essential minerals you need to tackle everything on your to-do list AND have energy left to spare.
Lone Star IV Medics can help you recover from many health conditions, restore your energy levels, and feel your best.
Applications of IV Rehydration Therapy
Near Sanger, TX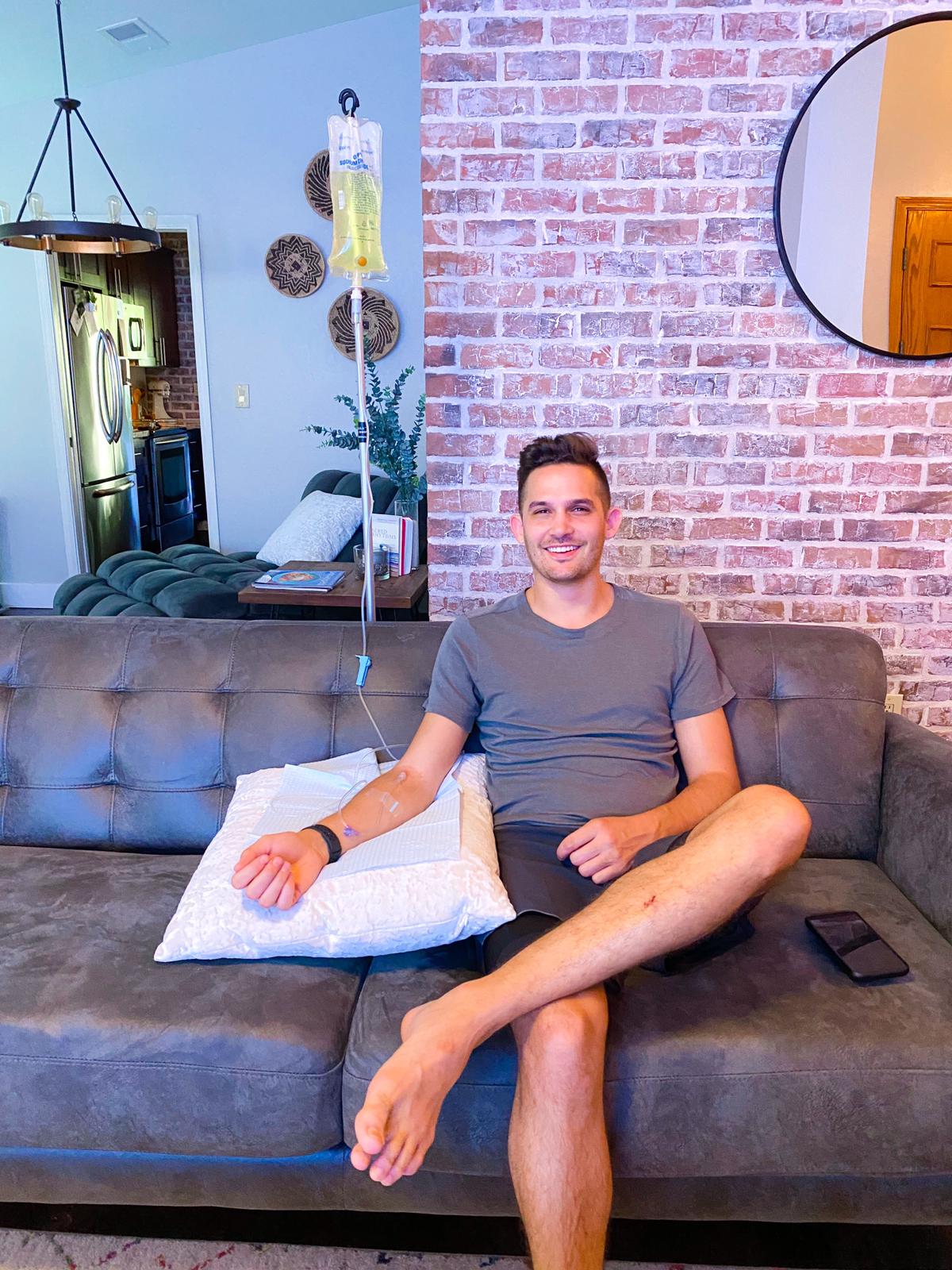 Recover Fast with IV Therapy in Sanger, TX
Sanger — like many cities in the Lone Star State — tends to be warm and sunny year-round. This can be great if you want to barbecue in the backyard or go tubing at the marina, but it also means that residents are more prone to dehydration. The heat can make you lose water quickly, which leads to fatigue, headaches, nausea, and more.
At Lone Star IV Medics, we know that dehydration is the culprit behind many nasty symptoms. That's why we offer IV therapy in Sanger! Our IVs are chock-full of fluids, vitamins, minerals, and electrolytes that can support your health at the cellular level.
Here's how it works: When you start feeling run down, call Lone Star IV Medics and make an appointment. We'll send a member or our team of healthcare providers directly to your door ASAP (that's right — we come to you). Our provider will assess your health and set you up with one of our IV treatments in Sanger. All you have to do is relax; the infusion takes 30-45 minutes, and you may experience symptom relief almost right away.
Our patients have used mobile IV therapy in Sanger to manage symptoms related to hangovers, morning sickness, migraines, the common cold, and a whole lot more. 
IV therapy can help alleviate the symptoms associated with!
How Much Does Mobile IV Therapy Cost in Sanger, TX?
We offer several pricing packages for our vitamin infusions in Sanger, which range from $125 to $395. We also offer 1,000cc of pure saline for $100 for patients who want to rehydrate without any additional vitamins or minerals. You can choose from one of our preset blends, or create your own custom IV with our vitamin add-ins (which start at $25 each). 
All our IVs are made from high-quality, medical-grade ingredients, like those you'd find in a hospital or doctor's office. And with so many options, it's easy to find an IV treatment that improves your health and fits your budget!
How to Book a Mobile IV in Sanger, TX
Don't wait another moment to experience the benefits of IV therapy in Sanger. Lone Star IV Medics has teams ready to help you today!
You can contact us to learn more about our services and the locations we serve. Or, if you're ready to give IV therapy a try, check out our schedule online to book an appointment.
Book Now!
Serving Sanger & all suburbs!
Open 8AM-8PM, 24/7 Service Typically Available