You wake up one morning with a busy schedule ahead of you, and you feel just terrible. Maybe you have a migraine or a cold, or perhaps you're just exhausted after many days of hard work. Whatever the reason, one thing is clear: You need relief, and fast!
In times like these, Lone Star IV Medics is here to help! Our team of healthcare providers can help manage your health symptoms with IV therapy in Saginaw. 
Applications of IV Rehydration Therapy
Near Saginaw, TX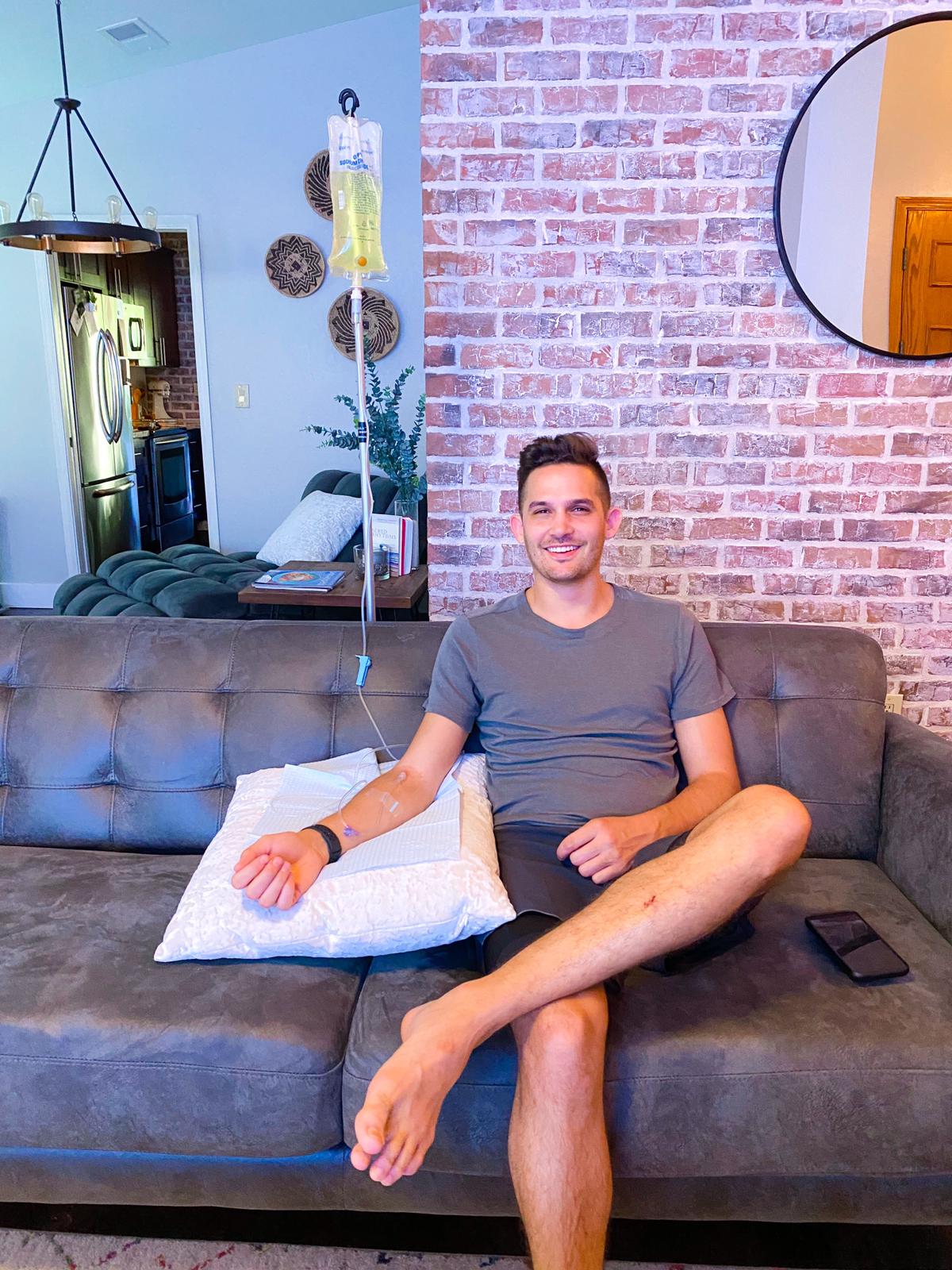 Recover Fast with IV Therapy in Saginaw, TX
Lone Star IV Medics offers high-quality vitamin infusions in Saginaw and other locations we serve around Texas. These treatments contain many essential vitamins and minerals, as well as the fluids you need to keep your body feeling healthy and energized!
Our patients use IV treatments in Saginaw to help relieve a wide range of health conditions. Had a little too much fun at the bar last night? Our IVs can help relieve your hangover. Feel a cold coming on? An IV treatment can give your body the vitamins it needs to support your immune system and help you recover. We even have patients who use IV vitamin therapy in Saginaw, TX, to enhance their weight loss or fitness routines, helping them take their health to the next level.
Best of all, Lone Star IV Medics offers mobile IV therapy in Saginaw, TX! This means that we'll go directly to your home, office, or hotel and give you the treatment you need to recover right on the spot. There is no need to drive to a hospital — with help from our medical professionals, you can get the benefits of IV therapy while relaxing in your own space.
IV therapy can help alleviate the symptoms associated with!
How much does Mobile IV Therapy cost in Saginaw, TX?
At Lone Star IV Medics, we want everyone to experience the benefits of mobile IV therapy in Saginaw. That's why we offer a variety of pricing packages, which range from $125 to $395. All our IV treatments contain medical-grade ingredients for optimum health, so you can enjoy better health at a price that fits your budget.
And what if you want to add a little something extra to your IV? We can do that! We offer several vitamin add-ins like zinc, magnesium, vitamin C, and more. These add-ins start at just $25 each, so you can easily enhance your IV to target your specific symptoms.
How to Book a Mobile IV in Saginaw, TX
No one has time for sickness, hangovers, stress, or anything that makes you feel less than your best. But when you call Lone Star IV Medics, those symptoms can subside quickly and easily! Our team can help you get back on your feet right away, so you can feel ready to tackle your schedule for the day.
Contact Lone Star IV Medics to learn more about IV therapy in Saginaw. We're happy to answer your questions! And when you're ready to experience IV therapy for yourself, schedule online to make an appointment.
Book Now!
Serving Saginaw & all suburbs!
Open 8AM-8PM, 24/7 Service Typically Available