If you're like us, you already know the value of investing in your health. You already work hard to get regular exercise, plenty of sleep, and a diet rich in the vitamins and nutrients you need to be healthy and strong.
But of course, even the healthiest people sometimes feel less than their best. A cold or flu virus can slip past your immune system. A night at the bar with friends can leave you feeling sick, dizzy, and dehydrated. And sometimes, the mere stress of everyday life is enough to make you feel worn out!
When these things happen, you need something to replenish your body and reset your system —something like IV therapy in Roanoke from Lone Star IV Medics.
Applications of IV Rehydration Therapy
Near Roanoke, TX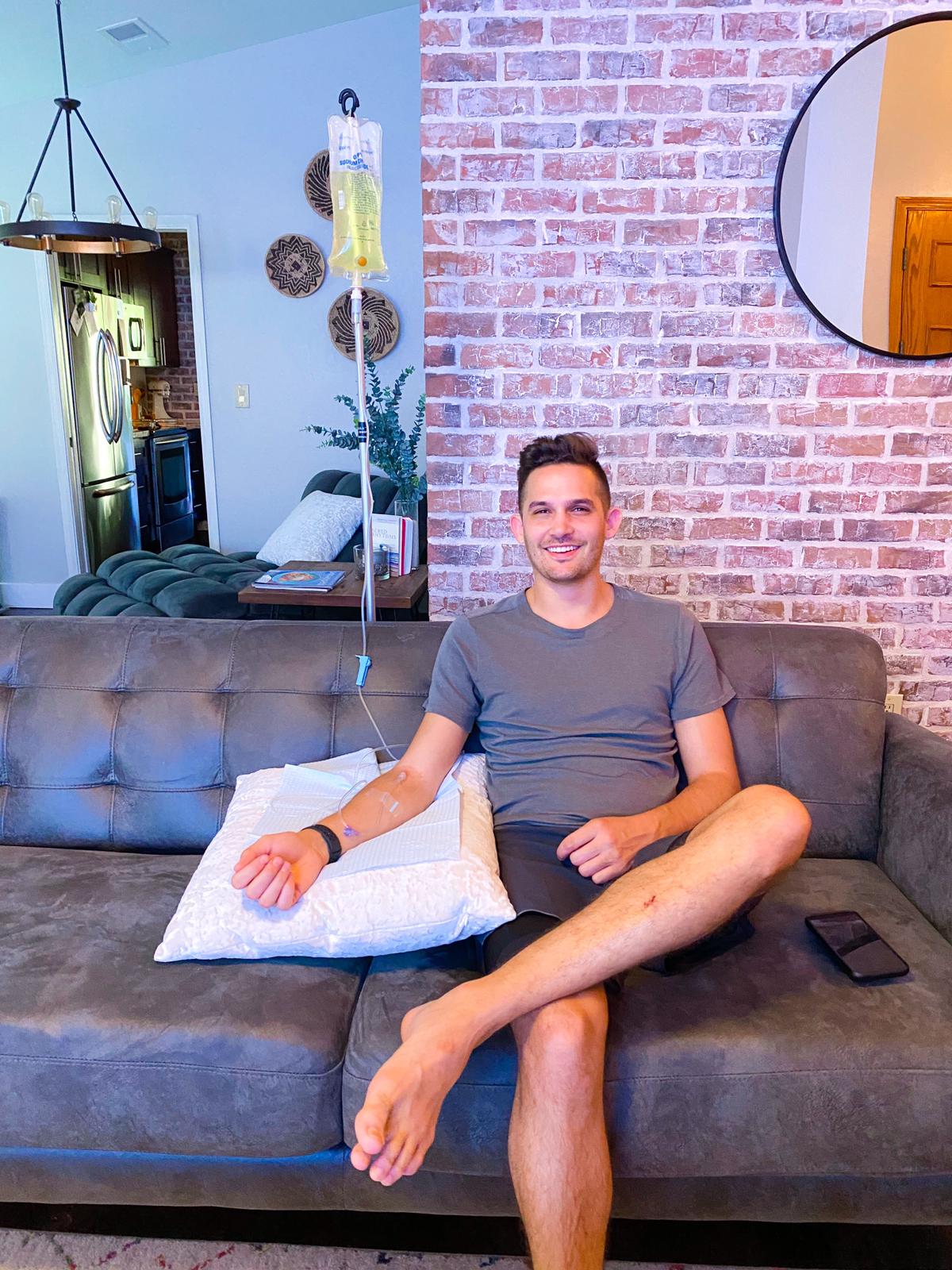 Recover Fast with IV Therapy in Roanoke, TX
Our team specializes in mobile IV therapy in Roanoke and other cities around the Lone Star State. We can send a team of healthcare providers to your door, armed with vitamin infusions that can help you manage some of your worst health symptoms. Conditions like hangovers, morning sickness, the common cold, and more improve in as little as 30 minutes with our IV vitamin therapy in Roanoke!
All our IV treatments in Roanoke are made from high-quality, medical-grade ingredients and 1,000cc of normal saline. These potent vitamins and minerals drip directly into your bloodstream through your IV, allowing your body to absorb them and start feeling better almost instantly. And here's the best part: All you have to do is sit back, relax, and let the vitamins work their magic.
IV therapy can help alleviate the symptoms associated with!
How much does Mobile IV Therapy cost in Roanoke, TX?
Lone Star IV Medics wants everyone to experience the benefits of vitamin infusions in Roanoke — no matter what their budget may be. That's why we offer a variety of pricing packages, which range from $125 to $395. 
How do you know which infusion to select? Our team of medical professionals will help you find the IV cocktail that best suits your needs. You can choose from a variety of vitamin cocktails or even create your own blend with our a la carte ingredients (add-ins start at $25 each). No matter what you choose, IV treatment from Lone Star IV medics will help improve your health in a significant way.
How to Book a Mobile IV in Roanoke, TX
Whether you're feeling under the weather, preparing for an athletic event, or wanting to give your body a little extra self-care, IV therapy in Roanoke can help you meet your health and wellness goals. And Lone Star IV Medics can help you give your body everything you need to feel healthy, strong, and ready to live your best life!
Contact our team today to learn more about the benefits of IV therapy and the locations we serve. Then, if you want to experience IV therapy for yourself, check out our schedule online and book an appointment. Our teams are ready to help you get healthy!
Book Now!
Serving Roanoke & all suburbs!
Open 8AM-8PM, 24/7 Service Typically Available