River Oaks, TX, is a beautiful community with lots to do and explore. You can take in some culture at the Museum of Fine Arts, go for a stroll at the Bayou Bend Gardens, or grab a bite at the River Oaks District.
With so much to do and see, it's easy to keep your schedule full, but after a while, all those activities can leave you feeling pretty worn out! When that happens, call Lone Star IV Medics. Our team specializes in IV therapy in River Oaks, and we can help you recover and re-energize after any adventure.
Applications of IV Rehydration Therapy
Near River Oaks, TX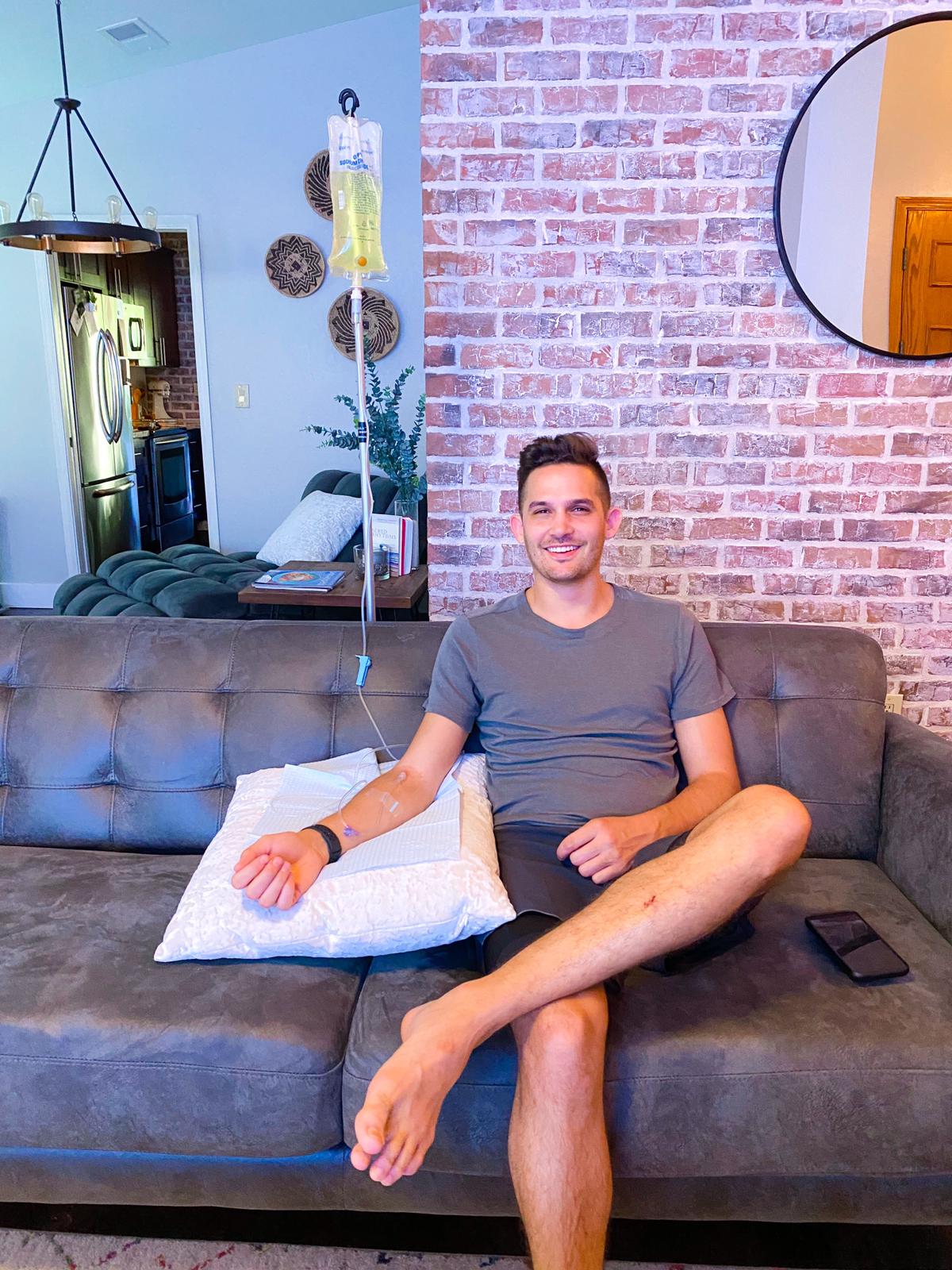 Recover Fast with IV Therapy in River Oaks, TX
When you're constantly on the go (even if you're having fun), your body doesn't always have time to fully recover. This can result in dehydration and low vitamin levels, which contribute to symptoms like fatigue, migraine, nausea, and much more. 
At Lone Star IV Medics, we can help you say goodbye to those symptoms! Our IV treatments in River Oaks send much-needed hydration directly into your bloodstream, so you can rehydrate almost instantly. Our vitamin infusions are also packed with essential vitamins and minerals that will replenish your system and help you be as healthy as possible.
IV vitamin therapy in River Oaks, TX, is a great way to quickly recover from hangovers, migraines, morning sickness, muscle aches, and a variety of other ailments. And best of all, you don't have to leave your home to do it! 
When you make an appointment with us, we'll send a team of healthcare providers to your home, office, or hotel. We'll assess your health and set you up with an IV designed to target your current health condition. By the time your infusion is complete (usually 30-45 minutes later), you can feel good as new and ready for your next adventure.
IV therapy can help alleviate the symptoms associated with!
How much does mobile IV therapy cost in River Oaks, TX?
At Lone Star IV Medics, we believe that everyone should get to experience the benefits of IV therapy in River Oaks. That's why we offer several pricing packages, which range from $125 to $395. 
You can choose one of our preset vitamin cocktails or use our vitamin add-ins to create your own custom blend. You can even add medication like Pepcid (for heartburn relief) or Toradol (for pain relief) when needed. We mix our IVs on-site, so it's always easy to create a vitamin infusion in River Oaks that suits your health needs and fits your budget. 
How to Book a Mobile IV in River Oaks, TX
Lone Star IV Medics is proud to be a leading provider of mobile IV therapy in River Oaks and the other locations we serve, and we want you to experience the benefits of this innovative wellness treatment. Whether you're feeling under the weather, nursing a hangover, or simply looking to take your health to the next level, IV therapy can help you feel your very best.
Contact Lone Star IV Medics with any questions about our services, or check out our schedule online to make an appointment.
Book Now!
Serving River Oaks & all suburbs!
Open 8AM-8PM, 24/7 Service Typically Available