Do you want to feel better throughout the day? Do you want greater mental clarity, more energy, and fewer uncomfortable symptoms like headaches or upset stomachs? 
We know one way to make sure these things happen: Invest in your body. When you give your body the vitamins, minerals, and fluids it needs to function properly, you can feel better all day long! 
Of course, it's not always easy to take care of your body. We have busy schedules these days, and things like staying hydrated often get forgotten about. But now, you can quickly get the fluids and vitamins you need to stay healthy, thanks to Lone Star IV Medics. Our team provides IV therapy in Providence Village, and we can help you rehydrate and reenergize. 
Applications of IV Rehydration Therapy
Near Providence Village, TX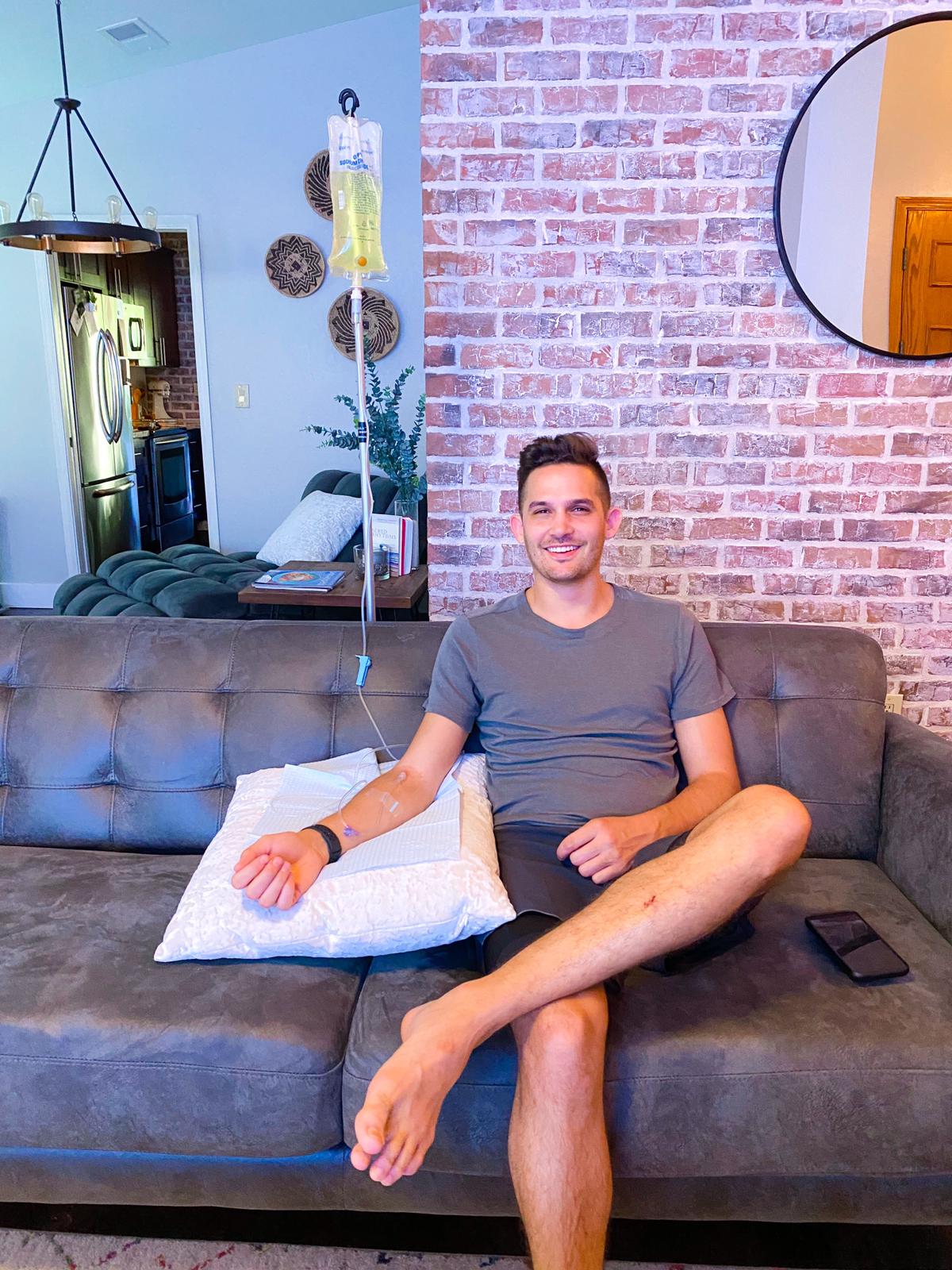 Recover Fast with IV Therapy in Providence Village, TX
Lone Star IV Medics is proud to be one of the top providers of IV vitamin therapy in Providence Village, TX. We give our patients high-quality, medical-grade infusions packed with all the essential vitamins and minerals they need to improve their health in a big way. 
How does it work? When you contact Lone Star IV Medics, we'll send a team of healthcare providers directly to your door (that's right, you don't have to go anywhere!). After a quick health assessment, we will give you an IV treatment that contains everything you need to rehydrate and recover from symptoms like headache, fatigue, and nausea. The process typically takes 45 to 60 minutes, but many patients notice relief almost instantly!
Our patients use IV treatments in Providence Village to help manage symptoms related to many different health conditions. Some of our patients need hangover relief after a wild night of partying. Others want to bounce back quickly after a tough session at the gym. We've helped patients find relief from migraines, morning sickness, the common cold, and everything in between! No matter what's keeping you down, our mobile IV therapy in Providence Village can help you get back on your feet in no time.
IV therapy can help alleviate the symptoms associated with!
How much does Mobile IV Therapy cost in Providence Village, TX?
At Lone Star IV Medics, we believe that everyone should get to experience the many benefits of vitamin infusions in Providence Village (and all the other locations we serve). But we also understand that for some, wellness treatments like IV therapy are often too expensive to try.
That's why we offer several pricing packages!
Pricing for IV therapy from Lone Star IV Medics ranges from $100 to $395. You can even create your own custom cocktail with our vitamin add-ins, starting at $25 each. All our IV treatments are made from top-quality ingredients, so you can be confident that you're always getting the good stuff.
How to Book a Mobile IV in Providence Village, TX
With Lone Star IV Medics on your side, you don't have to let your health fall by the wayside. We are proud to help you invest in your body and feel better than ever with IV therapy in Providence Village!
Contact our team today to learn more about vitamin infusions, or check out our schedule online to make an appointment.
Book Now!
Serving Providence Village & all suburbs!
Open 8AM-8PM, 24/7 Service Typically Available