Are you feeling less than your best? Dehydration may be to blame, and Lone Star IV Medics may be the solution.
We offer mobile IV therapy in Port Arthur and other locations around Texas, helping you feel your best with essential fluids and nutrients.
Applications of IV Rehydration Therapy
Near Port Arthur, TX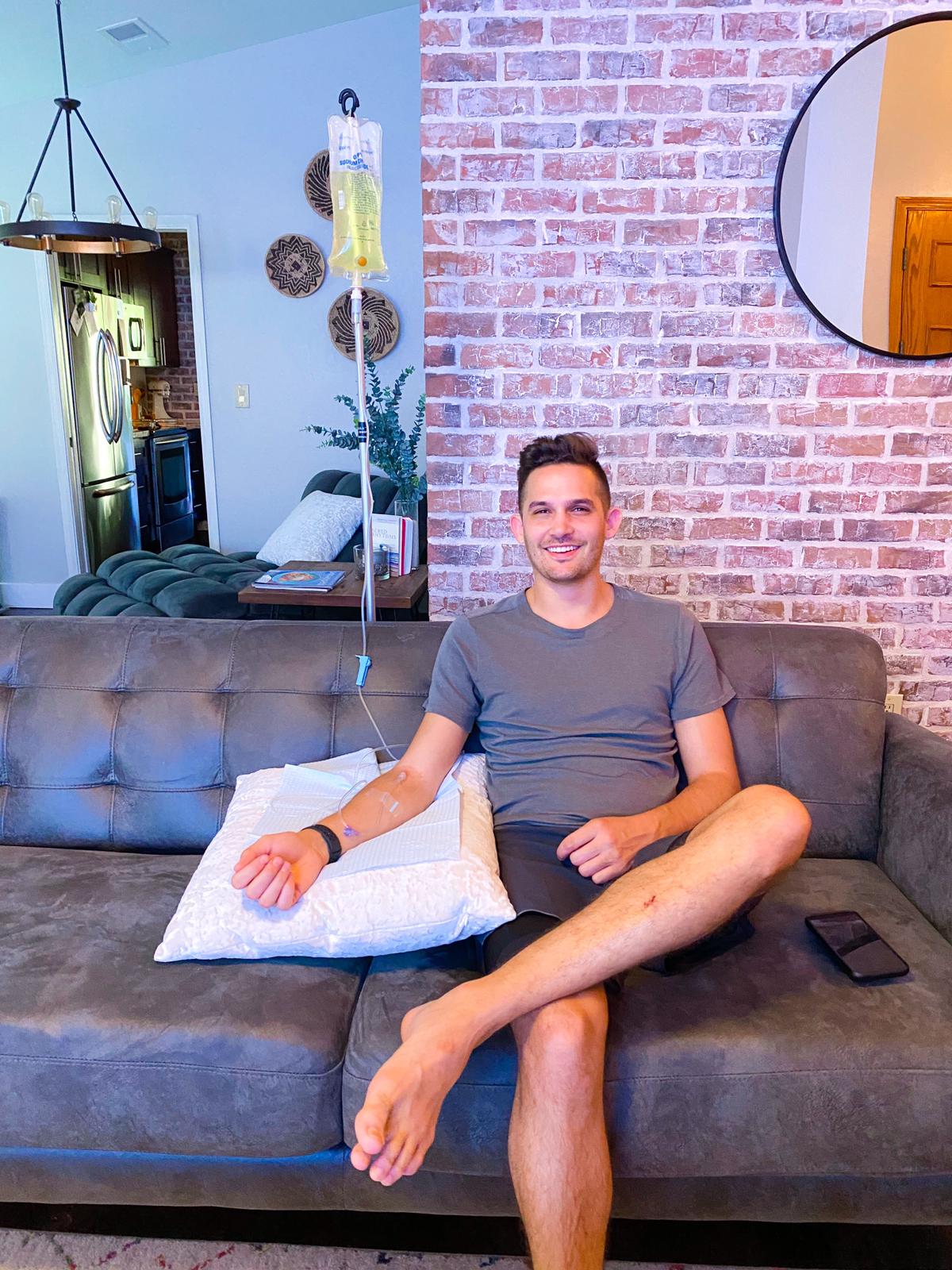 Our Port Arthur IV therapy patients use rehydration therapy to treat a variety of conditions. Our in-home infusions can help manage the symptoms of migraine headaches, muscle fatigue, the flu or common cold, and even hangovers and food poisoning.
Lone Star IV Medics has earned a reputation for excellence thanks to our team of healthcare providers. They perform all of our infusions with a commitment to outstanding patient care, and their medical experience ensures the safest possible treatment. Our team also includes a doctorally prepared pharmacist (Pharm.D.) and naturopathic doctor (N.D.) offering consulting guidance and a board-certified physician (M.D. or D.O.) overseeing medical direction. 
Book an appointment with Lone Star IV Medics to experience the benefits of IV therapy.
IV therapy can help alleviate the symptoms associated with!
How Much Does Mobile IV Therapy in Port Arthur, TX, Cost?
Our hospital-grade IV packages start at $110, with additional vitamin add-ins starting at $25. You can choose from any of our ready-made cocktails like the Immune IV (ideal for fighting a cold or the flu) or NAD+ (known for its anti-aging potential). You can also create your own infusion that will treat your body and suit your budget.
How to Book a Mobile IV in Port Arthur
If you want to schedule mobile IV therapy in Port Arthur, contact Lone Star IV Medics today. Our team is ready to help you get hydrated so you feel good as new!
And if you want to get receive more from your mobile IV, sign up for our VIP list. We'll send you exclusive offers, early news about sales, and more. 
Book Now!
This is the 1st item
This is the 2nd item
Serving Port Arthur & all suburbs!
Open 8AM-8PM, 24/7 Service Typically Available