Some days, it can feel like all you do is go, go, go. From the moment your alarm goes off until your head hits the pillow again, you're constantly juggling a long list of tasks and responsibilities. Between working, caring for your family, and everything else on your plate, it's easy for things like your health to fall by the wayside.
Lone Star IV Medics knows that your health is important, and our team wants to help you achieve greater wellness in a way that fits your busy schedule. That's why we're proud to offer mobile IV therapy in Midlothian and all the locations we serve around Texas!
Applications of IV Rehydration Therapy
Midlothian, TX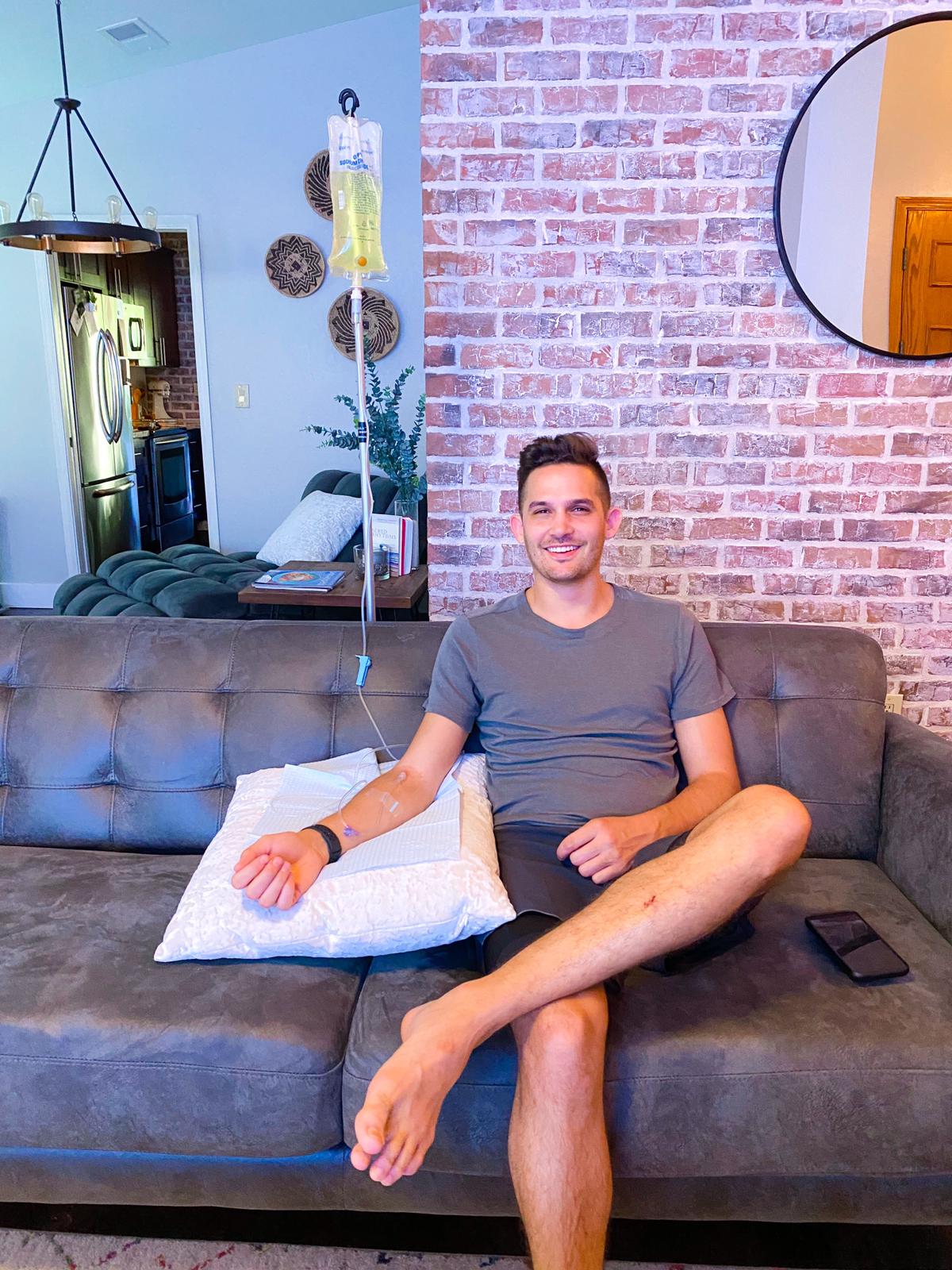 Recover Fast with IV Therapy in Midlothian, TX
With IV therapy in Midlothian from Lone Star IV Medics, you can improve your health in a quick and convenient way. All our IV treatments in Midlothian are made with top-quality, medical-grade vitamins and minerals, so you can replenish your body and feel your very best.
What does it do? Our vitamin infusions in Midlothian send essential fluids, electrolytes, and vitamins into your body, where they rejuvenate your system from the inside out. And because these infusions go directly into your bloodstream, you may notice results almost instantly.
How does it work? When you call Lone Star IV Medics, we will send a member of our team of healthcare providers directly to your home, office, or hotel. They'll quickly assess your health and help you select the best IV treatment for your specific needs. Then, they'll administer your IV while you sit back and relax. The infusion process takes 30 to 45 minutes, and you will be on your way to feeling more energetic, alert, and healthy by the time it's over. 
Rehydration and vitamin IV therapy is a great way to recover from symptoms associated with hangovers, colds and flu, migraines, or that "run down" feeling we all get after a long week. No matter what has you feeling low, IV vitamin therapy in Midlothian, TX, can help you recover fast. 
IV therapy can help alleviate the symptoms associated with!
How Much Does Mobile IV Therapy Cost in Midlothian, TX?
At Lone Star IV Medics, we want everyone to experience the benefits of IV therapy in Midlothian. However, we understand that cost can keep many people from vital health treatments like this. Therefore, we offer several different packages for our IV treatments, with prices that range from $100 to $395.
Want to get an IV with an extra dose of vitamins? We also offer a la carte vitamins, minerals, and medications you can add to any IV package. Our options make it easy to create a customized IV treatment that addresses your specific health needs but still fits within your budget. 
How to Book a Mobile IV in Midlothian, TX
Don't let a busy schedule interfere with your health ever again! With Lone Star IV Medics, you can get vitamin infusions in Midlothian that will improve your health and have you feeling great — and you can get it all in the comfort of your home. Contact Lone Star IV Medics today to view our schedule online and book your appointment. 
Book Now!
This is the 1st item
This is the 2nd item
Serving Midlothian & all suburbs!
Open 8AM-8PM, 24/7 Service Typically Available