There are two things we all know are true about Texas: Everything's bigger there, and everything's hotter, too! The Texas heat can be sweltering, leaving people all over this great state with headaches, exhaustion, and a general "blah" feeling. 
But here's a little secret: You don't have to let the heat get the best of you. A little hydration can give your body what it needs to feel rejuvenated and refreshed even during the hottest months of the year. And Lone Star IV Medics can help you get those necessary fluids fast.
We offer mobile IV therapy in Melissa and other cities throughout the Lone Star state. This innovative treatment sends fluids, vitamins, minerals, and electrolytes directly to your bloodstream, giving you the benefit of rapid hydration that helps you feel your best. Whether you're fighting off a cold, feeling sluggish in the heat, or recovering from a party that got a little too crazy, we can get you back on your feet and ready to tackle the day. 
Uses of IV Therapy
Near Melissa, TX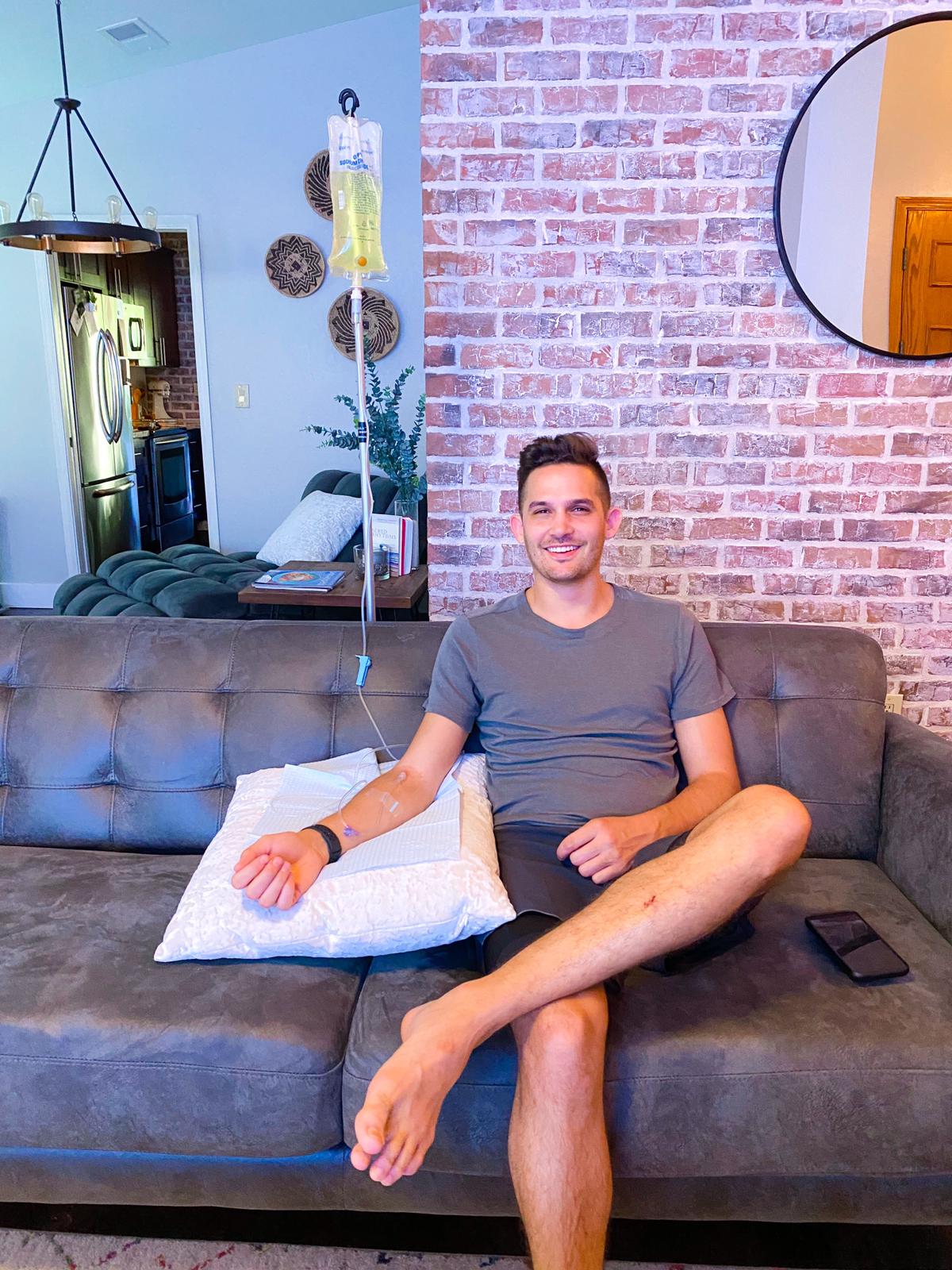 Our Melissa mobile IV patients use rehydration therapy to help treat many health conditions. This is because the instant hydration you get from the IV can help manage a wide range of symptoms: migraines, nausea, or even mere exhaustion. You can use IV therapy to treat morning sickness, cold and flu symptoms, muscle fatigue, and a whole lot more. 
Even if you're not feeling sick, you can still benefit from a hydration infusion. Many of our patients are athletes who use IV therapy to help recover from intense workouts or receive an all-natural energy boost before a workout. If you want to give yourself an extra edge before a marathon, Tough Mudder, or other athletic events, IV rehydration is perfect for you.
But how does it work? When you order a mobile IV in Melissa, our team will come to your home or office (or anywhere else you choose), conduct a health assessment to determine your needs, and administer the IV. Then you'll simply wait 30-45 minutes while the IV works its magic!
Lone Star IV Medics has earned a reputation for excellence thanks to our team of healthcare providers. They perform all of our infusions with a commitment to outstanding patient care, and their medical experience ensures the safest possible treatment. Our team also includes a doctorally prepared pharmacist (Pharm.D.) and naturopathic doctor (N.D.) offering consulting guidance and a board-certified physician (M.D. or D.O.) overseeing medical direction. Book an appointment with Lone Star IV Medics to experience the benefits of IV therapy.
IV therapy can help alleviate the symptoms associated with!
How Much Does Mobile IV Therapy in Melissa, TX, Cost?
We strive to make our IV therapies affordable for everyone. Our therapy packages range between $100 and $275, and add-ons start at $25. It's easy to design the ideal therapy package for your health needs and your budget.
How to Book a Mobile IV in Melissa
Lone Star IV Medics is proud to serve many cities around the state of Texas. Contact us to schedule an appointment in the city nearest you, and don't forget to sign up for our VIP list to get exclusive offers and news about sales. 
Book Now!
Serving Dallas/Fort Worth & all suburbs!
Open 8AM-8PM, 24/7 Service Typically Available