When you live in Lumberton, Texas, it's easy to fall in love with the great outdoors. After all, this city is home to one of the most beautiful locations in the Lone Star State: Village Creek State Park! When you're here, you can't help but spend plenty of time hiking, swimming, and enjoying the wonders of nature. 
However, Lumberton can also get very hot. When you're outdoors, hot weather can seriously affect your health, leading to brain fog, fatigue, headaches, and more. The best way to avoid this is to stay hydrated — and the best way to stay hydrated is with Lone Star IV Medics' IV therapy in Lumberton.
Applications of IV Rehydration Therapy
Near Lumberton, TX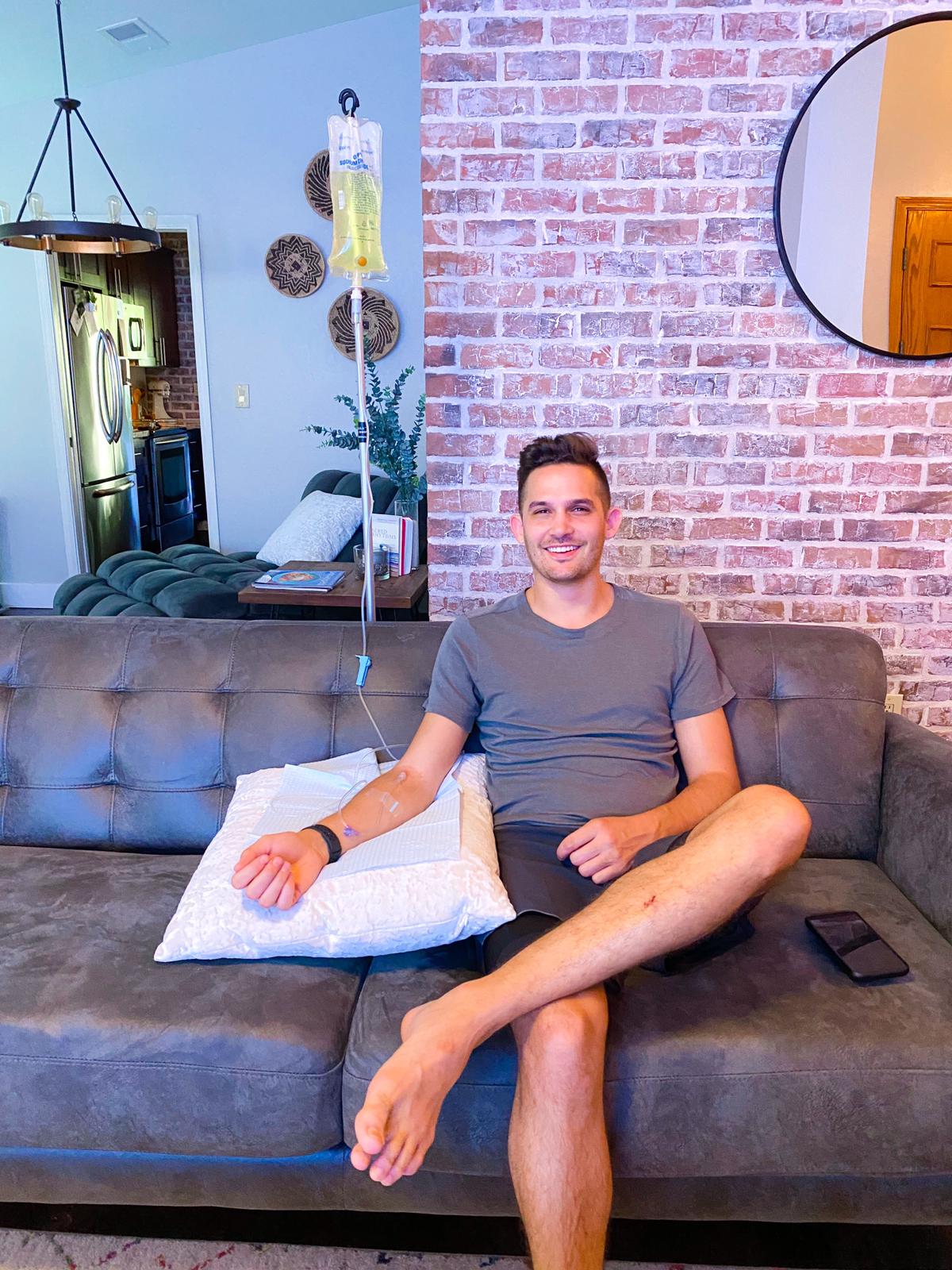 Recover Fast with IV Therapy in Lumberton, TX
Our team is made up of experienced healthcare providers who care about your health and well-being. That's why we offer IV vitamin therapy in Lumberton, TX! Our IV treatments contain all the vitamins, minerals, fluids, and electrolytes you need to achieve optimal wellness. 
Who needs IV treatments in Lumberton? Anyone and everyone! Our patients have used our infusions to manage and relieve symptoms associated with many different health conditions. Some need vitamin infusions in Lumberton after spending a long day hiking, and others need them after a long night hitting the bars! 
IV therapy can help replenish your body's fluids and vitamin levels, which can help you feel better whether you're dealing with the common cold, morning sickness, food poisoning, migraines, or anything in between. 
How does it work? When you order mobile IV therapy in Lumberton from Lone Star IV Medics, we will send a member of our team of medical professionals to your home, office, or hotel. This healthcare provider will assess your current condition and recommend an infusion that will best target your symptoms. Then, they'll administer the IV while you relax in the comfort of your own space. Almost instantly, your cells will get a hefty dose of vitamins and fluids, which will help you recover.
IV therapy can help alleviate the symptoms associated with!
How Much Does Mobile IV Therapy Cost in Lumberton, TX?
Lone Star IV Medics offers several pricing packages for our IV therapy in Lumberton. Our premade vitamin "cocktails" range from $100 to $395, so you can always find an infusion that fits your budget. 
Want to give your IV a little extra oomph? We can also add ingredients to any IV package starting at $25 each. You can add extra vitamins, minerals, or even medication like Pepcid (for heartburn) or Toradol (for pain relief). All our IV treatments are made from medical-grade, high-quality ingredients, so you can be confident that you're giving your body the good stuff!
How to Book a Mobile IV in Lumberton, TX
Don't let dehydration or illness keep you from enjoying your life. Stay healthy and hydrated with mobile IV therapy in Lumberton. You can contact Lone Star IV Medics to learn more about the locations we serve or check out our schedule online to book an appointment today. 
Book Now!
This is the 1st item
This is the 2nd item
Serving Lumberton & all suburbs!
Open 8AM-8PM, 24/7 Service Typically Available