We all want to be healthy, but sometimes it's challenging to stay healthy. Between work, school, and everything else in our busy lives, it can be hard to keep on top of even the simplest things, like staying hydrated.
Lone Star IV Medics is here to help you get healthier in a snap. We offer mobile IV therapy in Killeen, TX, to help you get near-instant hydration and plenty of vitamins and minerals. Whether you're feeling nauseated, fatigued, or simply under the weather, our IVs help you get back to your best self.
Applications of IV Rehydration Therapy
Near Killeen, TX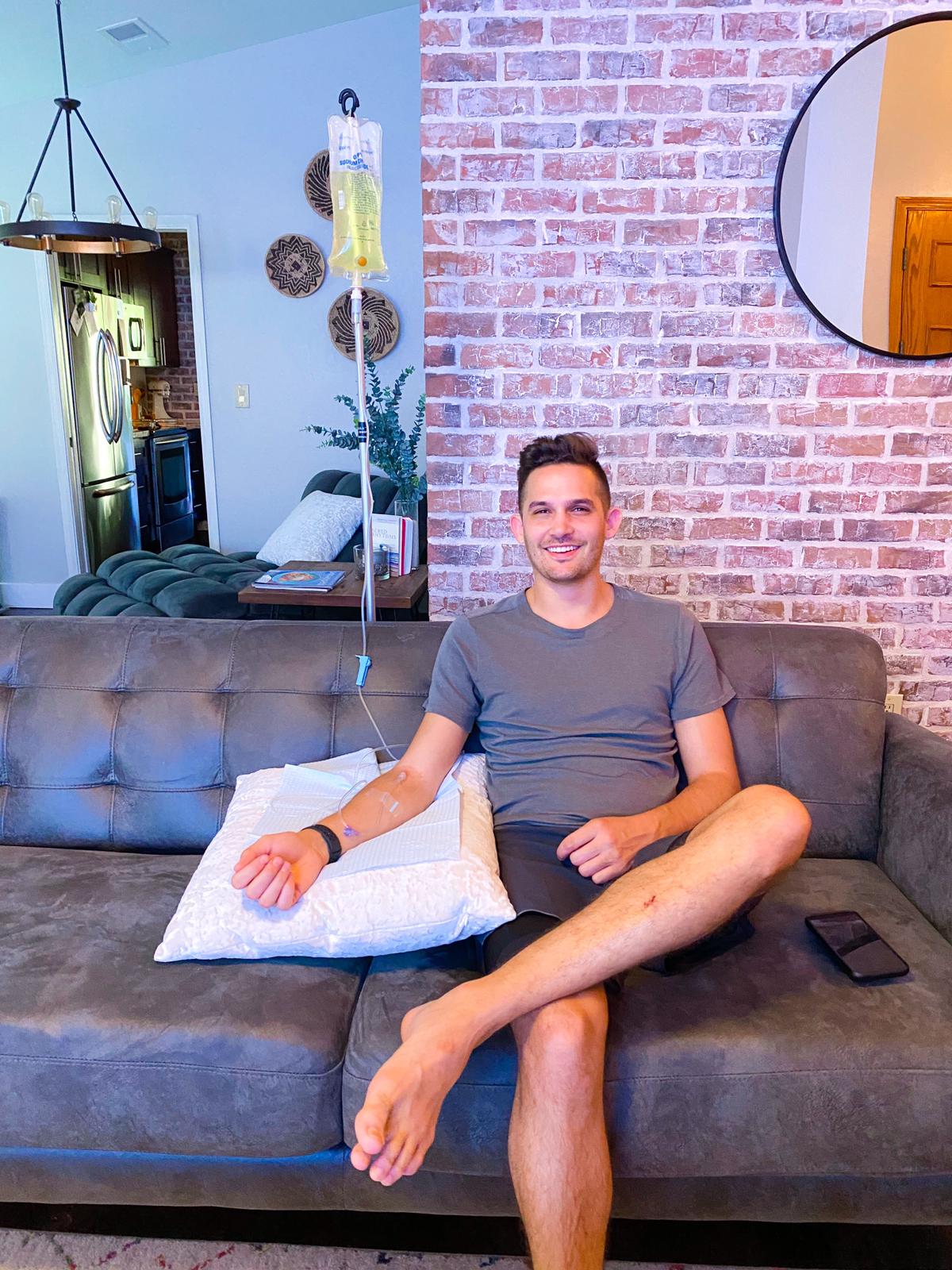 Our Killeen IV therapy patients use our rehydration treatments to manage many health conditions, from migraine headaches to hangovers. Our infusions send essential nutrients and fluids directly into your bloodstream, replenishing your body quickly and effectively. You can even use them when you're feeling fine for an all-natural energy boost!
But how does the process work? It's easy. When you order IV therapy in Killeen, our team of healthcare providers will come to your home, office, or any other location you select. The team will conduct a thorough health assessment and give you an IV full of the vitamins, minerals, and electrolytes you need to get back on your feet. Once you receive your IV, it's time to sit back and relax. In 45-60 minutes, you'll be feeling good as new and ready to take on the world.
Lone Star IV Medics has earned a reputation for excellence thanks to our team of healthcare providers and certifed healthcare providers. They perform all of our infusions with a commitment to outstanding patient care, and their medical experience ensures the safest possible treatment. Our team also includes a doctorally prepared pharmacist (Pharm.D.) and naturopathic doctor (N.D.) offering consulting guidance and a board-certified physician (M.D. or D.O.) overseeing medical direction. 
Book an appointment with Lone Star IV Medics to experience the benefits of IV therapy.
IV therapy can help alleviate the symptoms associated with!
How Much Does Mobile IV Therapy in Killeen, TX, Cost?
At Lone Star IV Medics, we believe that everyone should be able to reap the benefits of IV rehydration. That's why we aim to offer our hospital-grade IV packages at affordable prices.
Whether you choose one of our ready-made packages or design your own, you'll receive a high-quality IV that hydrates your body and suits your budget. 
How to Book a Mobile IV in Killeen
If you want to get hydrated and healthy without leaving home, schedule your appointment with Lone Star IV Medics today. We offer mobile IV therapy in Killeen and many other cities, so there's always a nearby team ready for you!
To get extra benefits from our IV therapy, sign up for our VIP list. You'll receive news about flash sales, exclusive VIP offers, and more. 
Book Now!
Serving Killeen & all suburbs!
Open 8AM-8PM, 24/7 Service Typically Available
Mobile IV Therapy FAQs in Killeen, TX
1
Are IV drips worth the money?
IV drips are absolutely worth the money when you want fast relief! If you are dehydrated, you would have to drink copious amounts of fluids to restore hydration. Those fluids must pass through the gastrointestinal system, delaying the amount of time it takes to find relief significantly. The same holds true for any oral vitamins or medications you take. With IV therapy in Killeen, the infusion goes directly into your bloodstream, providing the fastest symptom relief possible. You also don't have to travel to receive IV therapy in Killeen, TX. That's a huge advantage when you're not feeling well. When you consider how much better you will feel quickly, IV vitamin therapy in Killeen, TX is a bargain!
2
Who can administer IV therapy in Texas?
In Texas, healthcare providers can administer IV therapy. At Lone Star IV Medics, our team is made up of healthcare providers who are all trained IV professionals. Before your session, they will take your vital signs and ask for information about your medical history. Additionally, the healthcare provider ensures you are receiving the right IV vitamin infusion in Killeen, TX, along with any add-ons ordered. IV healthcare providers follow strict hygiene and disinfecting protocols. They also know to insert the IV needle as gently as possible, minimizing discomfort. You can relax during your IV session while your healthcare provider is there to answer any questions and monitor your mobile IV therapy in Killeen.
3
How can I get IV fluids at home?
The easiest way to get IV fluids at home is by booking an appointment with Lone Star IV Medics. We can send a healthcare provider to your home or place of business to administer IV fluids, usually within one hour of your scheduling the appointment. It's the fastest, most effective way to obtain relief!