One of the great things about living in Texas is the many opportunities to enjoy the outdoors. The weather is often sunny and warm, which means you can spend plenty of time outside!
However, all that time in the sun can increase your risk of dehydration — and when you're dehydrated, you won't feel like doing anything.
Luckily, you can banish dehydration quickly with IV therapy in Joshua from Lone Star IV Medics. Our team can help you rehydrate and replenish your body fast, so you have the energy to get back out and enjoy the Texas sunshine!
Applications of IV Rehydration Therapy
Near Joshua, TX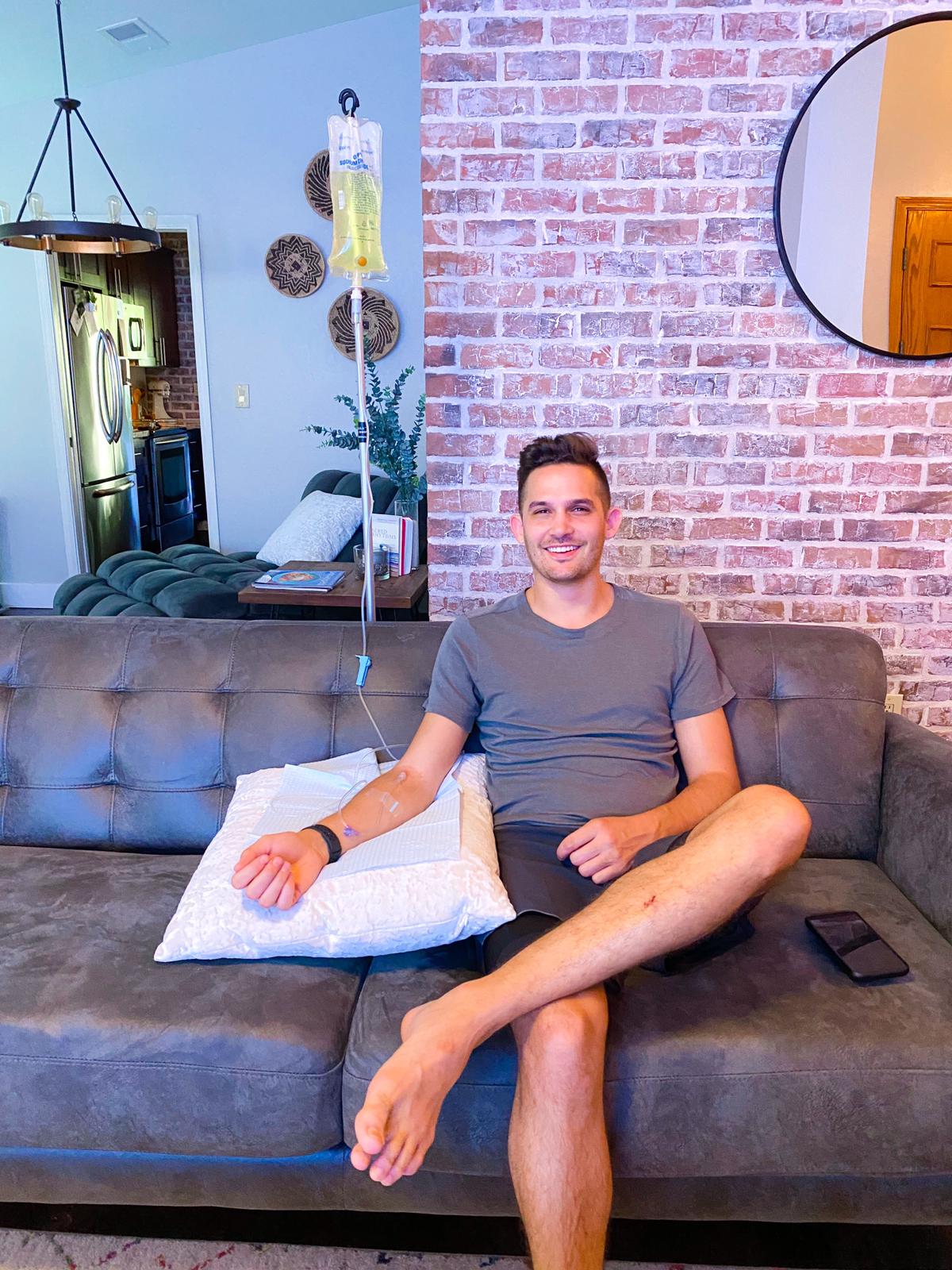 Recover Fast with IV Therapy in Joshua, TX
Our patients use vitamin infusions in Joshua to help manage a variety of health conditions. Each infusion sends vitamins, minerals, fluids, and electrolytes directly into your bloodstream, giving you fast and effective relief from symptoms related to:
Hangovers
Migraines
Morning sickness
Colds and flu
Fatigue
Anxiety
Dehydration
And more 
IV therapy is a great way to find relief when you're feeling sick — but it's also a great way to enhance your health when you're feeling just fine. Athletes can use infusions to shorten recovery time after training or get a little extra "oomph" before a competition. Folks looking to lose weight can use IV therapy to support their diet and exercise routine. And if you're looking to keep the cold and flu at bay, an IV treatment can give your body and immune system plenty of support.
And here's the best part: When you get IV therapy from Lone Star IV Medics, you can benefit from our IV treatments in Joshua without even getting off the couch! We will send a team of healthcare providers directly to your door and set you up with an infusion right in the comfort of your own home. Then, when we're done (an infusion typically takes 30-45 minutes), you can get right back to your day with newfound health and energy!
IV therapy can help alleviate the symptoms associated with!
How Much Does Mobile IV Therapy Cost in Joshua, TX?
Lone Star IV Medics offers several pricing packages for our mobile IV therapy in Joshua. These packages range in price, depending on the vitamins, minerals, and medications included in the cocktail.
You can choose from one of our preset vitamin blends or create your own custom IV using our vitamin add-ins. These ingredients start at a low price, so you can easily make an IV treatment that's both powerful and affordable.
And of course, Lone Star IV Medics will always bring you top-quality, medical-grade IV vitamin therapy in Joshua, TX. You can be confident that you're always fueling your body with the very best — no matter what your budget may be.
How to Book a Mobile IV in Joshua, TX
Don't let the Texas heat keep you from enjoying your favorite outdoor activities. Call Lone Star IV Medics to help make sure your body has everything it needs for peak performance and optimum health.
You can contact the Lone Star team to learn more about our IV therapy in Joshua and the other locations we serve. And if you're ready to give IV therapy a try, check out our schedule online and make an appointment today!
Book Now!
Serving Joshua & all suburbs!
Open 8AM-8PM, Daily