If there's one thing everyone loves, it's having a good time. We all want to play as hard as we work, celebrate special moments with our friends and loved ones, and generally live life to the fullest. 
Of course, sometimes living life to the fullest leads to some uncomfortable consequences. You know the ones: hangovers, sore muscles, fatigue, and illness. So what do you do when your good times get derailed because you're not feeling up for the fun?
That's the time to call Lone Star IV Medics.
We offer mobile IV therapy in Jersey Village and other locations around the Lone Star State. Our innovative rehydration therapy treatments will replenish your body with fluids, vitamins, minerals, and electrolytes, so you can start feeling better fast. 
Applications of IV Rehydration Therapy
Near Jersey Village, TX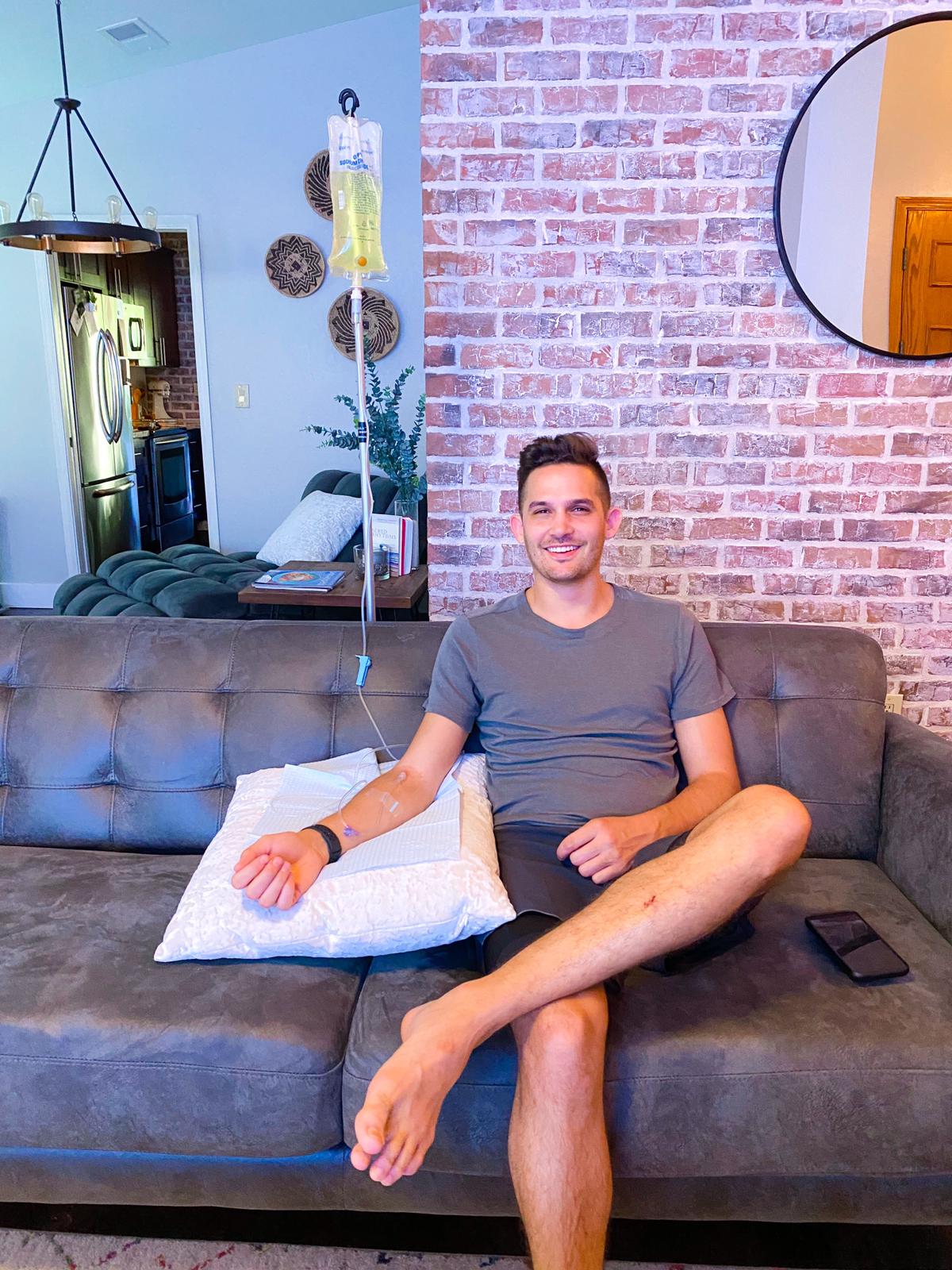 Our Jersey Village IV therapy patients use rehydration infusions to help them manage symptoms related to a variety of conditions. In fact, IV therapy can help with just about any condition where dehydration is a factor, from migraines to muscle fatigue.
Partied too hard last night? IV therapy can help you put that hangover to bed. Exhausted from a hard day at the gym? A little rehydration will help your muscles bounce back faster. Even mothers-to-be can get relief from morning sickness with an IV infusion from Lone Star IV Medics.
Best of all, you can reap the benefits of IV therapy in Jersey Village while sitting in the comfort of your own home. Lone Star IV Medics will send a team to your house (or office, hotel, or anywhere else you choose), where they'll conduct a health assessment and help you get the IV treatment that best suits your specific needs. Our professional healthcare providers will administer the IV and monitor you throughout the process, which normally takes 30-45 minutes, so you can feel totally comfortable and safe as you get your IV fluids.
Lone Star IV Medics has earned a reputation for excellence thanks to our team of healthcare providers. They perform all of our infusions with a commitment to outstanding patient care, and their medical experience ensures the safest possible treatment. Our team also includes a doctorally prepared pharmacist (Pharm.D.) and naturopathic doctor (N.D.) offering consulting guidance and a board-certified physician (M.D. or D.O.) overseeing medical direction. Book an appointment with Lone Star IV Medics to experience the benefits of IV therapy.
IV therapy can help alleviate the symptoms associated with!
How Much Does Mobile IV Therapy in Jersey Village, TX, Cost?
Our IV therapy packages range in price to fit any budget. We also offer additional vitamin add-ins starting at $25 each, so you can create the perfect infusion for your unique health needs. 
How to Book a Mobile IV in Jersey Village
Contact our team today to schedule an appointment with Lone Star IV Medics. And if you want to get news about flash sales, exclusive offers, monthly specials, and more, don't forget to sign up for our VIP list!
Book Now!
Serving Jersey Village & all suburbs!
Open 8AM-8PM, Daily