If you've spent the night rooting your heart out for the Whitewright High Tigers or catching up with friends at One Eyed Jack Saloon, you may need a pick-me-up in the morning. A quick, safe, and effective way to feel better is with IV therapy in Whitewright. Mobile IV therapy is growing in popularity across the country and in Texas. 
At Lone Star IV Medics, we offer state-of-the-art vitamin infusions in Whitewright. Our team of healthcare providers can provide you with IV treatment at your home, office, or your preferred location. This way, you don't have to travel to a doctor's office to get your treatment. Curious about mobile IV therapy in Whitewright? Here's what you need to know.
Uses of IV Therapy
Near Whitewright, TX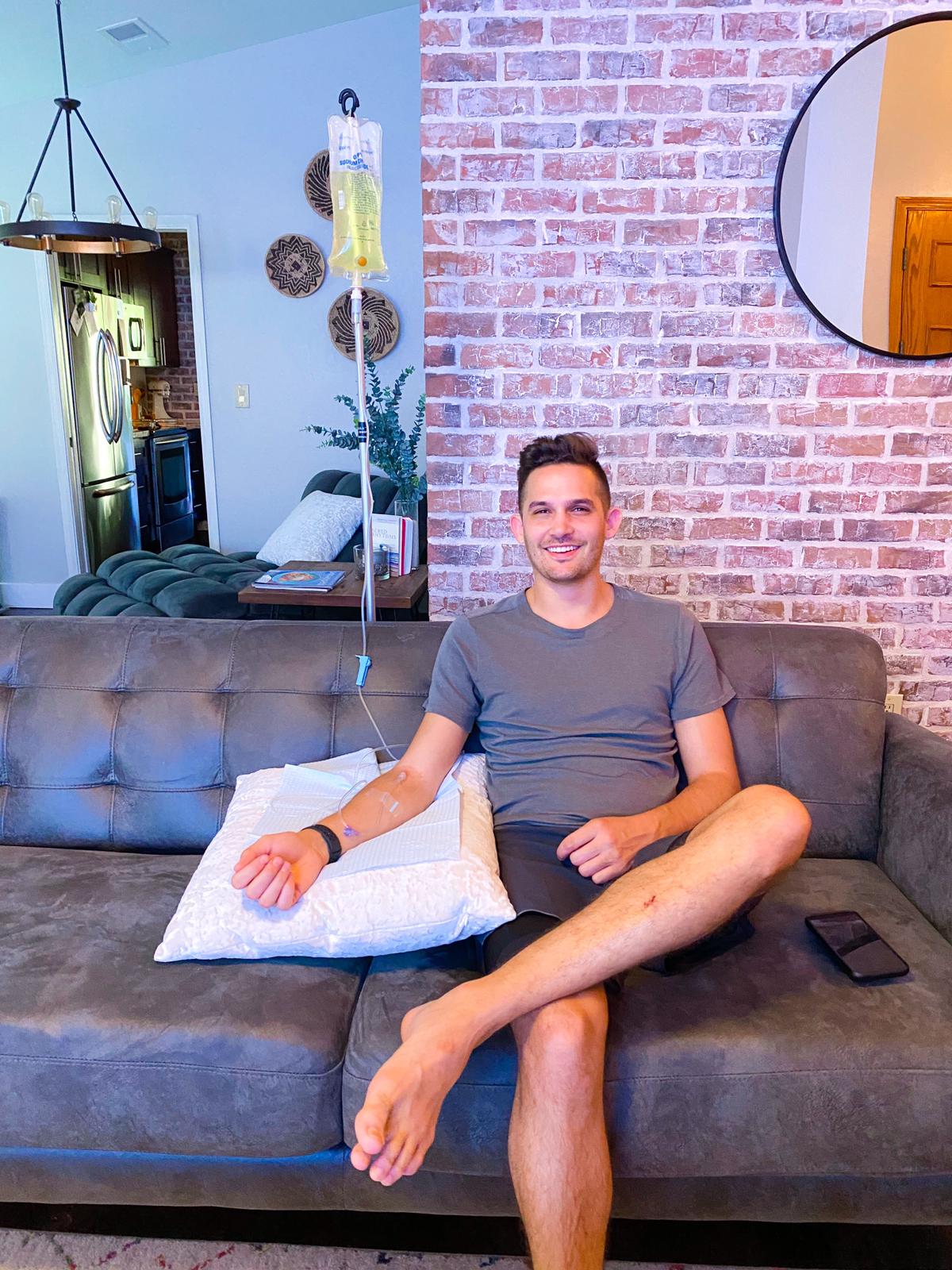 IV therapy sends vitamins, minerals, and hydrating saline solution directly into your bloodstream. This allows your body to better absorb the IV ingredients immediately, so you can get the full results you're looking for. Every IV includes saline, which can quickly rehydrate you after a tough athletic event or a visit to Grayson Hills Winery.
Some of our customers use IV vitamin therapy in Whitewright, TX, to prepare for athletic events, recover from the occasional hangover, combat fatigue, or recover more quickly from an illness. Others use IV therapy as part of their regular health routine to feel better and live more focused and energized lives.
There really is no wrong reason to use vitamin infusions in Whitewright. Best of all, we offer a great variety of unique infusions, so you can choose the right vitamin cocktail for you. See all our IV treatments.
IV therapy can help alleviate the symptoms associated with!
How Much Does Mobile IV Therapy in Whitewright Cost?
At Lone Star IV Medics, we think our IV therapy in Whitewright should be as affordable as possible. At the same time, we also make it a priority to use premium vitamins, minerals, and medications in our IV infusions. If you are on a budget, start with our entry-level infusion. Our Bronze IV Package includes energizing vitamin B and hydrating saline for $125.
If you need to recover after a tough athletic event or an extra fun party, upgrade to our Gold Package or try our popular Myers' Cocktail, which includes vitamin B12, vitamin B complex, vitamin C, zinc, magnesium, and glutathione for $195.
Want a more personalized IV infusion? You can customize your IV with add-in ingredients, starting at just $25 each. If you aren't sure which vitamin infusion in Whitewright is ideal for you, ask your IV technician. They can make a recommendation based on your health goals and budget. See all of our pricing packages.
How to Book Mobile IV Therapy in Whitewright
It's incredibly easy to book IV therapy in Whitewright. Simply use our scheduling tool on our website. If you know you have a special event coming up, schedule your IV vitamin therapy in Whitewright, TX, in advance. Need relief now? Request a same-day appointment. Oftentimes, a technician can arrive at your location within an hour.
Your safety is our highest priority. That's why our technician will perform a quick health assessment and health history before starting the IV. The technician will monitor the entire process and answer any questions you have.
Ready to invest in your health and well-being? Schedule online today.
Do you live outside of Whitewright? We offer mobile IV therapy throughout Texas. See all the locations we serve.