Curious about IV therapy in Whitesboro, TX? If you're looking for fast recovery after intense exercise, illness, or just a long night out, you are in the very best of hands for mobile IV therapy in Whitesboro!
Our team at Lone Star IV Medics is made up of experienced and talented medical professionals, including a pharmacist and naturopathic doctor who ensure your safety and comfort throughout the process. Medical direction is provided by a board-certified physician (M.D. or D.O.). All of our sessions are supported by an esteemed group of healthcare providers who have helped make Lone Star IV Medics one of the most trusted names in IV therapy.
Mobile IV therapy in Whitesboro is very convenient and fast! Call our friendly staff today to make an appointment today!
Convenient IV Therapy in
Whitesboro, TX
It's hot in Whitesboro, TX, for much of the year. If you've been outdoors working, exercising, or just tracking a stroll in the Texas heat, becoming dehydrated is a real risk. The fastest way to get rehydrated is via fast, convenient IV vitamin therapy in Whitesboro, Texas.
Now you can experience the benefits of IV therapy in Whitesboro, TX, from the comfort of your own home. During the session, you can watch TV, listen to music, read, or do anything you find relaxing. If you have to use the bathroom, no problem!
Recover fast with IV Therapy
Near Whitesboro, TX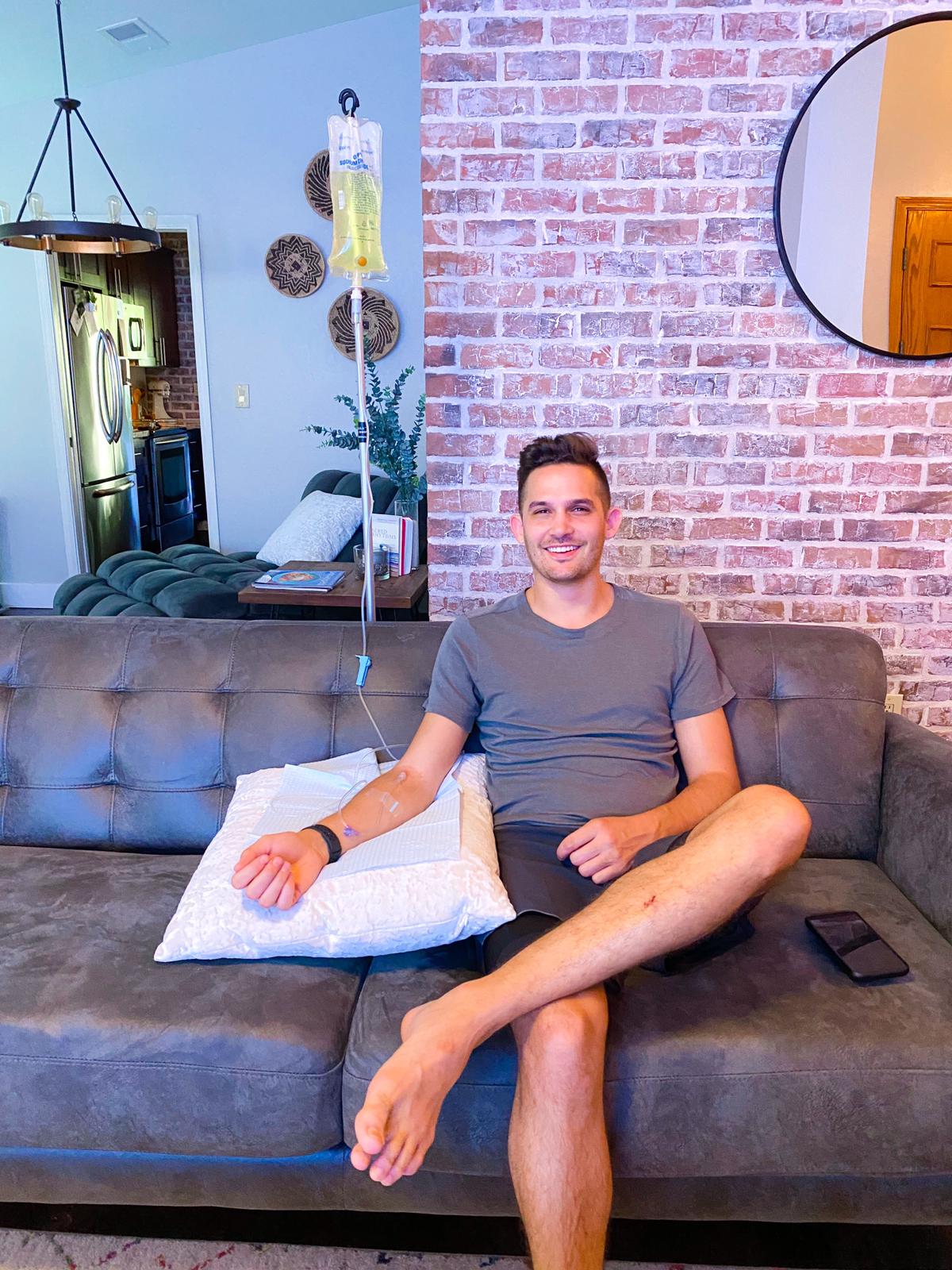 With our IV treatments, you should feel better very soon. IV vitamin therapy in Whitesboro boosts your immune system and helps you rehydrate quickly.
If you have any of the following conditions, IV therapy can offer relief:
IV therapy can help alleviate the symptoms associated with!
How Much Does Mobile IV Therapy in Whitesboro Cost?
Our pricing packages depend on the IV treatment you choose. Besides a basic saline package, we offer vitamin infusion in Whitesboro and much more!
For instance, our best-selling hydration package, the Myers' Cocktail, costs $195. It features six of our highest-impact vitamins, minerals, and antioxidants, along with hydration. A Myers' Cocktail offers relief from a variety of issues, ranging from hangovers, nausea, and flu to chronic illness.
If you're an athlete, our Performance Plus package, at $325, delivers:
Saline
Vitamin B complex
B12
Taurine
NAD+ 

Performance Plus is a great choice for either pre-or-post workouts!
Did you have too much fun and need fast relief? That's what The Rodeo, at $395, is for! The Rodeo provides prompt relief from hangovers and their accompanying symptoms. It also aids in combating vomiting from food poisoning and other maladies.
The Rodeo contains:
Sodium Chloride 0.9% or LR
B-complex
Vitamin B12
Vitamin C
Glutathione
Magnesium
Zinc
Toradol 
(may substitute as needed)
How to Book a Mobile IV in Whitesboro TX
Schedule online during regular business hours and have a Lone Star Mobile healthcare provider or paramedic at your door within an hour. Our nurses or healthcare providers can also come to your home or place of business after hours, depending on availability.
Here are the locations we serve. Book a mobile IV in Whitesboro, TX, today!