Mobile IV therapy has been growing in popularity over the last few years for good reason. IV treatment offers patients an effective option for boosting immune health and combating negative symptoms from the comfort of their home, hotel room, and office. Customers all over Texas have been discovering how mobile IV therapy in Victoria from Lone Star IV Medics can help them to overcome hangovers, recover faster from the cold or flu, or just get a regular immune boost. It's time to imagine medical treatment in a new way with mobile IV therapy and vitamin infusions in Victoria.
Uses of IV Therapy
Near Victoria, TX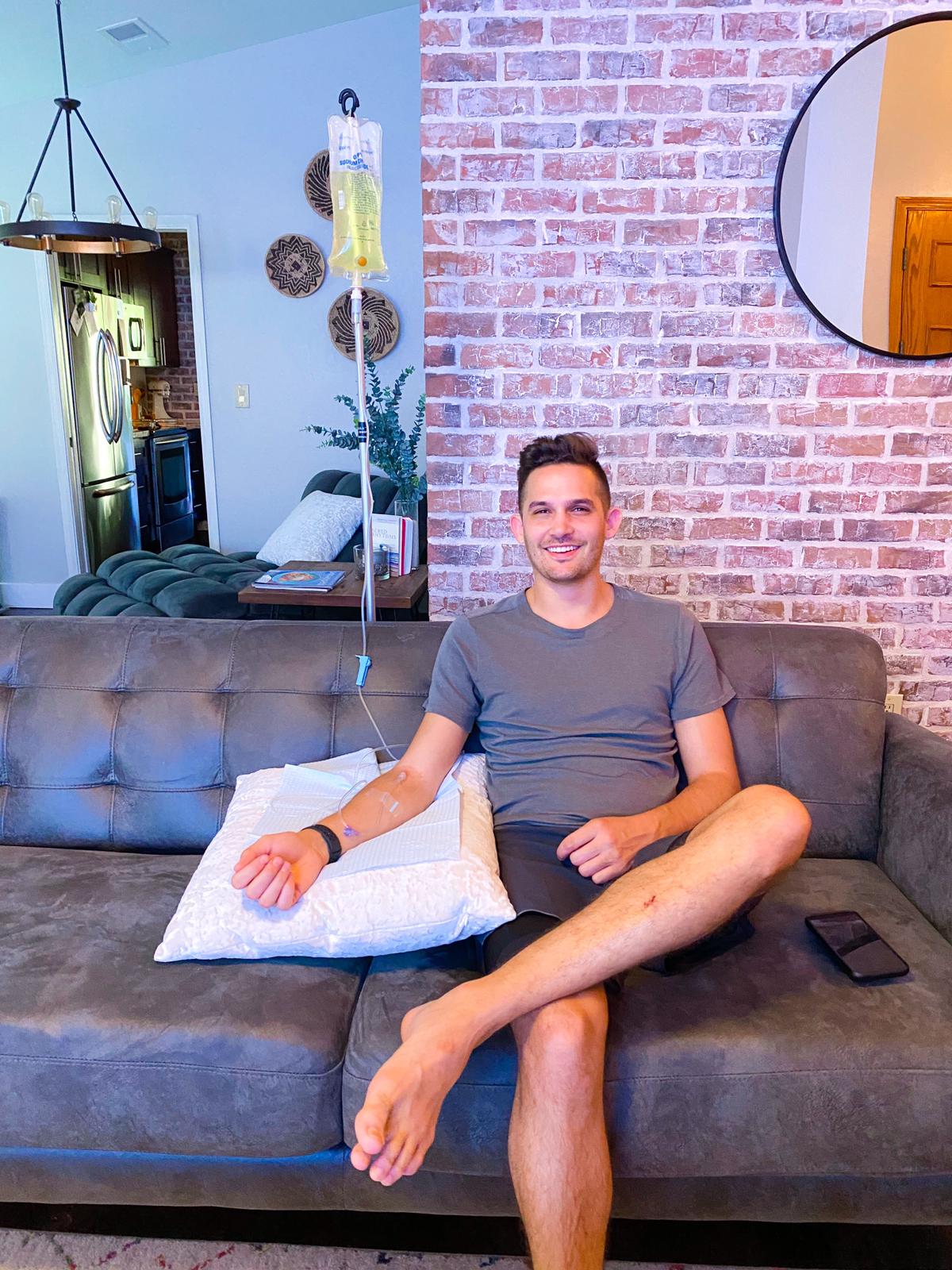 You might be wondering what the advantage to IV therapy is over traditional forms of treatment. One of the main benefits to IV therapy is that it works fast. Since IV infusion bypasses the digestive system, it can work faster in a patient's bloodstream. This equates to quicker rehydration of the body's cells and a faster relief for most symptoms. Customers have found IV therapy to help with headaches, migraines, sore throats, and general dehydration, among other symptoms.
With mobile IV therapy in Victoria, you also won't have to waste several hours driving to and from an urgent care clinic or doctor's office, saving you valuable time in your day. Many of our customers have busy lives, and can't take the time off from work to visit a clinic, especially when balancing the needs of work and family. That's why Lone Star IV Medics comes to you, completing IV treatment in 45-60 minutes and letting you get on with the rest of your day. Come find out why we are the trusted source for IV vitamin therapy in Victoria, Texas.
IV therapy can help alleviate the symptoms associated with!
How much does Mobile IV Therapy cost in Victoria, TX?
One of the goals of Lone Star IV Medics is to keep mobile IV therapy in Victoria as affordable as possible. Our IV packages range in price from $100 for a basic saline solution to $395 for a more complex package. Plus, you can personalize any IV cocktail with add-in ingredients.
For $195, you can try out our popular Myers' Cocktail. This IV solution is known for being a great all-around IV treatment, nourishing the body with essential vitamins such as vitamin C and B12 and antioxidants such as glutathione, and more. We also feature an Ultimate version of the Myers', which contains super-doses of vitamin C and glutathione for the cost of $295.
Additionally, we offer a long list of add-in ingredients available starting at $25: 
Vitamins:
Magnesium
Vitamin C
Vitamin B Complex
Zinc
B12
Biotin
L Carnitine
Amino Acid Blend
Vitamin D
Lipo Plus
Glutathione
Medications: 
Benadryl (diphenhydramine)
Zofran (ondansetron)
Reglan (metoclopramide)
Toradol (ketorolac)
Pepcid (famotidine)
How to book a Mobile IV Therapy in Victoria, TX?
Lone Star offers safe, effective, and discreet IV therapy at many locations around Texas. Whether you need a vitamin infusion in Victoria or need medication included in your IV treatment, we've got you covered. Get started by booking a session via ouronline scheduler, or give us a call to discuss our available appointment times. We can't wait to hear from you and get your treatment started!
Book Now!
Serving Victoria & all suburbs!
Open 8AM-8PM, 24/7 Service Typically Available