In Seguin, fun activities abound. You could spend the day exploring Park West, boating on Meadow Lake, or taking the family to see the World's Largest Pecan. With so much to do, you can't afford to feel under the weather. That's where IV therapy in Seguin comes in. IV therapy can help you rehydrate, re-energize, and re-focus, so you'll be ready for whatever adventures await!
Lone Star IV Medics is your destination for mobile IV therapy in Seguin. Our team of medical professionals can arrive at your home, office, or hotel to provide IV therapy in a private and comfortable environment. We can also help you choose the right vitamin infusion for your health goals.
Recover fast with IV Therapy
Near Sequin, TX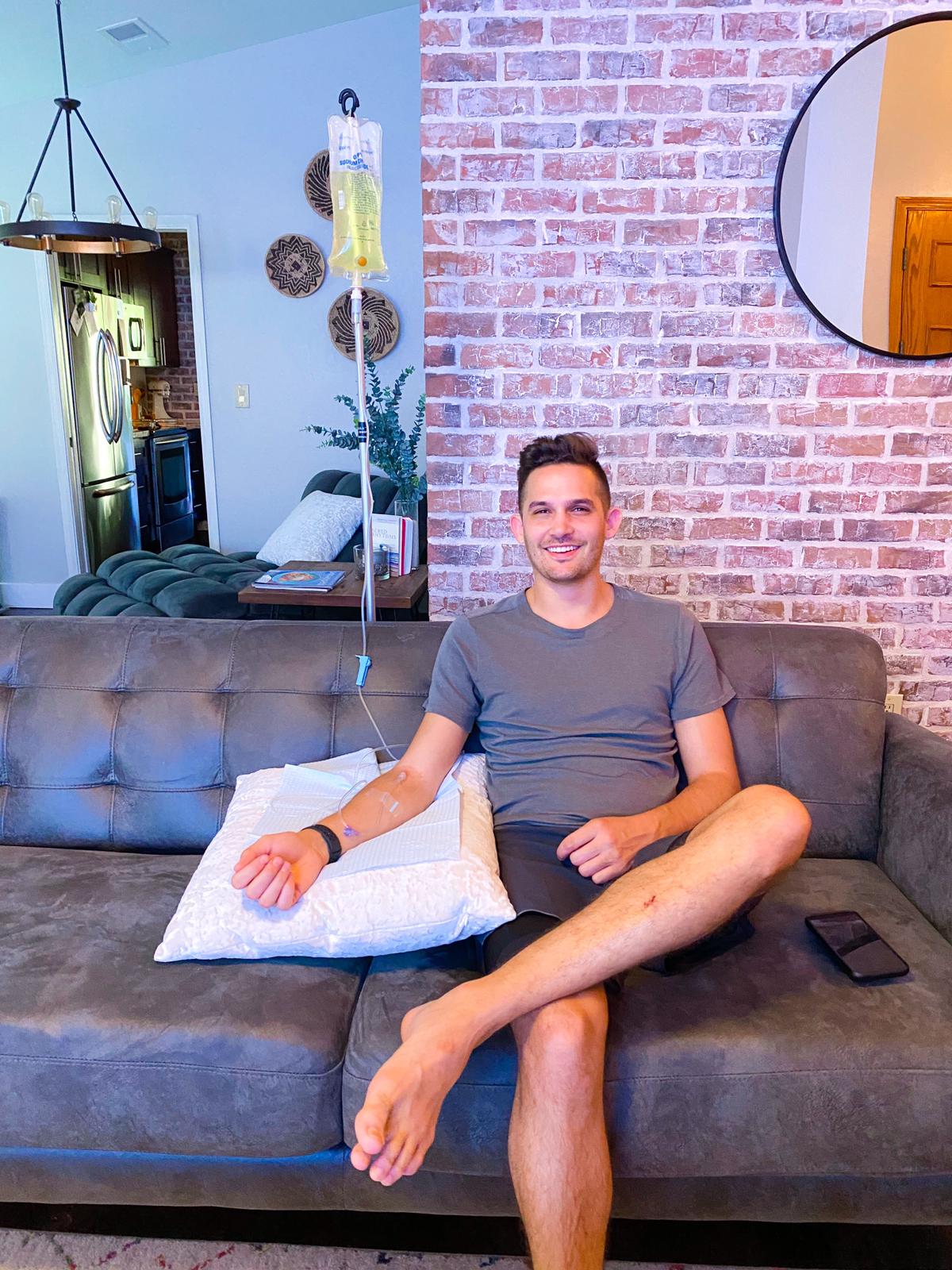 Considering IV vitamin therapy in Seguin, TX? You aren't alone. Our customers range from athletes to business executives and everyday people who want to support their health. IV or intravenous therapy is different from just taking oral vitamins and minerals. The IV sends a powerful vitamin-infused formula right into your bloodstream for optimal absorption.
Our customers love IV therapy in Seguin for all sorts of reasons, including:
IV therapy can help alleviate the symptoms associated with!
Athletes often rely on vitamin infusions in Seguin for energy and quick rehydration after a tough workout. Other customers may request an IV after celebrating with friends at a local saloon. You may enjoy an IV if you're feeling fatigued and jet-lagged and want to be fresh so you can take your family to ZDT's Amusement Park. There really is no bad reason to try one of our many IV treatments.
How Much Does Mobile IV Therapy in Seguin Cost?
A typical vitamin infusion in Seguin will cost between $125 to $395, depending on the number of ingredients in your IV. The more vitamins, minerals, and medications in your IV, the higher the price tag. 
At Lone Star IV Medics, we strive to keep our vitamin IVs affordable. At the same time, we won't compromise on the quality of our ingredients or the experience and expertise of our team members. When you order an IV from us, you know you're putting the best formula in your body.
On a budget? Try our Bronze Package for just $125. If you have a little more to spend, our Myers' Cocktail is our most popular IV at $195. You can also create your own IV by adding ingredients. Most of our add-ins start at $25. Learn more about our pricing packages. 
How to Book Mobile IV Therapy in Seguin
You don't have time to feel tired and burned out. That's why you need to order IV therapy from Lone Star IV Medics. It's easy to book your appointment online. You can either schedule an appointment for a future date or ask for the earliest available appointment. In many cases, a member of our team can arrive at your location within an hour. You'll be feeling better in no time.
Ready to see how IV vitamin therapy in Seguin, TX, can change your life? Schedule online today.
Heading out of town? Take a look at all the locations we serve.