If you've been hanging around Santo, TX, and hiking the nearby Mineral Wells State Park or Possum Kingdom State Park, you know getting dehydrated isn't out of the question. If you're feeling drained or under the weather, mobile IV therapy could be your ticket to rebounding quickly!
Lone Star IV Medics provide the best IV therapy in Santo. Our team consists of more than 100 healthcare providers who provide in-home or in-office IV fluids and nutrition. Medical direction is provided by a board-certified physician and our esteemed healthcare providers, who have helped make Lone Star IV Medics one of the most trusted names in IV treatments
Uses of IV Therapy
Near Santo, TX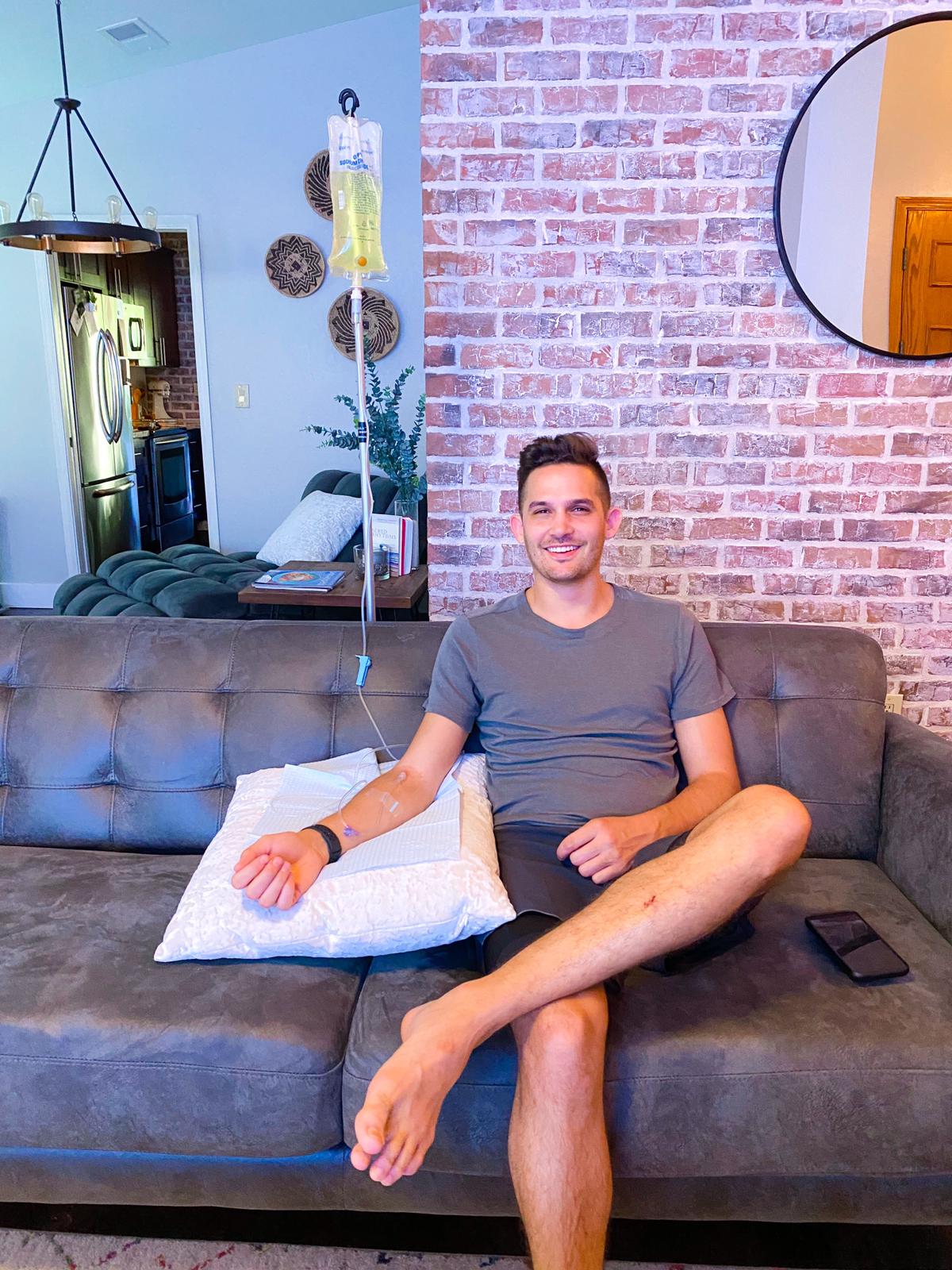 Mobile IV therapy in Santo helps relieve a variety of issues as quickly as possible. IV vitamin infusion in Santo gets nutrients into your body as quickly as possible — directly into the bloodstream.
IV vitamin therapy in Santo can also provide a boost of energy before an athletic event or help you recover after a tough workout. Call our friendly staff today to make an appointment today!
IV therapy can help alleviate the symptoms associated with!
How Much Does Mobile IV Therapy Cost in Santo, Texas? 
In Santo, we offer affordable mobile IV therapy withpricing packagesranging from $100 to $395. We'll help you find the right IV option for you. Custom packages and add-on items are available for an additional fee. 
Our most popular item, the Myers' Cocktail, at $195, features six high-impact vitamins, minerals, and antioxidants, along with hydration. Ideal for immune system support, the Myers' Cocktail contains the following:
Saline 
Vitamin B Complex
Vitamin B-12
Vitamin C
Glutathione
Magnesium
Zinc
Our NAD+ packages, starting at an additional $1/mg, energize your metabolism and aids in overcoming fatigue. Sharpen your brain function while benefiting from NAD+'s anti-aging properties. Add NAD+ to any package!
If you're an athlete, our Performance Plus at $325 is our pre-or-post workout package. The formulation includes:
Saline
Vitamin B complex
Vitamin B-12
Taurine
NAD+
Bring your performance to a level you never thought possible! That's just a sampling of the many IV packages available!
How to Book a Mobile IV in Santo, Texas 
Trust Lone Star IV Medics for high-quality IV therapy services.We are owned and operated by veterans, and our experienced and talented medical professionals will ensure your safety and comfort throughout the process, wherever you may be located.
Schedule onlinetoday to arrange for cutting-edge mobile IV therapy in Santo, TX. Locations we serveinclude Dallas, Fort Worth, Houston, Austin, and San Antonio. Call or text us to see if we serve your Texas city. We'll do our best to help receive the IV therapy you need! Schedule an appointment today!