Residents of Sansom Park aren't afraid to put in a hard day's work. That might mean working on your land or farm, hiking through Marion Sansom Park, or simply killing it at the office. Either way, if you could use a holistic pick-me-up, it might be time to try IV therapy in Sansom Park.
Intravenous (IV) therapy is growing in popularity as more and more people seek powerful ways to support their health and protect their immune systems. IV therapy is also a great option if you need to recover fast after a tough workout or a little too much celebration at the local taqueria. 
Lone Star IV Medics offers fast and convenient mobile IV therapy in Sansom Park. It's time to find out what all the chatter is about.
Recover fast with IV Therapy
Near Sansom Park, TX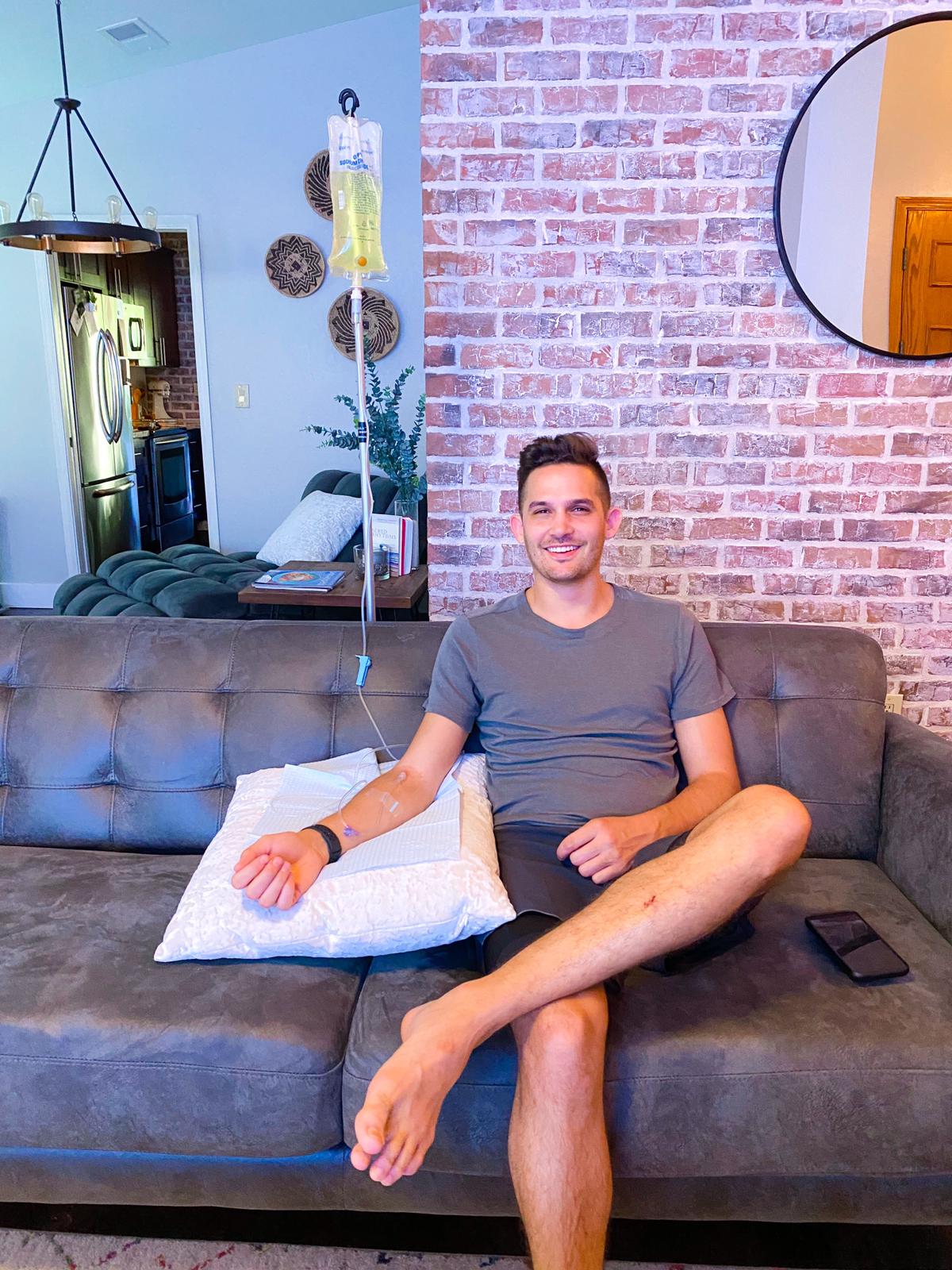 What is IV therapy used for? The answer is that it can be used for many different symptoms and/or health goals. At Lone Star IV Medics, we offer a range of IV treatments. Each vitamin infusion in Sansom Park is unique, and many are designed to assist with specific symptoms. Every IV includes hydrating saline solution and electrolytes. We then add in powerful vitamins and minerals. Some of our IVs also include over-the-counter medications that can help you get through nausea, allergies, and even hangovers.
All sorts of people use IV vitamin therapy in Sansom Park, TX. Our customers include athletes, soon-to-be mothers, high performers, and those who want natural health solutions. IV therapy can be a great choice if you need to hydrate fast. Sansom Park can be both extremely hot and dry, and you can quickly become dehydrated if you spend a lot of time outside. That goes for residents who need to do work on their property or even residents who spend the day at the Fort Worth Zoo.
Just a few of the symptoms IV therapy helps with include:
IV therapy can help alleviate the symptoms associated with!
How Much Does Mobile IV Therapy Cost in Sansom Park?
Just because you want to feel your best doesn't mean you should have to empty out your bank account. At least, that's what we believe at Lone Star IV Medics. We've made an effort to keep our vitamin infusions in Sansom Park affordable.
If you need to stick with a budget, try our Bronze Package for just $125. This is an excellent re-energizer after a busy night on the town. Looking for something with a greater health punch? One of our most popular IV treatments is our Myers' Cocktail for $195, which can be used to combat fatigue, hangovers, and more. If you absolutely need a premium IV infusion, The Rodeo can help get you back on your feet for $395.
You can also customize your IV therapy in Sansom park with our add-in ingredients. Choose the vitamins, minerals, and medications you need to feel your best. Most add-ins start at just $25. Take a look at our pricing packages.
How to Book a Mobile IV in Sansom Park? 
It's easy to book mobile IV therapy in Sansom Park. Just schedule an online appointment through our website. In most cases, an experienced medical professional from our team can arrive at your location within an hour of your request. We are happy to provide IV vitamin therapy in the comfort and privacy of your home. We can also provide treatment at your office, hotel, or other preferred location.
What are you waiting for? Invest in your health and schedule online today.
Don't live in Sansom Park? We provide IV therapy throughout Texas. See all the locations we serve.