In recent years, mobile IV therapy has become increasingly popular, helping people take control of their health in Texas and other parts of the country. The reason for this is effectiveness and convenience. Gone are the days you have to wait around for hours in a doctor's office or clinic to receive treatment. Nowadays, you can easily book an appointment and receive IV treatment on the same day from the comfort of your own home. Whether you need us to come to your home, office, or hotel room, Lone Star IV Medics provides safe, effective mobile IV therapy in Port Lavaca for all our customers.
Uses of IV Therapy
Near Port Lavaca, TX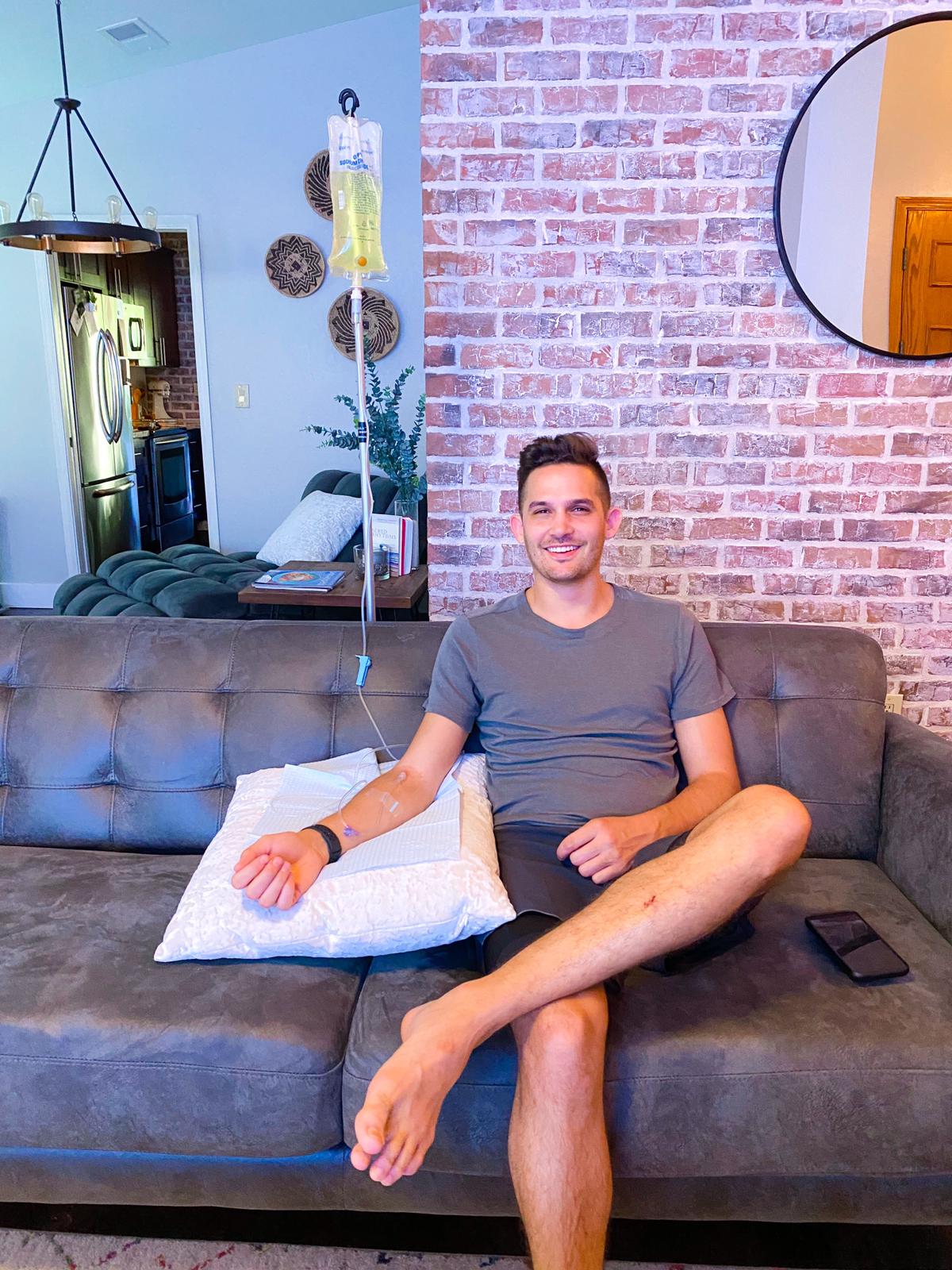 IV therapy is all about quick recovery times. IV treatment bypasses your body's digestive process and it avoids the inefficiency of oral medications and supplements. IV cocktails start working in your body right away, rehydrating your cells and flooding your body with essential vitamins, minerals, and nutrients.
Customers have found that mobile IV therapy in Port Lavaca has helped them recover from hangovers, get over pesky seasonal colds, and lessen pain symptoms. Whatever your symptoms are, the medical professionals at Lone Star IV Medics will help you personalize IV treatment for your specific needs. We can even include some medications as part of our IV treatment, giving you faster relief with infusions of Benadryl and Toradol, among others.
It's usually faster to go with mobile IV therapy in Port Lavaca than to waste hours transporting yourself to urgent care and waiting for the doctor to see you. Oftentimes, it's difficult to take time away from your busy life to seek treatment. That's why we offer IV treatment that is convenient for your busy life, with IV vitamin therapy in Port Lavaca, Texas that only takes 45-60 minutes from beginning to end.
IV therapy can help alleviate the symptoms associated with!
How much does Mobile IV Therapy cost in Port Lavaca, TX?
Our goal at Lone Star IV Medics is to offer IV therapy in Port Lavaca for everyone. That's why we feature IV packages at a range of prices, starting at $100 for a basic saline solution to $395 for a more deluxe IV package. Personalization options allow you to add ingredients as your budget allows.
One of our best-selling IV treatments is the Myers' Cocktail, which costs $195. This IV package offers you a healthy dose of vitamin C and B12, as well as effective antioxidants such as glutathione, and more. For those who want a stronger dose, you can purchase our Ultimate Myers' Cocktail, which offers you higher concentrations of vitamin C and glutathione for $295.
We have many add-in ingredients starting at a $25 to add to any IV treatment: 
Add In Vitamins:
Magnesium
Vitamin C
Vitamin B Complex
Zinc
B12
Biotin
L Carnitine
Lipo Plus
Glutathione
Vitamin D
Add In Medications:
Benadryl (diphenhydramine)
Zofran (ondansetron)
Reglan (metoclopramide)
Toradol (ketorolac)
Pepcid (famotidine)
How to book a Mobile IV Therapy in Port Lavaca, TX?
Lone Star IV Medics offers safe, effective IV therapy in Port Lavaca and many other locations around Texas. Let us help you get your health on track from the comfort of your own home. Booking an IV treatment session is easy as scheduling online or by giving us a quick call to discuss available times. We look forward to setting up your first treatment!
Book Now!
This is the 1st item
This is the 2nd item
Serving Port Lavaca & all suburbs!
Open 8AM-8PM, 24/7 Service Typically Available