The folks of Lipan aren't afraid to put in a hard day's work. This strong work ethic probably goes back to the town's old cowboy days. However, to work hard, you've also got to take good care of your body. That's where IV therapy in Lipan can come in handy.
Mobile IV therapy in Lipan is a great way to rehydrate, re-energize, and recover for whatever the workday may bring.
Uses of IV Therapy
Near Lipan, TX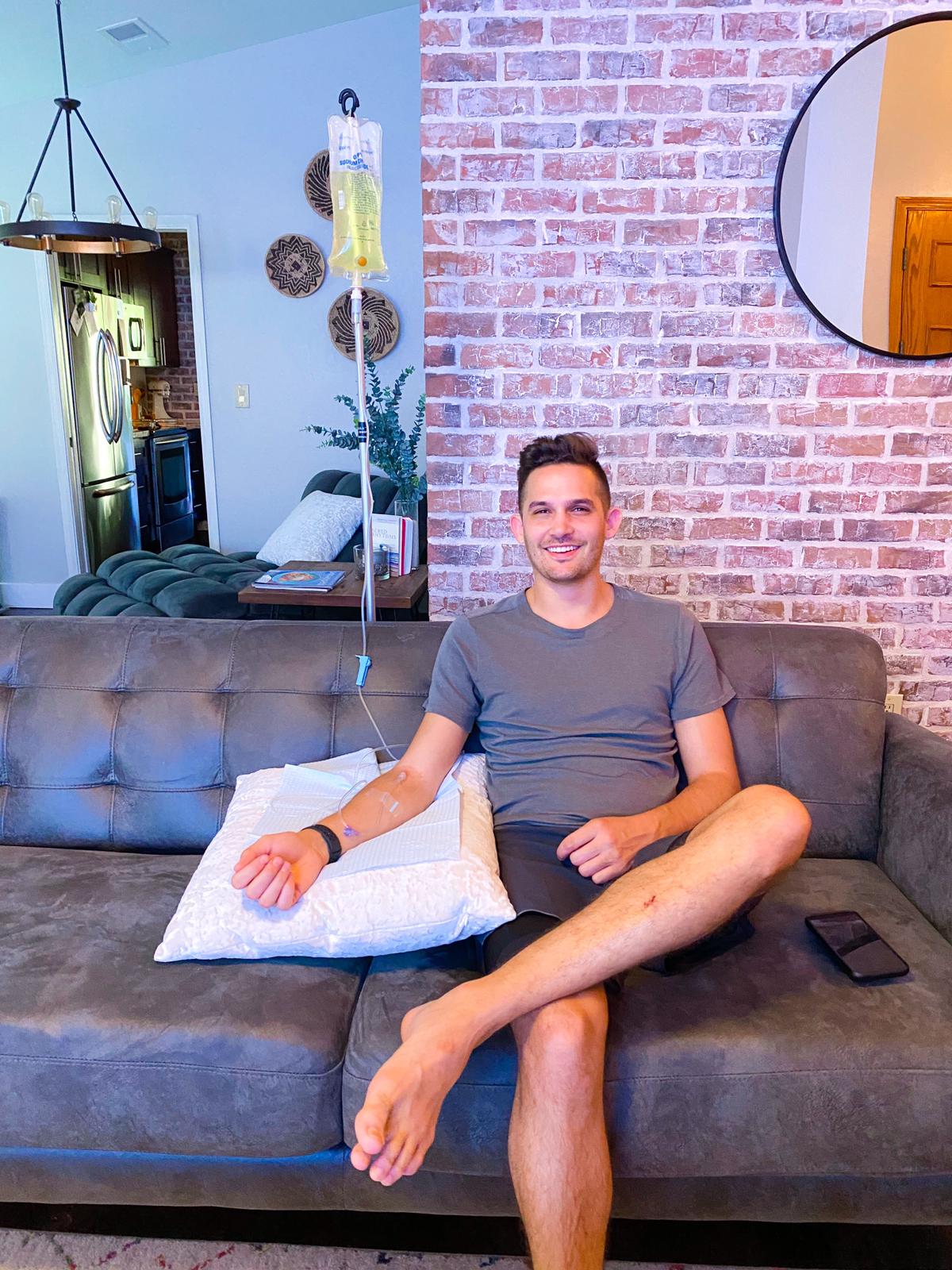 The cowboys didn't have IV treatments when they were roaming on the range. That's their loss. Today, you can get the benefit of powerful vitamins, minerals, and medicines — all delivered directly into your bloodstream for optimal absorption.
If you've spent a little too long under the hot Texas sun or partied hard in Dallas over the weekend, a vitamin infusion in Lipan can help you recover quickly and efficiently.
IV therapy can help alleviate the symptoms associated with!
How Much Does Mobile IV Therapy Cost in Lipan, TX?
Feeling your best shouldn't put you into debt. That's why at Lone Star IV Medics, we are dedicated to offering IVs with the best quality ingredients at affordable prices. Interested in trying a vitamin infusion in Lipan? An excellent starter is our Bronze Package at just $125. You'll get a big dose of B Complex which includes several B vitamins and rehydrating saline to help you feel refreshed.
If you want something a little more powerful, you can upgrade to our silver or gold cocktails. Our Myers Cocktail at $195 is one of our most popular IV products and contains an excellent balance of powerful vitamins and medicines.
Want IV therapy in Lipan for a specific condition or complaint? We have several IV infusions geared for certain outcomes. You can also customize your IV with vitamin and medicine add-ons starting at just $25 each. Take a look at all our pricing packages.
Additionally, we offer a long list of add-in ingredients available starting at $25: 
Vitamins:
Magnesium
Vitamin C
Vitamin B Complex
Zinc
B12
Biotin
L Carnitine
Amino Acid Blend
Vitamin D
Lipo Plus
Glutathione
Medications: 
Benadryl (diphenhydramine)
Zofran (ondansetron)
Reglan (metoclopramide)
Toradol (ketorolac)
Pepcid (famotidine)
How to Book a Mobile IV Therapy in Lipan, TX
It's incredibly easy to book mobile IV therapy in Lipan. Simply request an appointment on our website. An experienced healthcare provider will arrive at your house, office, or hotel. The technician will perform a health assessment and medical history and can then help you choose the right IV product for your specific needs and budget.
In most cases, a member of our team can arrive at your house the same day you request an appointment. Your treatment will be administered in the privacy of your home or other location, so you never have to travel to a clinic. Our technician will monitor you throughout the treatment and will be happy to answer any of your questions. The entire process typically takes about an hour. 
IV vitamin therapy in Lipan is incredibly safe and will have you back on your feet in no time. Schedule online today. Not in Lipan? We serve cities throughout Texas. See all the locations we serve.