Your health is one of the most important aspects of your life. With all the stresses and temptations of modern life, it's vital that we keep our immune systems strong and our bodies healthy, especially when we're not feeling our best. Now you can get access to world-class IV treatment without having to leave the comfort of your own home. Even if you're traveling and in a hotel room, Lone Star IV Medics can bring safe, effective mobile IV therapy in Kerrville straight to your door.
Uses of IV Therapy
Near Victoria, TX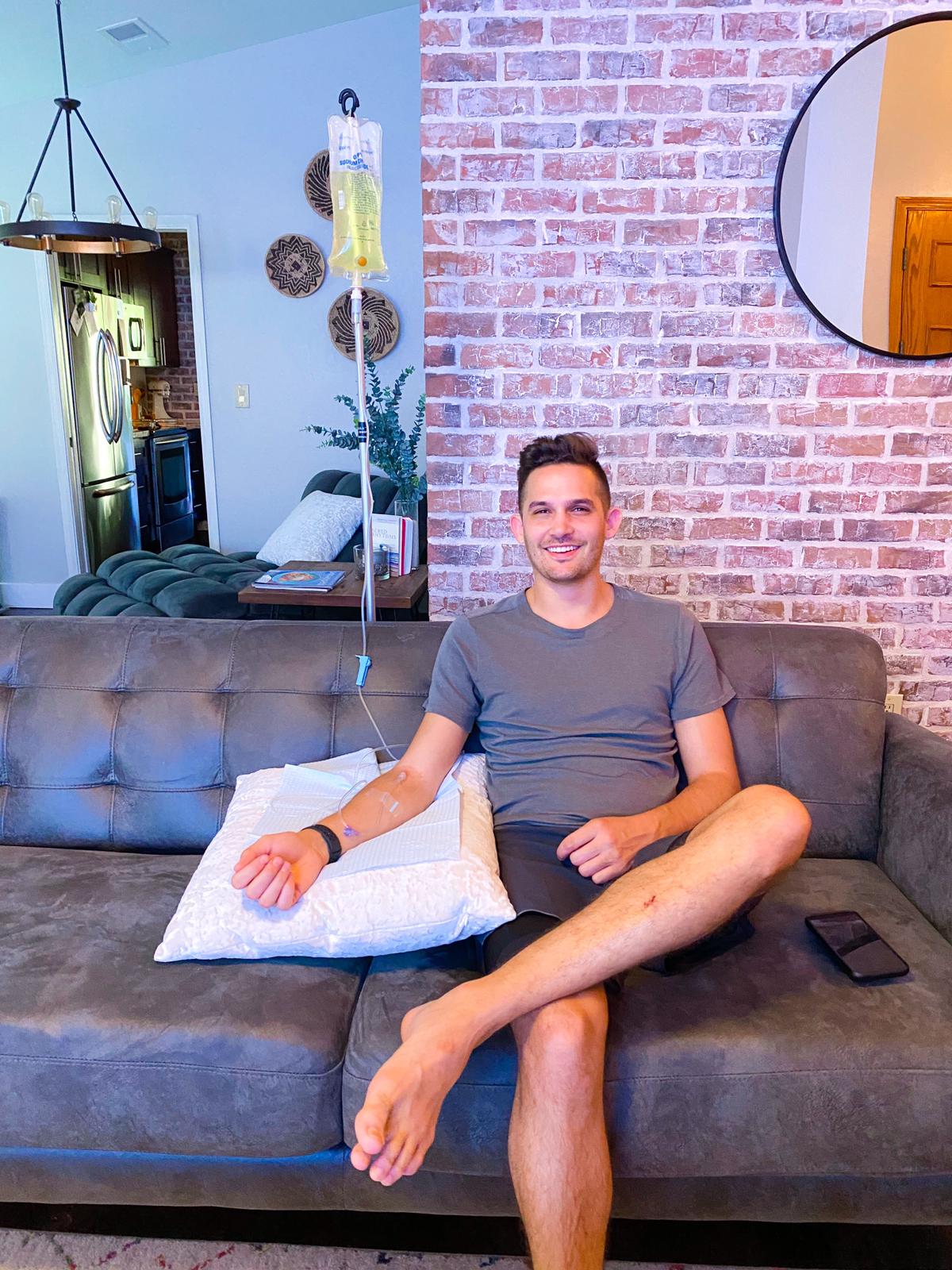 IV therapy comes with many benefits. One of the main advantages is the fast relief it offers. Since IV treatment bypasses your body's digestive system, it can more quickly rehydrate your cells and address your symptoms. Whether you're getting IV vitamin therapy in Kerrville, TX, or need to include medications in your treatment, we can help you get the fast relief you need to feel better and go on with your day.
We believe that effective IV treatment can offer some of the quickest relief available for a number of common symptoms. Lone Star IV Medics customers can attest that mobile IV therapy in Kerrville can lessen pain symptoms, help fight off the common cold, and even assist in fighting flu symptoms. Our medical professionals can help you personalize your IV treatment in order to maximize its effectiveness and improve your overall health.
Lone Star IV Medics not only offers fast relief from symptoms but also works around your schedule. Our mobile IV therapy in Kerrville takes only 45-60 minutes, letting you get on with your daily tasks. Why waste time sitting in a waiting room when you can get safe, effective IV therapy brought directly to you?
IV therapy can help alleviate the symptoms associated with!
How Much Does Mobile IV Therapy Cost in Kerrville, TX?
Lone Star IV Medics offers our customers IV therapy in Kerrville at an affordable price. Our IV packages range in price to fit any budget. Our most expensive package is a deluxe mixture of vitamins, minerals, and nutrients. From there, you are able to personalize your IV cocktail with available add-ins.
The Myers' Cocktail, which is one of our most popular options, includes ingredients such as vitamin C and B12, B complex, zinc, magnesium, and glutathione. For an even more effective version, we offer the Ultimate Myers' Cocktail, which gives you a super strong boost of vitamin C and the antioxidant glutathione.
Additionally, we offer a long list of add-in ingredients available: 
Vitamins:
Magnesium
Vitamin C
Vitamin B Complex
Zinc
B12
Biotin
L Carnitine
Amino Acid Blend
Vitamin D
Lipo Plus
Glutathione
Medications: 
Benadryl (diphenhydramine)
Zofran (ondansetron)
Reglan (metoclopramide)
Toradol (ketorolac)
Pepcid (famotidine)
How to Book a Mobile IV Therapy in Kerrville, TX?
Lone Star IV Medics aims to offer the best IV therapy in Kerrville, as well as throughout Texas. When you book with us, you're getting world-class IV treatment that works around your busy life. All you have to do is make an appointment on our online scheduler or give us a quick phone call. Soon we'll be on the way to your house, hotel room, or office for your personalized IV treatment.