There is so much to do in Granbury, from strolling Granbury Square to catching a movie at the Brazos Drive-In Theater, or playing the day away at Lake Granbury. You don't have time to feel under the weather or to let fatigue wear you down. If you want to live your best life, IV therapy in Granbury can help.
Intravenous or IV therapy delivers a powerful combination of hydration, vitamins, and minerals directly into your bloodstream. Athletes, business owners, and high performers use IV therapy to keep up with their busy lives. You can try mobile IV therapy in Granbury for yourself to make the most of your time in "America's best historic small town." 
Recover fast with IV Therapy
Near Granbury, TX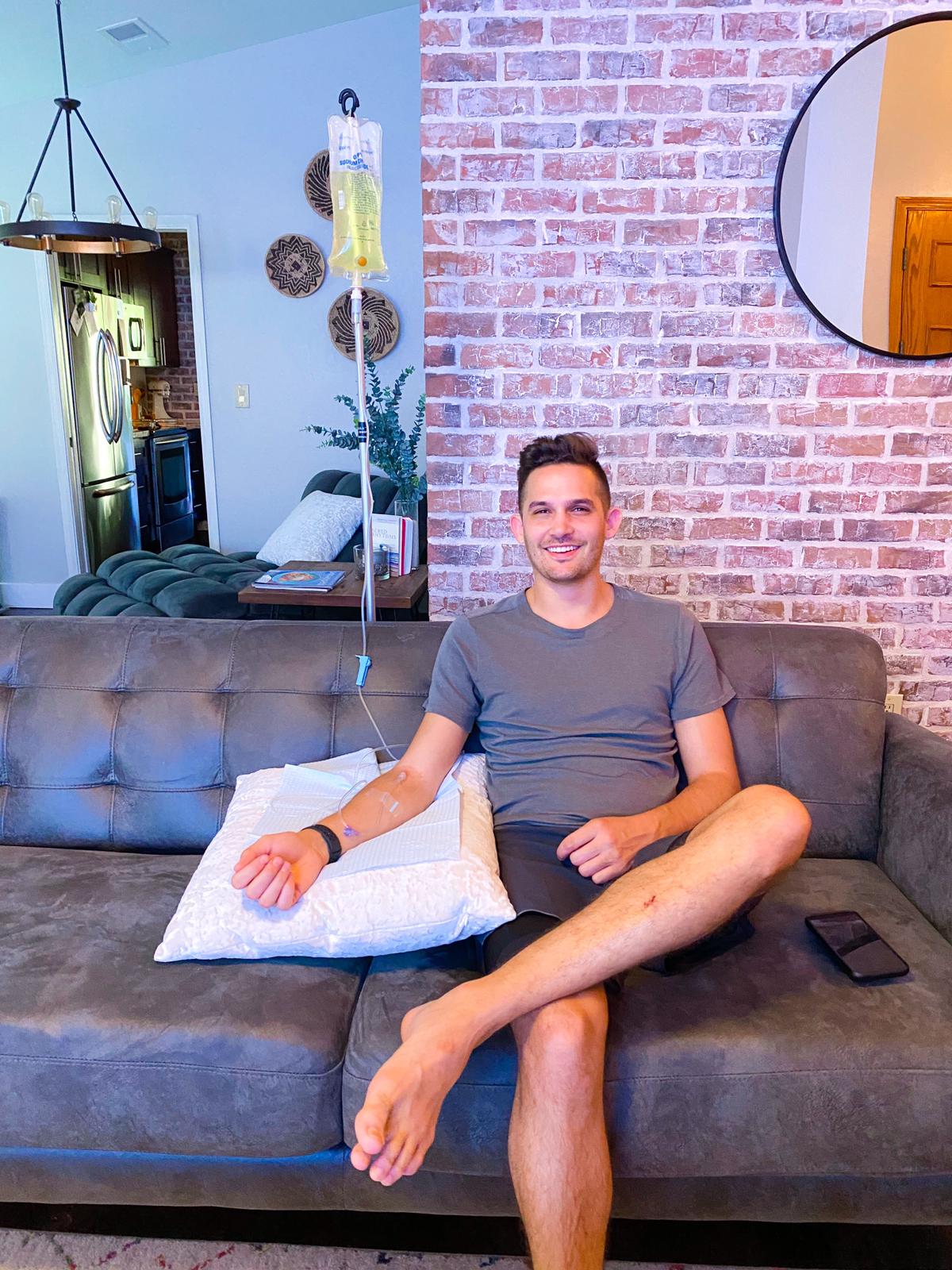 You might have heard about IV vitamin infusions from friends, family members, or your favorite influencer. But what exactly are they used for? The answer is that IV therapy can support a whole range of health goals. Every IV formula includes saline solution and electrolytes, which can help you rehydrate quickly. These ingredients alone are ideal for athletes after a tough workout, those recovering from an illness, or anyone looking to get back on their feet after a hangover.
Adding vitamins and minerals to an IV infusion in Granbury can support immune health and help you feel fresh. After a long day on the lake or a little too much partying downtown, you may enjoy the pick-me-up an IV can offer.
At Lone Star IV Medics, we serve clients who have many different goals. Some of our customers even request regular IV vitamin therapy in Granbury, TX, as part of their health regime. No matter who you are, we can come to your home, office, or hotel to provide IV treatment in a comfortable and private environment.
Our customers use IV therapy in Granbury for symptoms like:
IV therapy can help alleviate the symptoms associated with!
How Much Does Mobile IV Therapy Cost in Granbury, TX?
We add only the highest quality vitamins, minerals, and medications to our IVs, which can add to the cost of our various IV treatments. We also invest in experienced and certified medical professionals to build our team. At the same time, we do our best to make IV therapy in Granbury affordable.
Our IV packages run from $125 to $395. If you're on a budget, try our Bronze Package for just $125. If you want to receive a higher level of treatment, our Myers' Cocktail is always a crowd-pleaser at $195. 
You can also customize a vitamin infusion in Granbury by adding ingredients. Add-ins allow you to personalize your IV while sticking to your health budget. Most add-ins cost $25. Take a look at all our pricing packages.
How to Book Mobile IV Therapy in Granbury, TX
It's simple to book your appointment for IV vitamin therapy in Granbury, TX. Just click on the link at the top of this page and schedule your appointment or ask for the soonest available treatment. In many cases, a member of our team can arrive at your location within an hour. What are you waiting for? Schedule online today and start feeling better fast. 
Just visiting Granbury? We provide IV treatment throughout Texas. See all the locations we serve.