If you're feeling sick or even just a little under the weather, dragging yourself to the doctor's office or urgent care clinic for treatment is a huge pain. On top of feeling crappy, you have to take hours out of your day to drive to the clinic and wait for your appointment. If you're looking for a treatment that's convenient and works around your busy schedule, give IV therapy a try. Lone Star IV Medics brings mobile IV therapy in Gordon straight to your location.
Uses of IV Therapy
Near Gordon, TX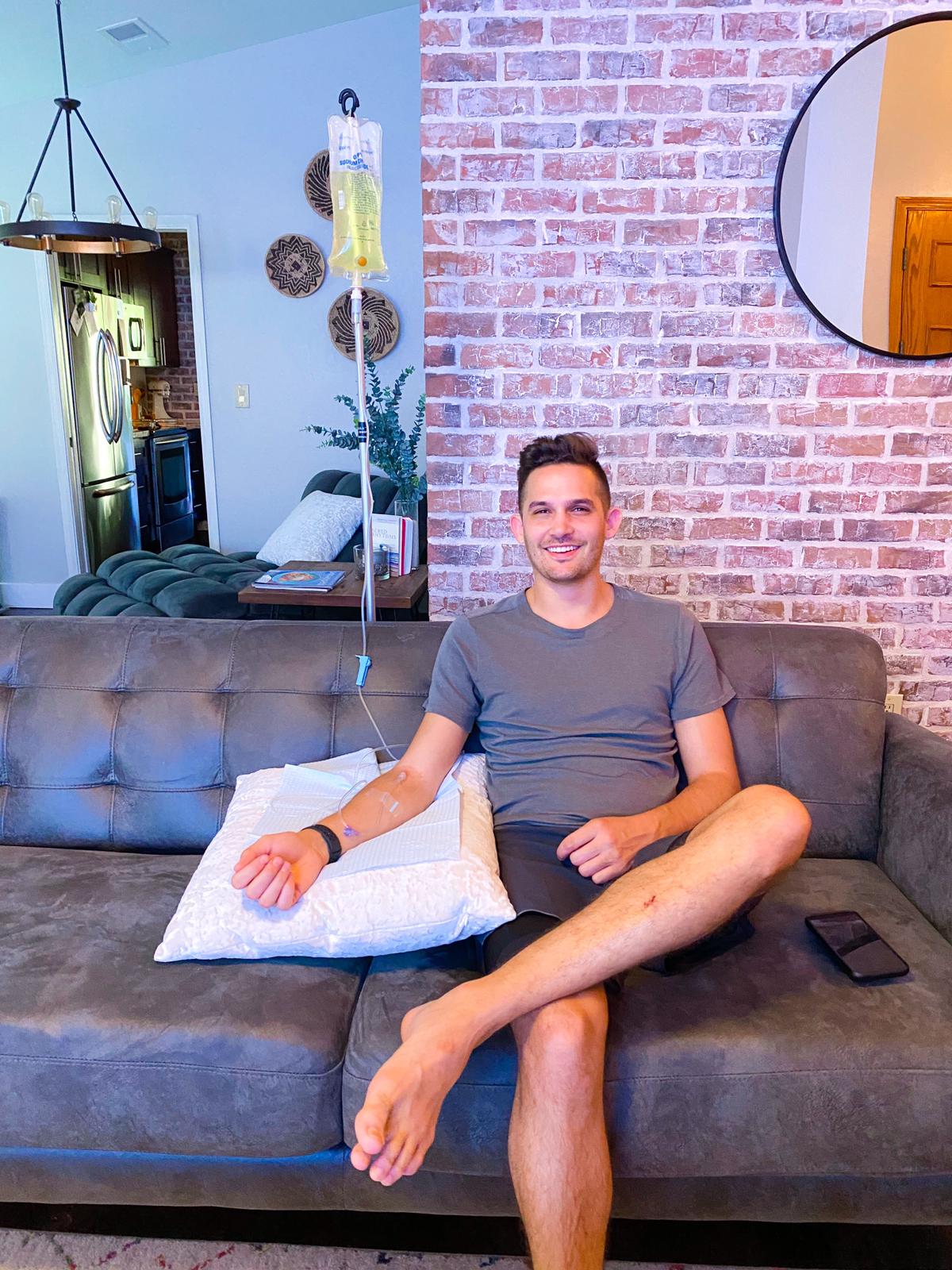 No matter whether you're at home, in a hotel room, or stuck at the office, you can take advantage of the fast effects of IV therapy. Since IV treatment bypasses your body's digestive process, which slows down any supplements or medications you ingest, it is able to work quickly and effectively in your bloodstream. Mobile IV therapy in Gordon offers fast relief for headaches, cold symptoms, influenza, anxiety, and many more common symptoms. 
The IV packages that Lone Star IV Medics offers nourish your body with rehydrating saline, along with any vitamins, minerals, and medications you've decided to include in your treatment. Our medical professionals can help you personalize your IV package specifically to your needs, pinpointing your symptoms with a unique blend of ingredients. No matter what your symptoms are, we have mobile IV therapy in Gordon for you.
The logistics of IV treatment also work better for your life. Since we come straight to you, you don't have to waste time worrying about finding an urgent care facility and transporting yourself to an appointment. We bring everything you need to your location, allowing you to finish mobile IV therapy in Gordon in an hour or less and get on with the rest of your day.
IV therapy can help alleviate the symptoms associated with!
How much does Mobile IV Therapy cost in Gordon, TX?
Lone Star IV Medics allows you to choose IV therapy in Gordon that works for your budget. Our IV packages range from $100 to $395. The basic $100 package gets a saline solution, which can then be supplemented with add-in ingredients such as magnesium and vitamin C or more.
We have a number of IV solutions that range up to $395. The popular Myers' Cocktail, which features magnesium, glutathione, zinc, and vitamins such as C, B12 and B Complex. For those looking for a super dose of vitamin C and glutathione, we also have the Ultimate Myers' Cocktail.
Additionally, we offer a long list of add-in ingredients available starting at $25:
Vitamins:
Magnesium
Vitamin C
Vitamin B Complex
Zinc
B12
Biotin
L Carnitine
Amino Acid Blend
Vitamin D
Lipo Plus
Glutathione
Medications: 
Benadryl (diphenhydramine)
Zofran (ondansetron)
Reglan (metoclopramide)
Toradol (ketorolac)
Pepcid (famotidine)
How to Book a Mobile IV Therapy in Gordon, TX?
Lone Star IV Medics is here to help you with IV therapy in Gordon and in many parts of Texas. We understand all the ins and outs of IV treatment, with all the expertise of a medical clinic and the efficiency of a delivery service. Schedule an appointment online or call us to get started. We can't wait to help you feel better!