Lone Star IV Medics provides the best IV therapy in Goliad. It's also very convenient and fast—just 45-60 minutes!

At Lone Star Mobile IV, our team consists of 100+ experienced healthcare providers ready to provide you with in-home IV fluids and nutrition. We can also come to your place of business or a hotel if you are visiting the area and are in need of IV services. 
Known as the birthplace of ranching, Goliad is the Lone Star State's third-oldest municipality. It's also a great place for a variety of fun activities. With all of the camping, hiking, and fishing prospects in Goliad State Park, as well as wild Country music concerts at Goliad's legendary Schroeder Hall, sometimes an extra hit of hydration and rejuvenation is necessary to keep yourself going.
Call our friendly staff today to make an appointment for IV therapy in Goliad today!
Recover fast with IV Therapy
Near Goliad, TX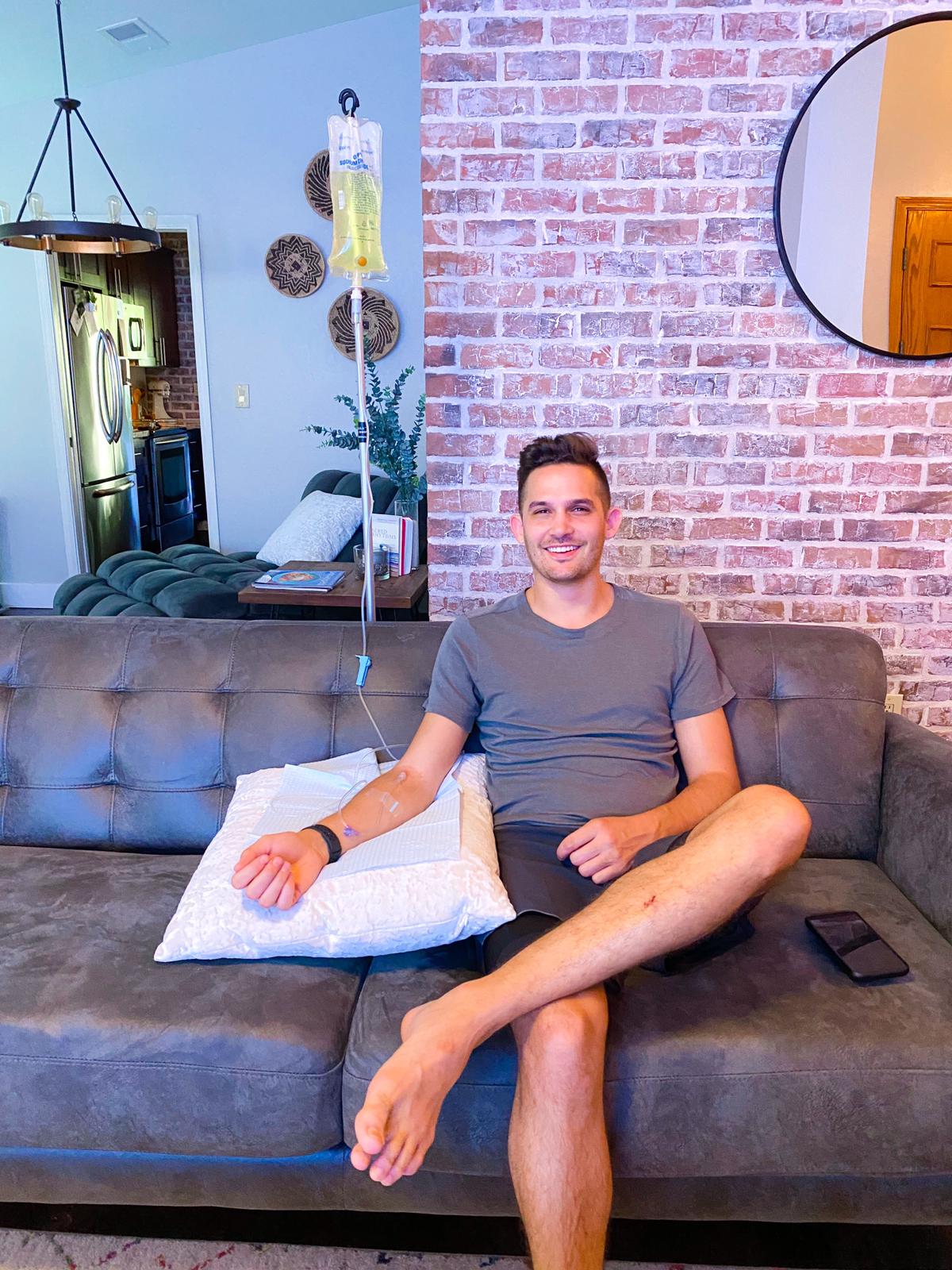 You want fast relief from dehydration, hangover, nausea, or whatever is ailing you. Our IV treatments help you recover quickly, allowing you to feel like yourself again. At Lone Star IV Medics, all of our healthcare providers have one goal — getting you the hydration you need as soon as possible to alleviate symptoms such as:
IV therapy can help alleviate the symptoms associated with!
And more!
Don't forget that IV therapy is also useful for recovery from intense exercise, athletics, and a general lack of energy. Call up Lone Star IV Medics the next time you need a quick boost. As noted, one vitamin infusion in Goliad usually takes an hour or less!
How Much Does Mobile IV Therapy Cost in Goliad, TX?
At Lone Star IV Medics, we have pricing packages to meet every customer's unique needs. Our IV drips start at $100. We don't charge travel fees.
Along with hydration packages, we offer IV vitamin therapy in Goliad, TX.
Did you have an overabundance of fun in Goliad? An IV vitamin infusion in Goliad can make all the difference in the way you feel.
The Rodeo, priced at $395, can get you back in the saddle again quickly. This IV package contains:
Sodium Chloride 0.9% or LR
B-complex
Vitamin B12
Vitamin C
Glutathione
Magnesium
Zinc
Toradol 
Zofran 
Pepcid
Benadryl
At $195, our best-selling package is the Myers' Cocktail. Ingredients include:


Saline
Vitamin B Complex
Vitamin B12
Vitamin C
Glutathione
 Magnesium
 Zinc
How to Book a Mobile IV in Goliad, TX
Schedule online to book a mobile IV in Goliad, TX. We can generally send an healthcare provider or paramedic to your home or business within one hour. Our hours of operation are 8 a.m. to 8 p.m.seven days a week.
Lone Star Mobile IV provides services throughout Texas. Here are the locations we serve. 
Group discounts are available!