Lone Star IV Medics provides the best IV therapy in Gainesville. Mobile IV therapy in Gainesville is very convenient and fast! Call our friendly staff today to make an appointment. 
Our team is made up of experienced and talented medical professionals who will ensure your safety and comfort throughout the process. We have the consulting expertise of a doctorally prepared pharmacist (Pharm.D.) and naturopathic doctor (N.D.) who work with our team. Medical direction is provided by a board-certified physician (M.D. or D.O.). Supported by this robust team are our esteemed healthcare providers , who have helped make Lone Star IV Medics one of the most trusted names in IV therapy."
While we can provide IV treatments in Gainesville at your home or office, we also service visitors in their hotel rooms. Visitors to Gainesville may want to take in the zoo, the historic train station, or spend time in one of the city's several parks or hike its walking trails. Amtrak's Heartland Flyer operates daily in both directions between Fort Worth and Oklahoma City.
Uses of IV Therapy
Near Gainesville, TX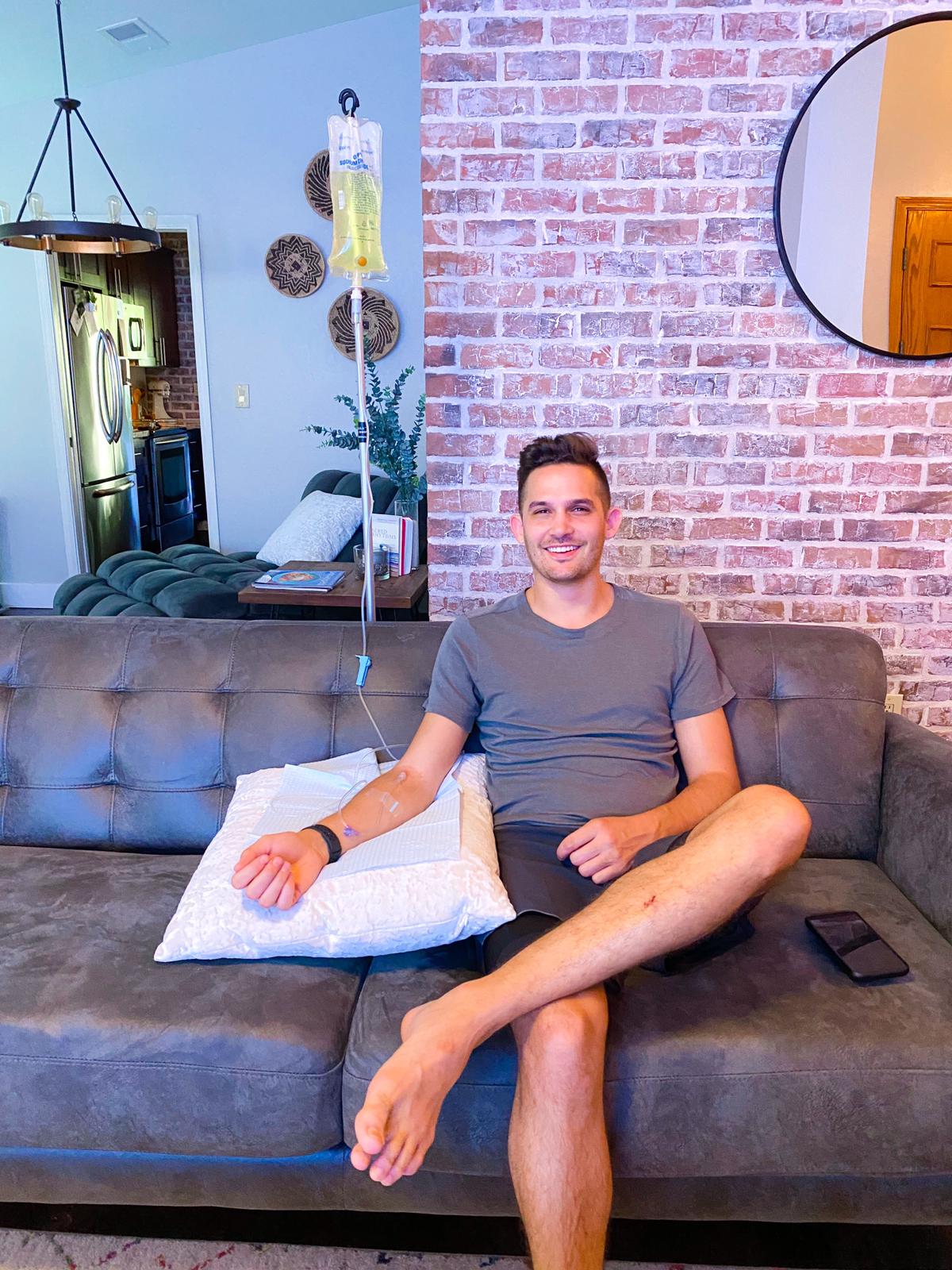 At Lone Star IV Medics, we deliver safe, rapid relief. A vitamin infusion in Gainesville will target specific symptoms and put you on the road to recovery. IV vitamin therapy in Gainesville, Texas, generally takes between 45 minutes and one hour. You should feel better in no time!
That's because nothing delivers treatment faster than IV therapy. You could drink water for hours before a significant amount makes it into your bloodstream when dehydration strikes. With IV therapy, a saline solution, along with any vitamins or medications, is delivered directly into your bloodstream. 
You also recover more quickly because there is no traveling on your part to receive treatment. When you're feeling low, driving or scheduling transportation to a medical facility for IV therapy is not something you want to do. Instead, our experienced nurses or healthcare providers visit you in the comfort of your own home or another space of your choosing.
IV therapy can help alleviate the symptoms associated with!
How Much Does Mobile IV Therapy Cost in Gainesville, Texas? 
In Gainesville, our pricing packages make IV therapy very affordable. Costs for IV treatments range in price, with additional costs for add-on items and customized packages. We can help you find the best mobile IV therapy in Gainesville based on your needs.

As an example, our best-selling Myers' Cocktail, includes a blend of vitamins and antioxidants. Whether you are fatigued, hungover, dehydrated or just not feeling well, our team can recommend the right add-ins for your condition. Did you have a little too much fun recently? Our top package, The Rodeo, is designed for those feeling the consequences of an excessively good time.
How to Book a Mobile IV in Gainesville Texas
Schedule online to book an appointment for Mobile IV therapy in Gainesville. Your IV is entirely customizable, with add-ins that can be applied at the time of the appointment. Just call or text 214-470-2008.Locations we serveinclude the greater Dallas, Fort Worth, Houston, Austin, and San Antonio areas. Schedule an appointment today!