Taking control of your health has become increasingly important in today's modern world. With the availability of so many supplements and medicines, it can be difficult to know what to choose, though. One of the best changes to happen to healthcare in the recent past is mobile IV therapy, which has become more common in Texas and the rest of the United States. Now you can enjoy the immense benefits of IV treatment from the comfort of your house, hotel room, or office. Wherever you are, Lone Star IV Medics can bring safe, effective mobile IV therapy in Fredericksburg to you.
Uses of IV Therapy
Near Fredericksburg, TX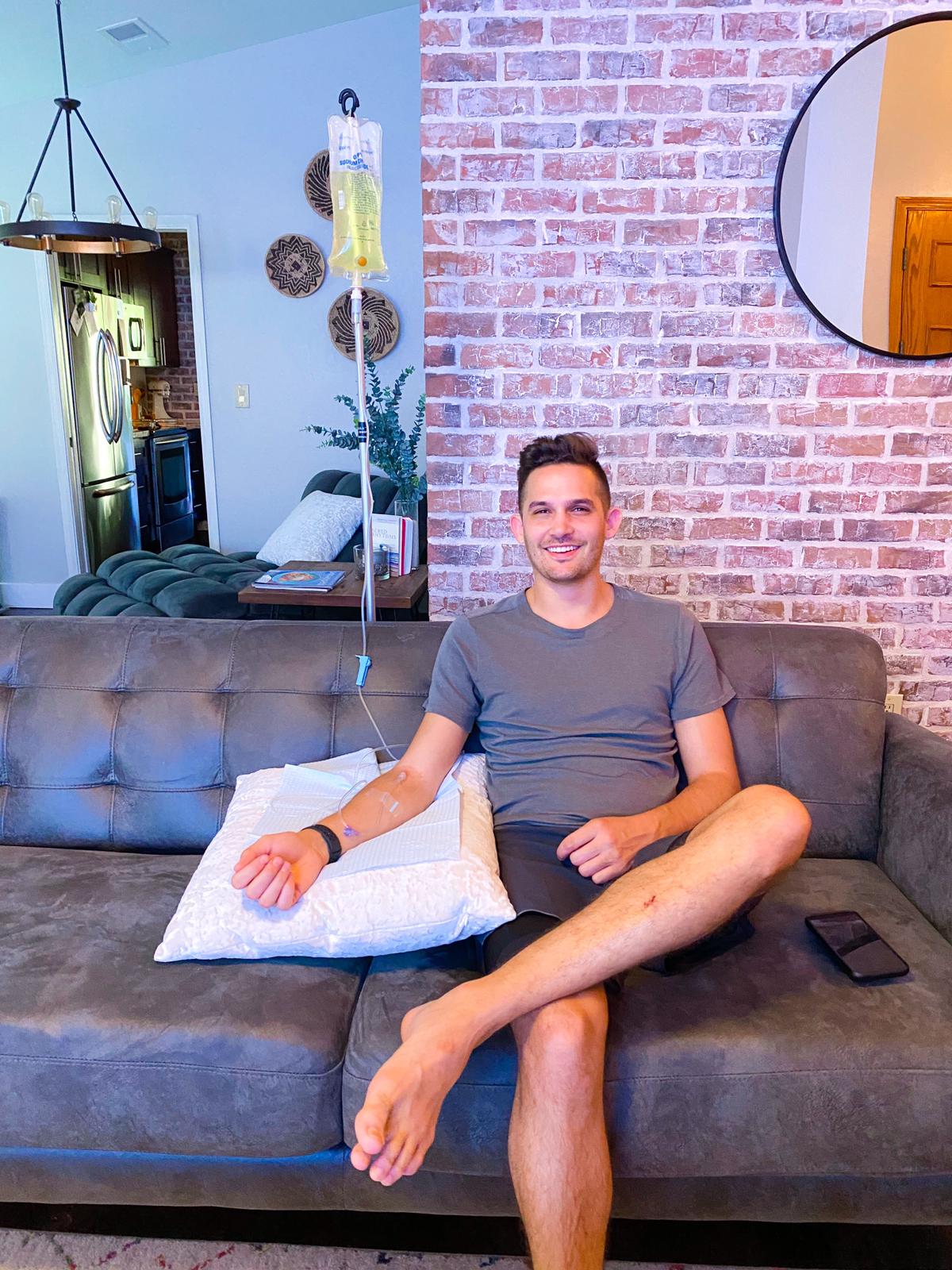 One of the main benefits of IV therapy is the fast relief it offers. An IV drip bypasses your body's digestive process, allowing any vitamins, minerals, or medication to move straight into your bloodstream. This allows your body to feel the benefits of the therapy almost immediately, giving you quick relief from your symptoms as your body experiences rapid rehydration from the IV solution.
So what symptoms can IV treatment help address? Lone Star IV Medics customers have found that mobile IV therapy in Fredericksburg has helped them beat hangovers, lessen severe headaches, and even recover faster from influenza and seasonal colds. We can include many types of vitamins and nutrients as part of our IV treatment, as well as popular medications such as Pepcid and Toradol.
Come find out why mobile IV therapy in Fredericksburg is better than spending hours sitting in a waiting room at the doctor's office. Lone Star IV Medics works around your busy life to provide you with effective IV treatment. Plus, a therapy session takes approximately 45-60 minutes, allowing you the benefit of quick relief while giving you plenty of time to tackle your busy day.
IV therapy can help alleviate the symptoms associated with!
How Much Does Mobile IV Therapy Cost in Fredericksburg, TX?
Lone Star IV Medics offers IV therapy in Fredericksburg for all income levels. Our IV packages come in a range of prices. Plus, every IV treatment comes with personalization add in options.
Even our best-selling IV packages are affordable. People love the Myers' Cocktail, which includes ingredients such as vitamin C and B12, zinc, magnesium, and glutathione and more. We also have the Ultimate Myers' Cocktail, which offers you higher concentrations of vitamin C and glutathione.
Additionally, we offer a long list of add-in ingredients available. 
Add In Vitamins:
Magnesium
Vitamin C
Vitamin B Complex
Zinc
B12
Biotin
L Carnitine
Amino Acid Blend
Vitamin D
Lipo Plus
Add In Medications: 
Benadryl (diphenhydramine)
Zofran (ondansetron)
Reglan (metoclopramide)
Toradol (ketorolac)
Pepcid (famotidine)
How to Book a Mobile IV Therapy in Fredericksburg, TX?
Lone Star IV Medics offers the best IV therapy in Fredericksburg and many other locations around Texas. There's nothing more satisfying than taking care of your health without having to leave the comfort of your house, hotel room, or office. Plus, it's easy to make an appointment with our online scheduler or by giving us a quick phone call. We can't wait to hear from you and get your treatment started!