Ready to take your health seriously? Give mobile IV therapy in Flour Bluff a try. Lone Star IV Medics provides safe, effective IV therapy for our customers in Texas. Whether you're looking to recover from negative symptoms from the cold or the flu or just looking for a regular immune boost, we have a solution for you. Our medical staff members are discreet and professional, working around your schedule to provide you with IV therapy at an affordable price.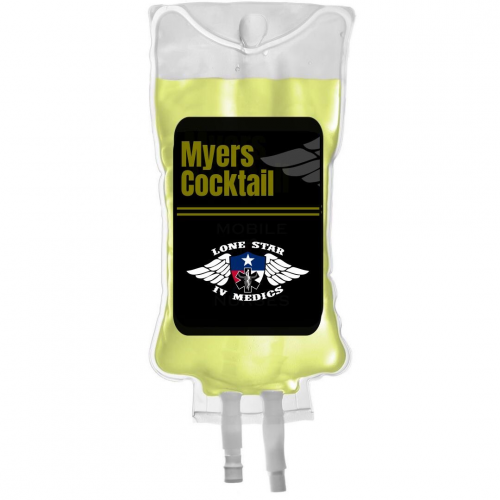 MYERS' COCKTAIL - $ 195
Our best-selling IV drip in Flour Bluff, TX is the Myers' Cocktail IV. The Myers' Cocktail is one of the most famous IV therapy packages in the world for one reason: It helps people feel better by alleviating symptoms of numerous ailments.
Uses of IV Therapy
Near Flour Bluff, TX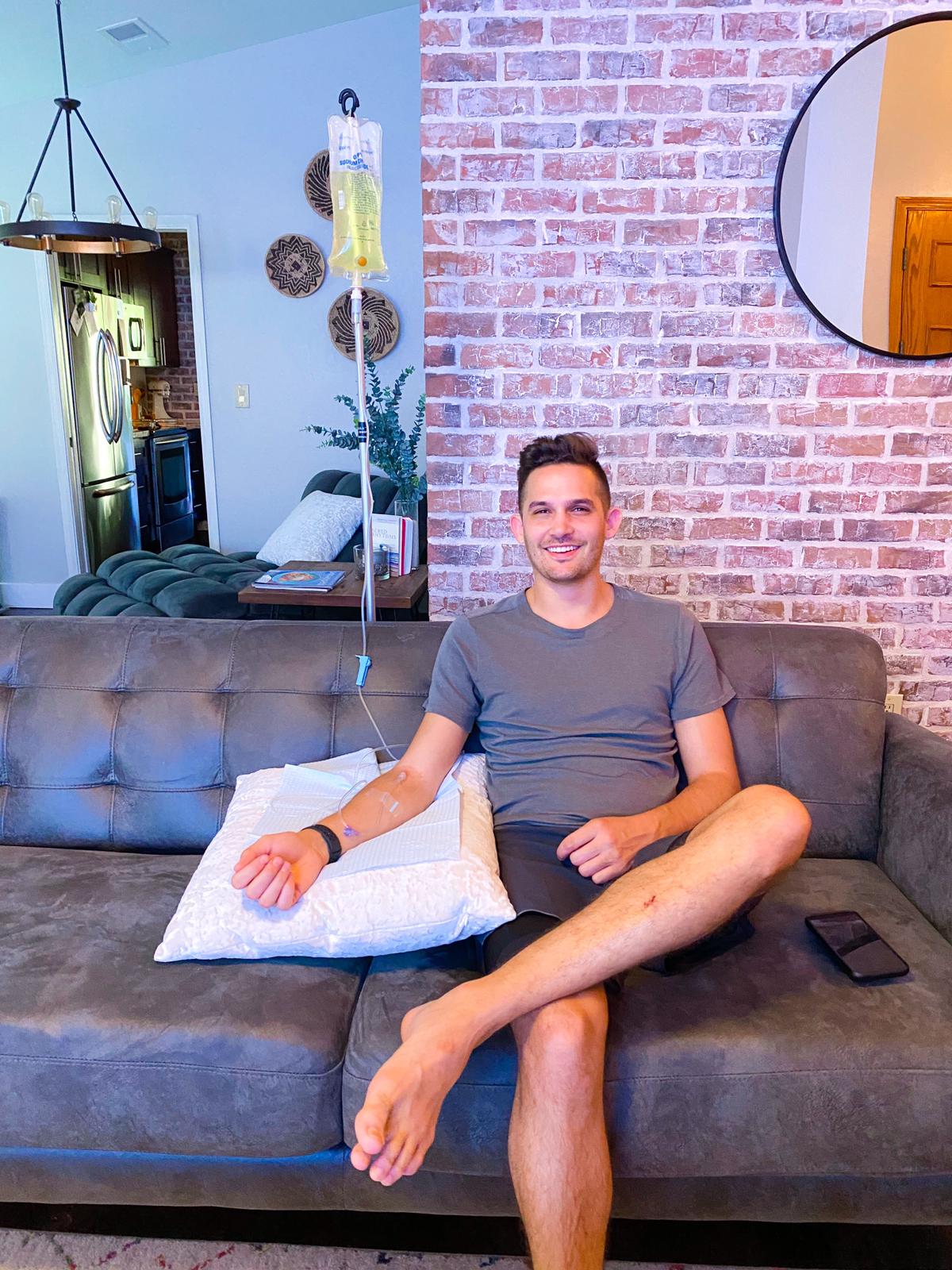 IV therapy provides you with a quick solution for your symptoms. When an urgent care visit just won't cut it, why not get IV therapy that can be delivered straight to your location? We can administer IV therapy at your home, hotel room, or even at work. All you have to do is sit back and relax as the IV fluid moves through your body, replenishing your cells and helping you recover faster. 
We've helped countless customers with mobile IV therapy in Flour Bluff, allowing them access to high-quality vitamin infusions without all the fuss and stress of visiting a clinic or a hospital. As soon as you schedule an appointment with our team, we will help you assess your health needs and recommend the perfect IV cocktail for you, matching vitamins and minerals with the symptoms they help to remedy.
Plus, with IV therapy, you typically feel the effects much faster than with typical supplements or medication. Since we are tapped directly into your bloodstream, we can help your body recover faster and more efficiently than with other types of treatment.
IV therapy can help alleviate the symptoms associated with!
How Much Does Mobile IV Therapy Cost in Flour Bluff, TX?
The cost of IV therapy in Flour Bluff depends on the IV package that you choose. Our IV therapy packages range in price to fit any budget. 
Another one of our most popular IV packages is the Myers' Cocktail. This IV solution comes with a number of essential vitamins and minerals for the human body, such as vitamin B12 and vitamin C and more. We also offer the Ultimate Myers' Cocktail, which offers higher doses of vitamin C and glutathione, a known antioxidant.
Our main add-in ingredients are:
B Complex 
B12 (Methylcobalamin)
Glutathione
Magnesium
Zinc
Vitamin C
Taurine
NAD+
We also offer the following medication add-ins:
Benadryl (diphenhydramine) 
Zofran (ondansetron)
Toradol (ketorolac)
Reglan (metoclopramide)
Pepcid (famotidine)
How to Book a Mobile IV Therapy in Flour Bluff, TX?
Booking mobile IV therapy or a vitamin infusion in Flour Bluff is easy. You can use our easy online schedulerto book an appointment or choose a time by giving us a quick phone call. Regardless, we make the process easy, making sure you're safe, comfortable, and happy as we administer your IV treatment quickly (about 45-60 minutes) so you are feeling great in no time.
Book Now!
Serving Flour Bluff & all suburbs!
Open 8AM-8PM, Daily