Lone Star IV Medics provides the best IV therapy in Denison. It's also convenient and fast—just 45-60 minutes per session.
Located just one mile south of the Texas/Oklahoma border, Denison is famed for its rich history and iconic residents. For instance, Denison is the birthplace of President Dwight D. Eisenhower. While in town, visit his birthplace or wave to Sully, a Denison resident famous for landing US Airways Flight 1549 safely in the Hudson River after a bird strike. Of course, Denison is also known for its fair party scene, thanks to the local student population studying at nearby Grayson and Austin College.

Need mobile IV therapy in Denison quickly? Call our friendly staff today to make an appointment today!
Uses of IV Therapy
Near Denison, TX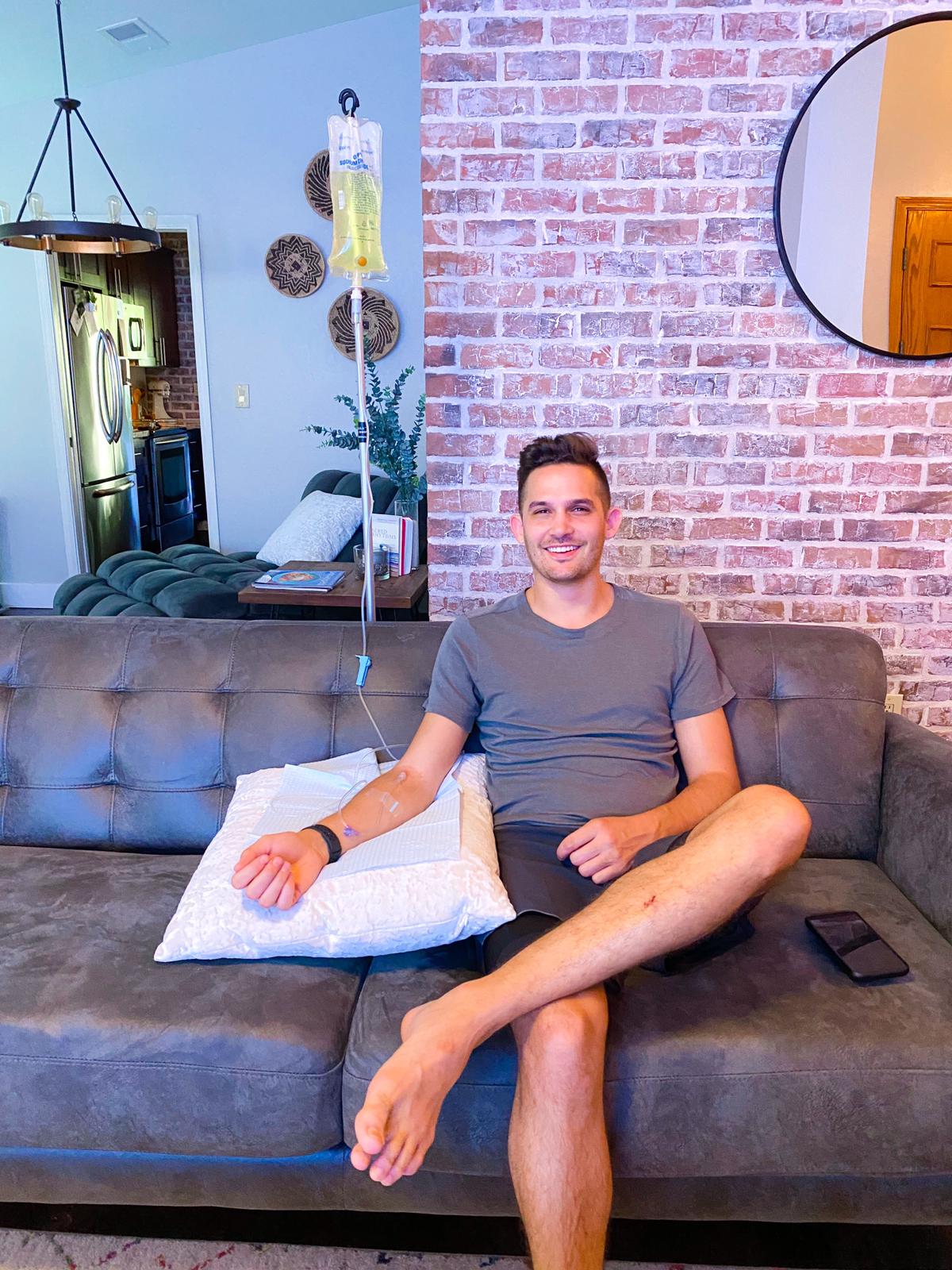 Have too much fun at RedRock Saloon or a Denison kegger? Rather than receive hydration through IV therapy at an outpatient facility, our team of experienced IV professional healthcare providers comes to your home (or a dorm), place of business, or specified location to provide IV treatments. In most cases, we arrive within one hour of your call during regular business hours. Our team has decades of IV experience!
We have the consulting guidance and expertise of a doctorally prepared pharmacist (Pharm.D.), naturopathic doctor (N.D.) and medical direction provided by a board-certified physician (M.D. or D.O.).
If you have any of the following conditions, IV therapy can offer relief:
IV therapy can help alleviate the symptoms associated with!
How Much Does Mobile IV Therapy Cost in Denison, TX?
Our pricing packages make mobile IV therapy in Denison very affordable! You can start with our Purely Saline IV package or our Rodeo package, which can restore your inner cowboy when you've just had too much fun! It's great for hangovers and related cyclic vomiting syndrome. We'll get your back on your horse after a long ride-or-die evening!
All packages come with custom add-ins of vitamins and medications for an additional fee. IV vitamin infusion in Denison boosts energy and makes you feel like yourself again.
Our most popular hydration package, the Myers' Cocktail, features six high-impact vitamins, minerals, and antioxidants. Our premium package, the ultimate Myers' Cocktail, including 5000 mg of Vitamin C and glutathione, can knock out the toughest hangover or flu symptoms.
Athletes benefit from our Performance Plus pre-or-post workout package. The formulation includes saline, Vitamin B complex, B12, Taurine, and NAD+. You can raise your performance level to a height you didn't think possible!
How to Book a Mobile IV in Denison, TX
Schedule online to book Mobile IV therapy in Denison, Texas. No credit card is required, and you are not charged until your mobile IV therapy in Denison is complete. It's that easy! Here are the locations we serve throughout the great state of Texas. Book an appointment now.