Are you planning a tasting tour of Decatur's many amazing wineries or a hiking trip at Lyndon B. Johnson National Grassland? Make sure you feel your best and recover quickly from your excursions with the help of IV therapy in Decatur.
Intravenous or IV therapy is a health trend growing in popularity. IVs provide a powerful, vitamin-infused solution directly into your bloodstream. Athletes, influencers, and high-performers in every sector are using IV therapy to feel their best. Now you can, too, with mobile IV therapy in Decatur.
Recover fast with IV Therapy
Near Decatur, TX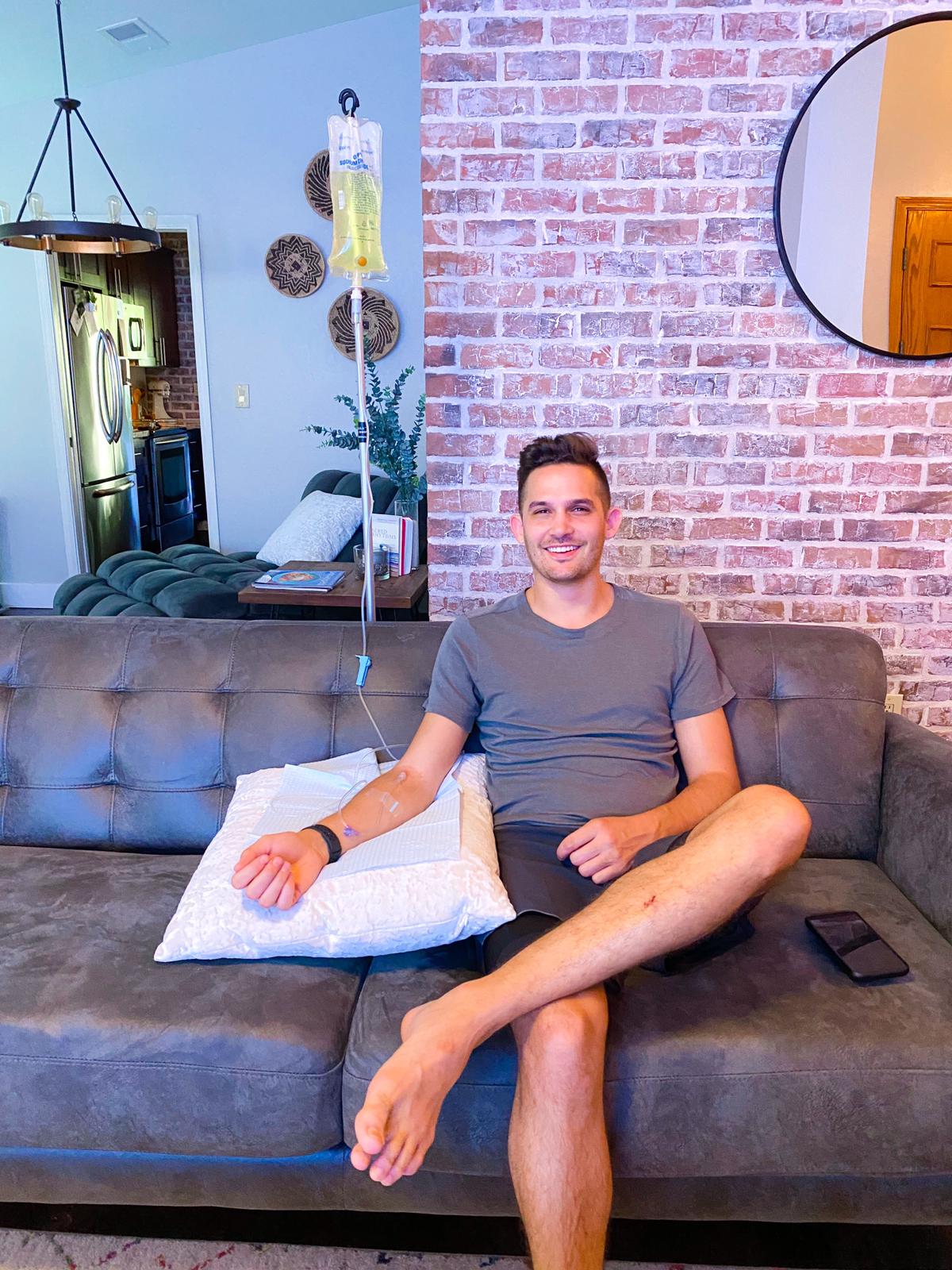 IV therapy is designed to help you rehydrate, re-energize, and rebound so that you can make the most out of life. If you're feeling fatigued or need to get back on your feet after a hangover, an IV vitamin therapy in Decatur is a great idea. IV therapy is also a good choice if you need to get over an illness or simply want to fortify your immune health. 
At Lone Star Medics, our team of certified healthcare providers can arrive at your home, office, hotel, or other location and provide you with IV therapy in comfort and privacy. We offer a range of IV treatments geared toward everything from athletic performance or illness recovery, anxiety, hangovers, and more.
If you have any of the following conditions, IV therapy can offer relief:
IV therapy can help alleviate the symptoms associated with!
How Much Does Mobile IV Therapy in Decatur Cost?
You want to feel your best, but you also want to afford all your great finds at the Farm and Flea. Fortunately, you don't have to choose between your health and snagging a great new home decoration. At Lone Star IV Medics, we make our vitamin infusions in Decatur as affordable as possible.
Start with our Bronze Package, or, if you need more of a boost after a long day of swimming and boating at Lake Bridgeport, try our Myers' Cocktail. This vitamin IV provides a great balance of vitamins and hydrating saline. 
You can also create your own IV vitamin therapy in Decatur by adding ingredients based on your health goals and budget. Take a look at all our pricing packages.
How to Book a Mobile IV in Decatur
It's easy to schedule an IV appointment and invest in your health. Just click the link in our menu to schedule an appointment online. In many cases, a certified medical professional can arrive at your location within an hour of your request. We know you don't want to wait for help when you're feeling low. That's why we always try to provide IV therapy in Decatur for our customers as soon as possible. You can also schedule appointments in advance. This can be a helpful option when planning for an athletic competition, travel, or an upcoming celebration. 
Are you ready to find out what all the talk about IV therapy is all about? Schedule online today. 
Only visiting Decatur? Take a look at all the locations we serve in Texas.