Bowie is known for the area's love of the rodeo and cowboy spirit, but even the toughest cowboys and cowgirls still need to protect their health. That's where IV therapy comes in.

In case you're new to the trend, IV treatments are growing in popularity — it's a safe way to get powerful vitamins, minerals, and medications directly into your bloodstream, where they can be the most effective. So if you need to re-energize after a long day in the Texas sun or recover from a recent illness, consider mobile IV therapy in Bowie with Lone Star IV Medics.
Uses of IV Therapy
Near Bowie, TX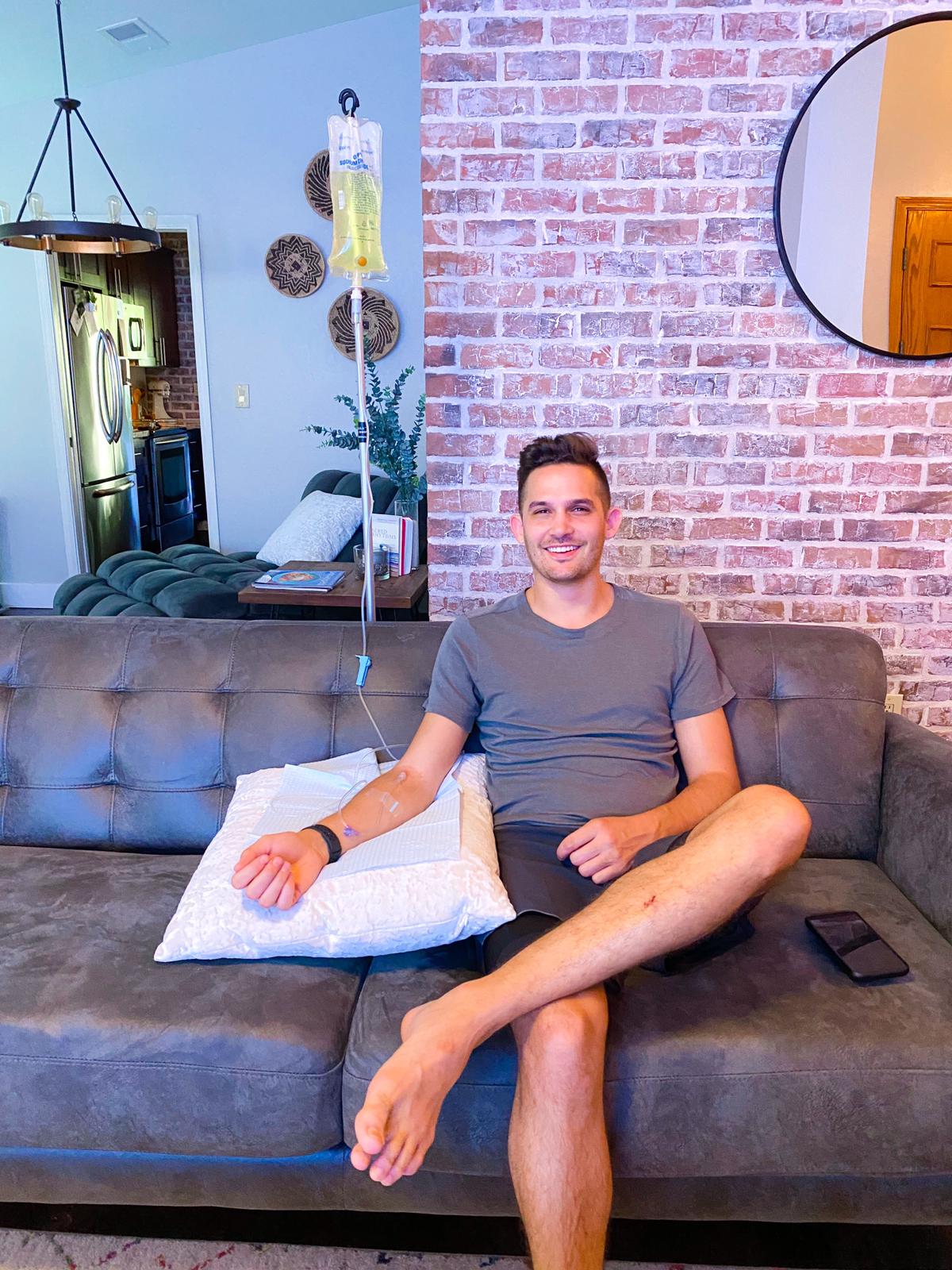 There are so many reasons you should try IV vitamin therapy in Bowie, TX. First, IV therapy can be more effective than taking vitamins or pills. Because the IV drip goes right into your bloodstream (rather than through your digestive tract), you'll get the most benefit from the ingredients in the IV.
A vitamin infusion in Bowie can also help alleviate a wide range of symptoms. Every IV includes a large dose of saline containing salts and water to help you rehydrate fast. If you've been sweating in the Texas heat, are getting over an illness, or have recently completed an athletic event, a vitamin infusion can get you back up and on your horse in no time.
Many of our clients also choose to receive IV therapy as part of their regular health routine. 
IV therapy can help alleviate the symptoms associated with!
How Much Does Mobile IV Therapy in Bowie Cost?
Everyone wants to feel better faster, but some treatments can be too expensive. At Lone Star IV Medics, our mission is to provide the best quality IV treatment at an affordable price.
Our Purely Saline package starts at $100, and our vitamin infusions in Bowie start at $125 with our Bronze Level IV. These options are perfect for those on a budget or who want to try IV therapy for the first time. We also offer numerous IV add-ins (starting at $25/piece) of vitamins and medications that can be infused in IVs to suit your symptoms. Looking for something more powerful? Our Myers' Cocktail is a crowd favorite. At $195, this cocktail includes a great blend of vitamins and minerals.
Not sure which IV vitamin therapy in Bowie, TX, is right for you? We can help. We offer a wide selection of different cocktails, many geared for specific health challenges or wellness outcomes. Our team includes knowledgeable healthcare providers who can make a recommendation based on your symptoms, requested health outcomes, and budget. 
Take a look at all our pricing packages.
Additionally, we offer a long list of add-in ingredients available starting at $25: 
Vitamins:
Magnesium
Vitamin C
Vitamin B Complex
Zinc
B12
Biotin
L Carnitine
Amino Acid Blend
Vitamin D
Lipo Plus
Glutathione
Medications: 
Benadryl (diphenhydramine)
Zofran (ondansetron)
Reglan (metoclopramide)
Toradol (ketorolac)
Pepcid (famotidine)
How to Book Mobile IV Therapy in Bowie, TX
We want to make it as simple and convenient as possible for you to receive IV therapy in Bowie. That's why we send our healthcare providers to you at your home, office, hotel, or other location. No one wants to travel to a clinic or wait in a doctor's office when they're feeling lousy.
We also make it incredibly convenient to book your treatment online. You can schedule your treatment in advance or request an appointment as soon as possible. In many cases, a provider can arrive at your location within an hour of your booking. 
Ready to try IV vitamin therapy in Bowie, TX, for yourself? Schedule online today. Not in Bowie? Don't worry. We have IV treatment teams throughout Texas. Take a look at all the locations we serve.