Lone Star IV Medics provides the best IV therapy in Bandera. Mobile IV therapy is very convenient and fast! Call our friendly staff today to make an appointment! 
Bandera, Texas, isn't just the Cowboy Capital of the Lone Star State. This Texas Hill Country town calls itself the Cowboy Capital of the World! People travel to Bandera from across the country to experience cowboy life on one of the area's many dude ranches. 
Cowboying, or cowgirling, is tough work. After riding a horse long distances, rounding up cattle, or doing one of the 101 things necessary every day to keep a ranch going, you might end up feeling tired or lacking energy. A vitamin infusion in Bandera can get you back in the saddle again quickly!
Recover fast with IV Therapy
Near Bandera, TX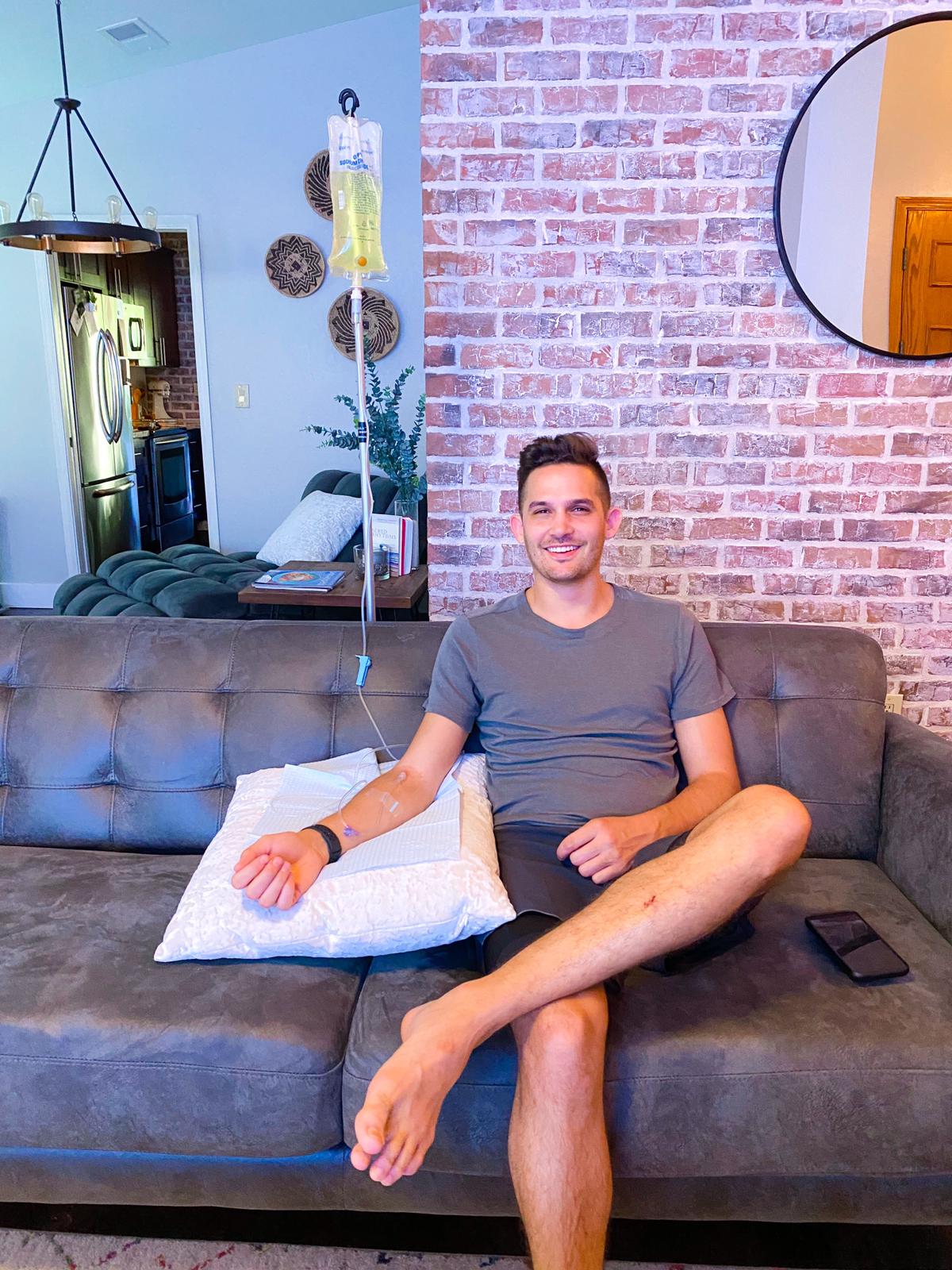 At Lone Star IV Medics, our team consists of 100+ healthcare providers who are experts in mobile IV therapy. We have the consulting guidance and expertise of a doctorly prepared pharmacist (Pharm.D.), naturopathic doctor (N.D.), and medical direction provided by a board-certified physician (M.D. or D.O.).
If you're nursing a hangover, battling a cold or flu, or just feeling "blah," IV treatments can make you feel better faster. IV therapy is the fastest way to get fluids, vitamins, and medications, as the solution goes directly into your bloodstream. If you drank a lot of fluids or took vitamins or medication orally, you'd wait a lot longer to feel better. That's because anything consumed orally must pass through the gastrointestinal tract first, and that takes time. With IV therapy in Bandera, TX, the results are virtually immediate. 
If you have any of the following conditions, IV therapy can offer relief:
IV therapy can help alleviate the symptoms associated with!
How Much Does Mobile IV Therapy Cost in Bandera, TX?
Our pricing packages run from $100 for our simple saline package to $395 for our Rodeo package, and customers have plenty of choices in between. Our best-selling hydration package, the Myers' cocktail, features six of our highest-impact vitamins, minerals, and antioxidants, along with hydration, for $195. The Myers' Cocktail helps those dealing with flu, fatigue, hangovers, chronic conditions, and more. 
Choose IV vitamin therapy in Bandera or add-on specific vitamins starting at $25 each. 
Did you have a little too much fun while cowboying? That's when you need The Rodeo. It's designed for those who need rapid rehydration from a hangover, food poisoning, cyclic vomiting, and similar situations. The goal is getting you back on your horse again after your long rodeo weekend!
How to Book a Mobile IV in Bandera, TX
To book a mobile IV in Bandera, TX, just schedule online or text or call us to arrange a visit from a Lone Star IV Medic professional at your home, place of business, hotel, or even dude ranch! In most cases, our nurses or healthcare providers arrive within an hour of your scheduling the appointment. When we say feel better faster, we really mean it!
Here are the locations we serve. If your location isn't listed, contact us and we will do our best to schedule an appointment for you.