Do you have a weekend of boating planned at Lake Ray Roberts? Are your friends waiting for you at World Famous Moms? Is the annual Peanut Festival circled on your calendar? You can't afford to feel exhausted or under the weather in Aubrey. There's just too much to see and do. If you want to regain your energy and focus, try IV therapy in Aubrey.
IV therapy is taking the country by storm, and you can try it yourself right in the "Horse Capital of Texas." Intravenous or IV therapy delivers a saline solution filled with vitamins and minerals directly into your bloodstream for optimal absorption. Mobile IV therapy in Aubrey is a great way to start feeling like your old self and getting back to your interests and hobbies.
Recover fast with IV Therapy
Near Aubrey, TX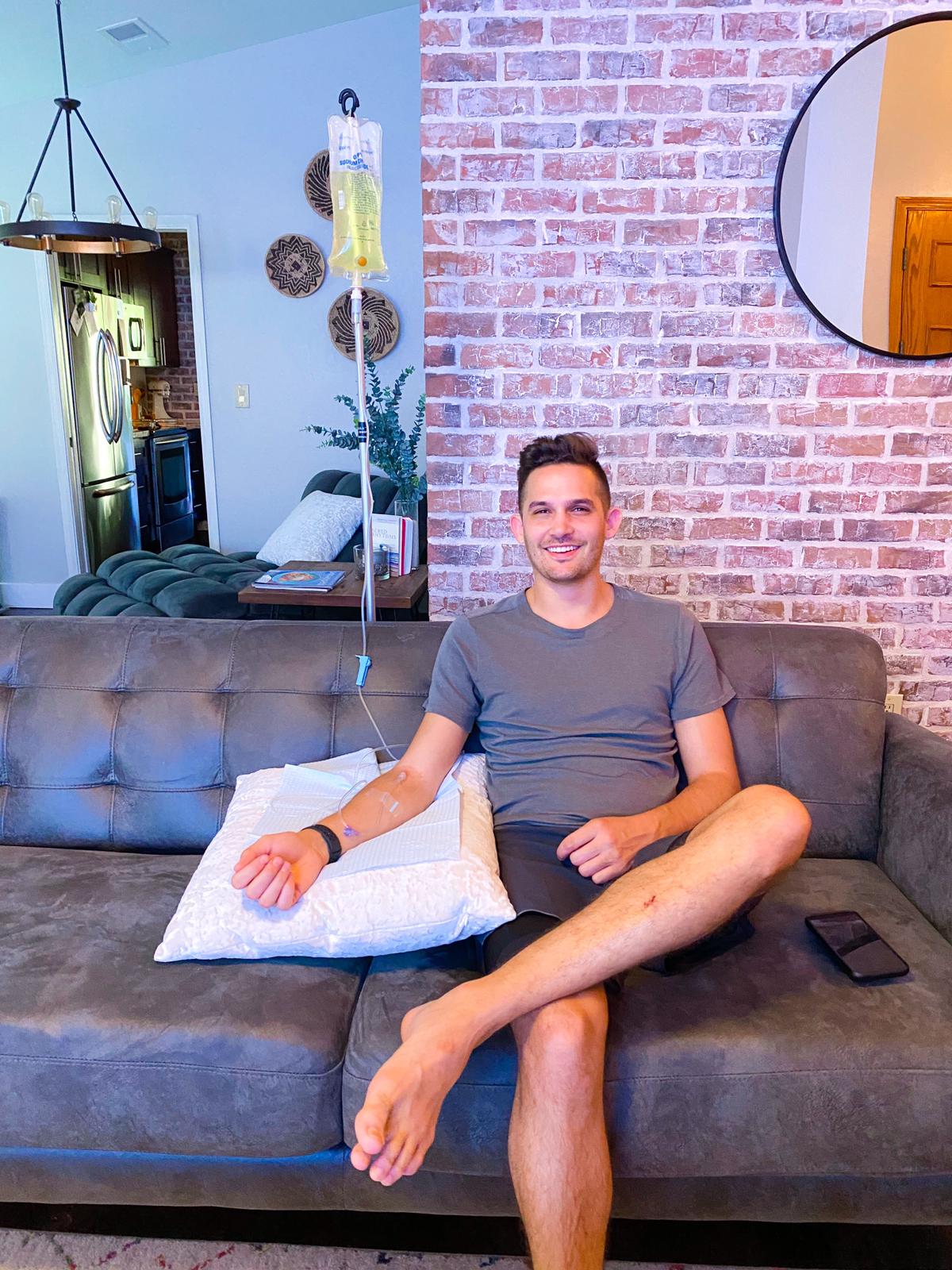 Residents of Aubrey love living an active lifestyle, whether that means strolling down Main Street with friends, taking in Music at the Park, or spending the day hiking at Lake Lewisville. IV vitamin therapy in Aubrey, TX, can help you feel your best. IV therapy can help with:
At Lone Star IV Medics, we offer a range of different IV packages. The right IV formula for you will depend on your symptoms and health goals. Did you need a hangover cure after wine tasting? Or are you looking to rehydrate after a day on the lake? An IV infusion in Aubrey can be a great solution.
Lone Star IV Medics is your go-to for IV therapy in Aubrey. Our team of healthcare providers can arrive at your home, office, or hotel room to administer your IV in the privacy and comfort of your chosen location. 
How Much Does Mobile IV Therapy in Aubrey Cost?
Is it going to cost you an arm and a leg if you want to try IV vitamin therapy in Aubrey, TX? Not if you choose Lone Star IV Medics. We pride ourselves on making our IV treatments affordable. If you're on a budget, try our Bronze Package for just $125. If you want a higher level of vitamins and minerals, our Myers' Cocktail is a crowd favorite at $195. We also offer premium IVs like our Rodeo cocktail that will let you "unleash your inner cowboy" for $395.
You can also choose to personalize your vitamin infusion in Aubrey by adding ingredients to address specific symptoms or desired health results. Take a look at our pricing packages to find the right IV cocktail for you.
How to Book Mobile IV Therapy in Aubrey
The day's a-wastin', and if you want to get back on your feet, it's time to schedule IV vitamin therapy in Aubrey, TX. It's easy. Just click "Schedule Online" in our menu. Our team is standing by and ready to serve. In many cases, a healthcare provider can be at your home within an hour of you scheduling an appointment.
So what are you waiting for? Schedule online now and invest in your health. 
Not from Aubrey? We have teams throughout Texas providing IV therapy. See all the locations we serve.