Like most of the cities throughout south Texas, Hondo can get hot. When the thermometer approaches triple digits, it's easy for anyone to feel sluggish and foggy, which is why it's so important to stay hydrated. 
At Lone Star IV Medics, we want to help people all over Texas feel their best, no matter the weather outside. We offer mobile IV therapy in Hondo and many other cities, so there's always a team nearby ready to come to you. With our innovative IV rehydration treatments, you'll get all the fluids, vitamins, minerals, and electrolytes you need to be healthy and hydrated. Best of all, our infusions put these essential nutrients directly into your bloodstream, so you can start feeling the benefits almost instantly. 
Applications of IV Rehydration Therapy
Near Hondo, TX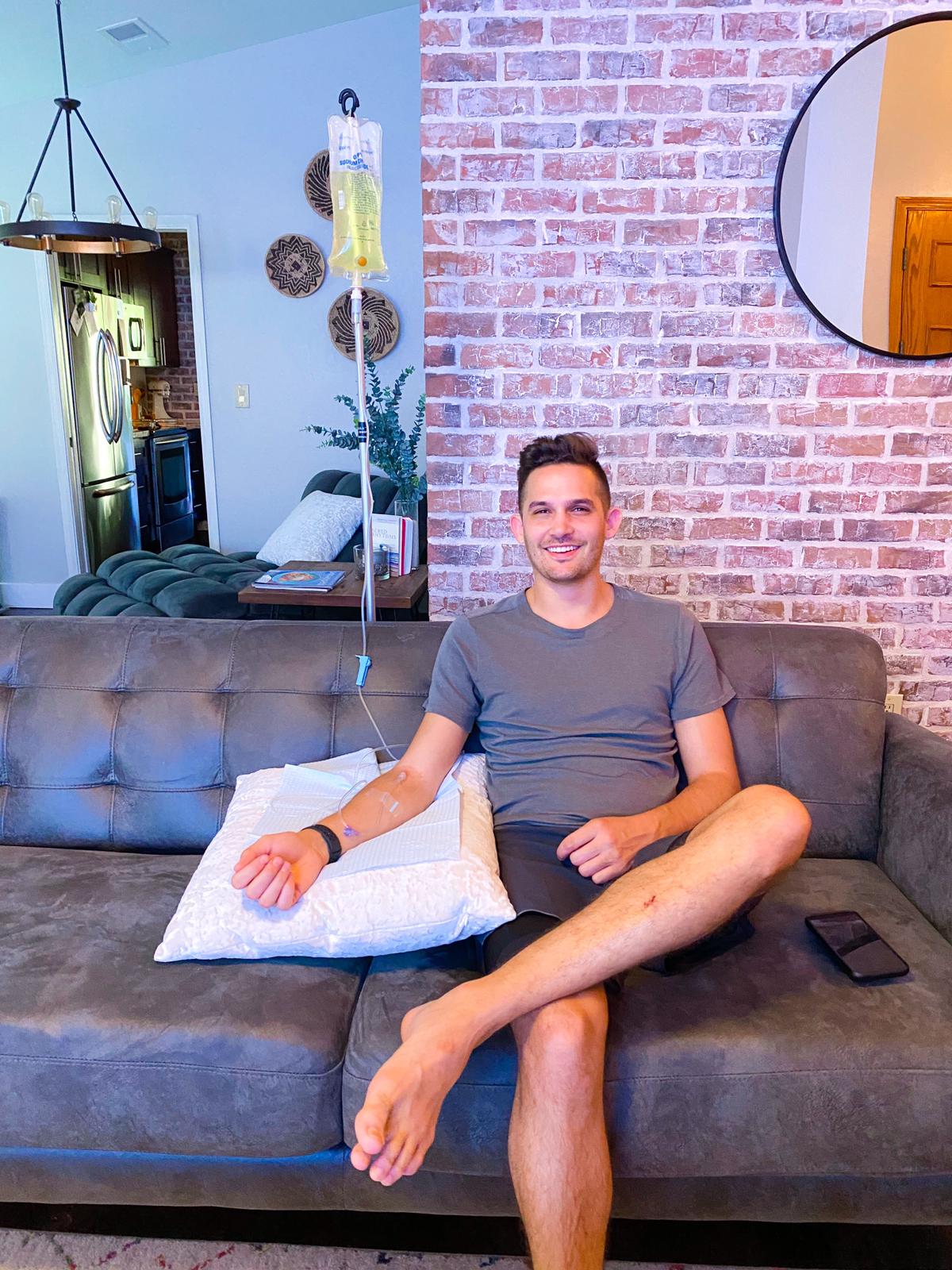 Our Hondo IV therapy patients love using rehydration therapy as part of their wellness routine. IV treatment can help you manage symptoms of a variety of conditions. We've had customers use IV therapy to treat morning sickness during pregnancy, chronic migraines, the common cold, or even hangovers after a wild weekend.
You can also use mobile IV therapy to give yourself an all-natural energy boost. This is a great option if you're preparing for any strenuous activity like a marathon or feeling exhausted from a long day at work. With help from Lone Star IV Medics, you'll be feeling energized and ready to go in no time. 
How does it work? When you make an appointment for mobile IV therapy in Hondo, our team of professionals will come to your home (or office, hotel, or anywhere you choose). They'll assess your current condition and help you find the right IV solution for your health needs. Then, they'll administer the IV and monitor you throughout the process, which typically takes 30-45 minutes. All you have to do is sit back, relax, and get ready to feel great!
Lone Star IV Medics has earned a reputation for excellence thanks to our team of healthcare providers. They perform all of our infusions with a commitment to outstanding patient care, and their medical experience ensures the safest possible treatment. Our team also includes a doctorally prepared pharmacist (Pharm.D.) and naturopathic doctor (N.D.) offering consulting guidance and a board-certified physician (M.D. or D.O.) overseeing medical direction. If you're interested in professional IV drip therapy in Texas, fill out our contact form and set up your first appointment today.
IV therapy can help alleviate the symptoms associated with!
How Much Does Mobile IV Therapy in Hondo, TX, Cost?
At Lone Star IV Medics, we believe that everyone should have quality healthcare, not just the people with deep pockets. We strive to offer our high-quality, hospital-grade IV bags at affordable prices, which range from $100 to $275. You can even create your own IV cocktail with our vitamin add-ons, which start at just $25 each. 
How to Book a Mobile IV in Hondo
Ready to experience the benefits of mobile IV therapy yourself? Give us a call or schedule your appointment online today. And don't forget to sign up for our VIP list — you'll get exclusive news about flash sales and more.
Book Now!
This is the 1st item
This is the 2nd item
Serving Hondo & all suburbs!
Open 8AM-8PM, 24/7 Service Typically Available