Taking care of your physical health is an important part of living a happy and successful life. After all, when you are your healthiest self, you look better, have more energy, and think more clearly!
But unfortunately, too many people simply don't have time to take care of themselves as they should. The hustle and bustle of modern life often keeps us from eating right, exercising, sleeping enough, or even staying hydrated. 
If that description sounds like you, don't worry: Lone Star IV Medics can help! Our team offers IV therapy in Highland Village that can help you rehydrate and replenish your body quickly and effectively. 
Applications of IV Rehydration Therapy
Near Highland Village, TX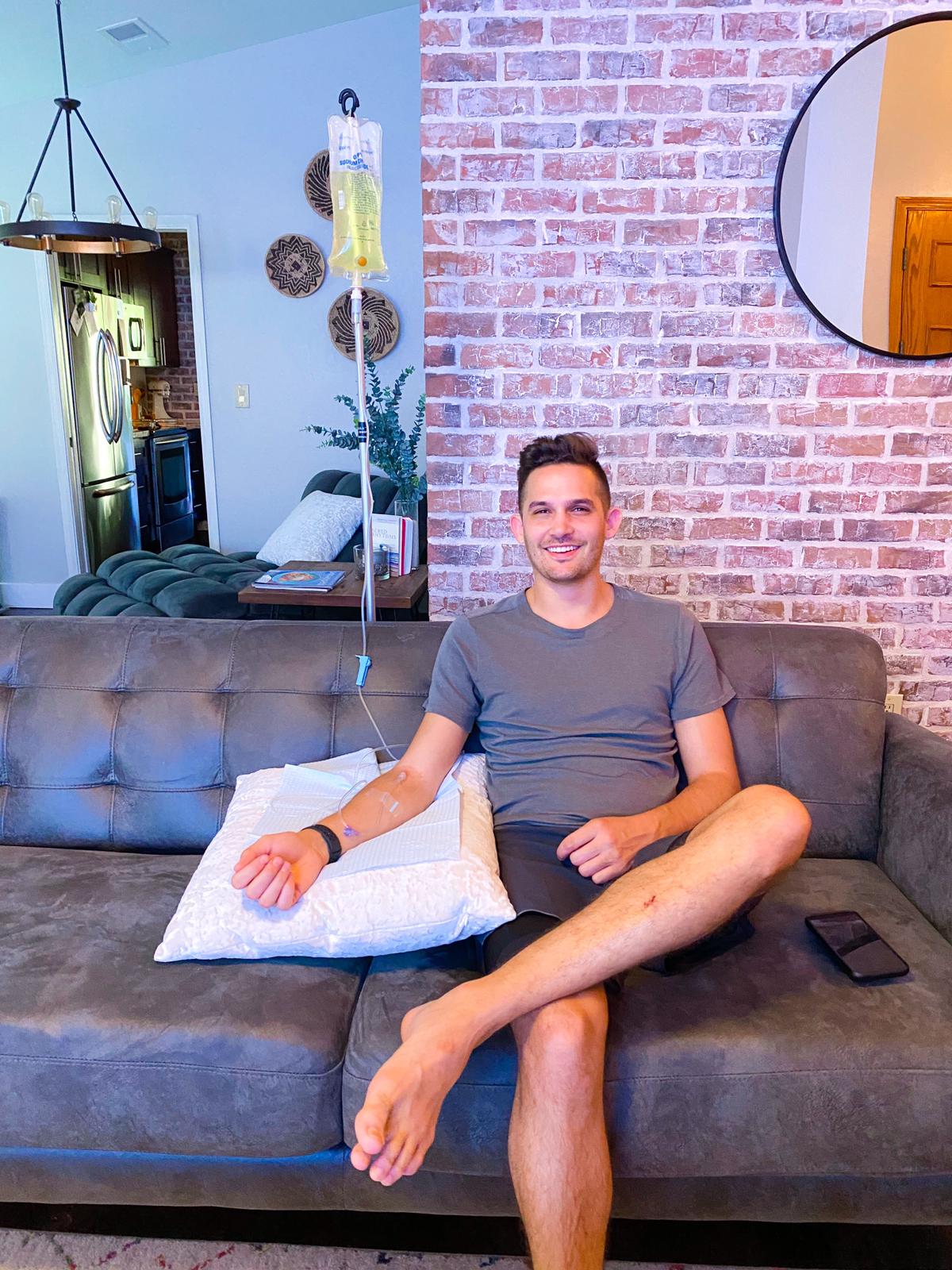 Recover Fast with IV Therapy in Highland Village, TX
Lone Star IV Medics is proud to be one of the most trusted providers of mobile IV therapy in Highland Village, as well as the other locations we serve around Texas. We are a group of experienced healthcare providers who are dedicated to helping our patients achieve optimal health through IV vitamin infusions.
Our patients have used IV treatments to manage symptoms related to many health conditions. Folks call us for fast hangover relief after a wild weekend. Moms-to-be use our services to calm their morning sickness. Even athletes incorporate our IVs into their recovery regimen. If you need fluids or vitamins in your system, we can help you get the stuff you need to feel and perform your best.
Best of all, Lone Star IV Medics provides the utmost convenience and customer service for all our IV vitamin therapy in Highland Village, Texas. When you make an appointment with us, we will send a team of medical professionals directly to your home, office, or hotel. After a thorough health assessment, we'll administer an IV chock-full of the vitamins, minerals, and fluids you need to support and improve your health — and all you have to do is sit back and relax!
IV therapy can help alleviate the symptoms associated with!
How Much Does Mobile IV Therapy Cost in Highland Village, TX?
We want everyone to enjoy the benefits of vitamin infusions in Highland Village — no matter what their budget may be. That's why Lone Star IV Medics offers a variety of pricing packages, which range from $125 to $395. We also offer several additional vitamins, minerals, and medications that you can add to any IV, starting at just $25 each.
All our infusions are made from medical-grade ingredients. Whether you opt for one of our pre-made vitamin cocktails or create your own custom blend, we can always help you fuel your body with high-quality essential vitamins that won't break the bank. 
How to Book a Mobile IV in Highland Village, TX
Lone Star ivy Medics wants to help you live your healthiest life, and IV therapy in Highland Village is a great way to take your health to the next level. Contact us to learn more about our services, or check out our schedule online to experience IV therapy for yourself. With our help, you can stay healthy no matter how busy life gets.
Book Now!
This is the 1st item
This is the 2nd item
Serving Highland Village & all suburbs!
Open 8AM-8PM, 24/7 Service Typically Available