Being healthy is all about giving your body what it needs. This means getting enough movement each day, resting when you need to, and fueling your body with the right vitamins and minerals to support your body's processes. 
But sometimes, you go through phases of life when staying healthy isn't easy. Maybe you're working on a stressful project at work, and so you're not sleeping enough or keeping up your healthy habits. Unfortunately, this can take a toll on your health, making you feel fatigued, nauseated, and generally unwell.
If you're feeling less than your best, don't worry. Lone Star IV Medics can help get you back on track! Our team offers IV therapy in Heath, and we can help you give your body the essentials it needs for excellent health.
Applications of IV Rehydration Therapy
Near Heath, TX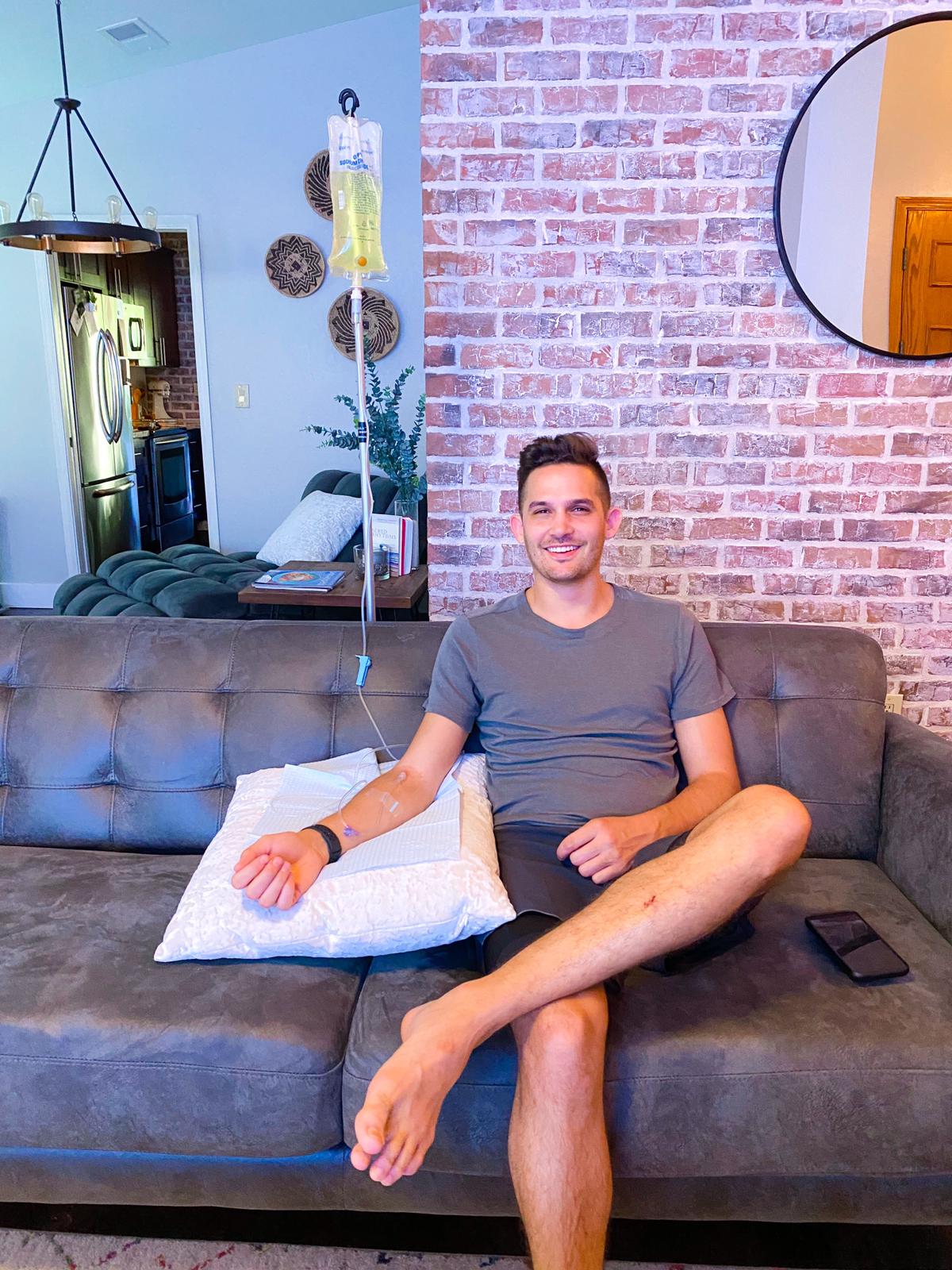 Recover Fast with IV Therapy in Heath, TX
Lone Star IV Medics is proud to be one of the best providers of IV vitamin therapy in Heath, TX, and the other locations we serve throughout the state. We are dedicated to helping our patients become their healthiest selves with our powerful IV treatments.
Each of our IVs includes medical-grade ingredients that can help replenish and rejuvenate your body quickly and effectively. If dehydration plays a role in your symptoms, our treatments can help enhance your health and give you some much-needed relief. This is why so many patients have used our vitamin infusions in Heath to manage hangovers, morning sickness, migraines, flu symptoms, and much more.
When you make an appointment for IV therapy in Heath, Lone Star IV Medics will send a team of healthcare providers right to your door (that's right, we come to you!). Our team will assess your health and give you an IV filled with everything you need to help you recover from your ailment. All you have to do is sit back and relax while the vitamins and fluids enter your bloodstream and improve your health!
IV therapy can help alleviate the symptoms associated with!
How Much Does Mobile IV Therapy Cost in Heath, TX?
Lone Star IV Medics offers a variety of pricing packages for our customers seeking mobile IV therapy in Heath. These IVs range from $125 to $395, and they all feature high-quality ingredients that can benefit your health.
Additionally, we also offer vitamin, mineral, and medication add-ins that you can use to give your IV a little extra "oomph." Add-ins like vitamin C start at just $25 each. All our options make it easy to find an IV treatment that benefits your body without breaking the bank.
How to Book a Mobile IV in Heath, TX
Your health is important, so make sure you're giving your body everything you need for optimal health. 
Contact Lone Star IV Medics today to learn more about IV therapy in Heath, and check out our schedule online to book an appointment. You're going to want to see the incredible benefits of this treatment for yourself!
Book Now!
This is the 1st item
This is the 2nd item
Serving Heath & all suburbs!
Open 8AM-8PM, 24/7 Service Typically Available