If you're paying a visit to Grapevine, TX, there's a good chance you're here to taste some of the city's local wine. This town has long been considered a must-see spot for wine lovers, thanks to the Mustang grapes native to the area. No visit to Grapevine is complete without a glass or two from one of the city's restaurants or wineries.
But of course, one glass of wine can quickly become a whole lot more — and you may find yourself nursing a hangover in the morning. When that happens, it's time to call Lone Star IV Medics! Our IV therapy in Grapevine can help you say goodbye to that red wine headache and a whole lot more.
Applications of IV Rehydration Therapy
Near Grapevine, TX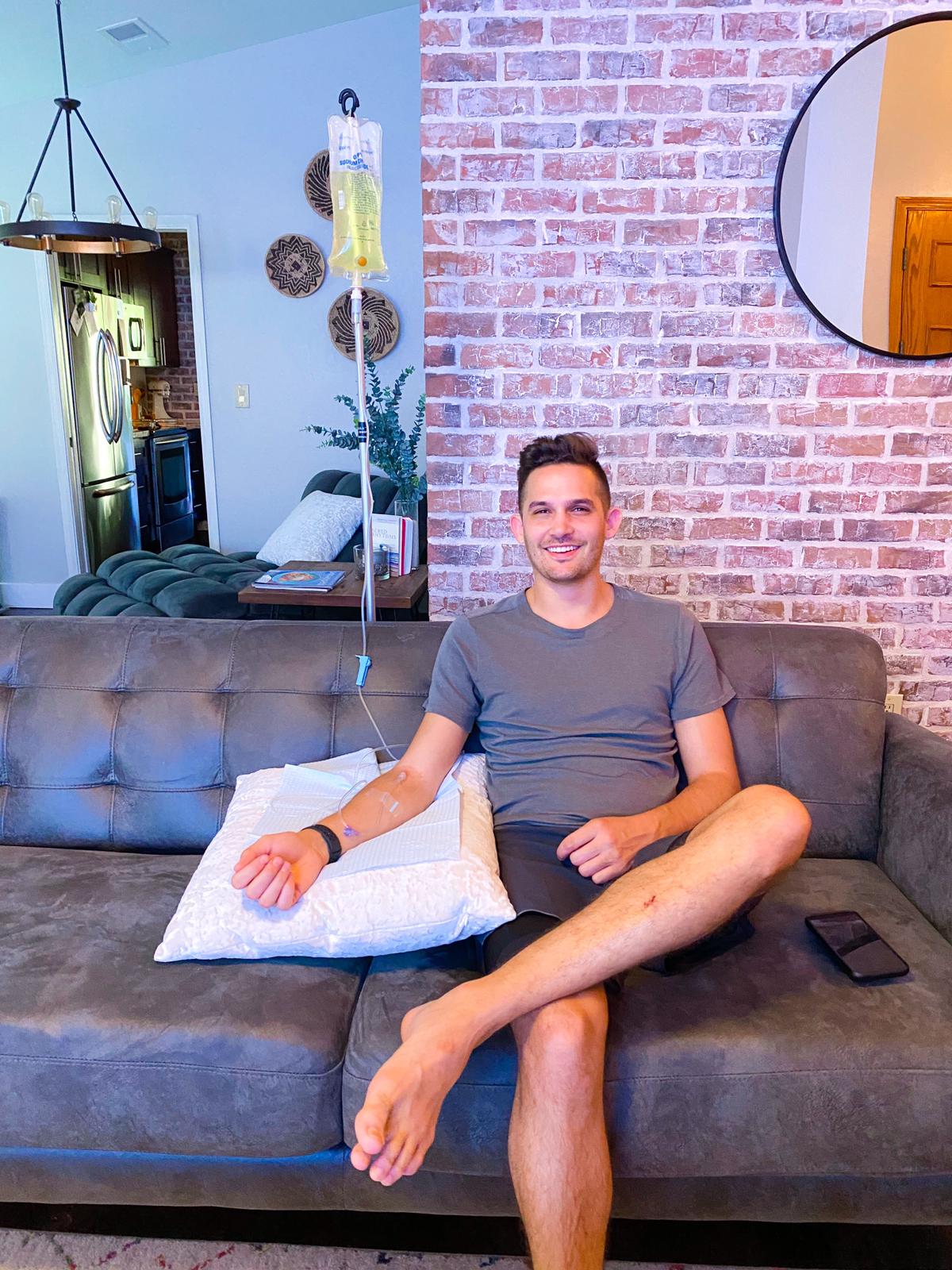 Recover Fast with IV Therapy in Grapevine, TX
Lone Star IV Medics is proud to be one of the best providers of mobile IV therapy in Grapevine, TX, and the other locations we serve. 
Our team features healthcare providers who want you to feel healthy and hydrated (no matter how wild things got last night). That's why we offer IV vitamin therapy in Grapevine, TX. Each IV is packed with the fluids, electrolytes, and minerals you need to target your worst hangover symptoms.
The process is simple: When you wake up feeling less than your best, give Lone Star IV Medics a call. We'll send a team of medical professionals to your house and set you up with an IV treatment designed to replenish your body and help you recover. A typical infusion only takes 30-45 minutes, and you don't even have to get off the couch!
Of course, IV therapy in Grapevine isn't just for folks with hangovers. We've also helped patients find relief from symptoms associated with morning sickness, migraines, muscle aches, and various other conditions. If dehydration or low vitamin levels are contributing to your condition, Lone Star IV Medics can help you feel better.
IV therapy can help alleviate the symptoms associated with!
How Much Does Mobile IV Therapy Cost in Grapevine, TX?
We believe that your health is one of the most important things you have, but that doesn't mean it needs to cost an arm and a leg. 
We want everyone to experience the benefits of IV therapy no matter what their budget may be. That's why we offer different pricing packages for our IV therapy in Grapevine, which range from $125 to $395.
What if you want to add something extra to your IV? We can do that, too! We offer several additional ingredients like vitamin C, magnesium, and even medications like Zofran (anti-nausea) or Pepcid (heartburn relief). You can add these to any IV treatment, starting at $25 each.
How to Book a Mobile IV in Grapevine, TX
Make sure your next visit to Grapevine, TX, is a fun (and hangover-free) experience! Contact Lone Star IV Medics to learn more about IV therapy, or check out our schedule online to book an appointment today. 
Book Now!
This is the 1st item
This is the 2nd item
Serving Grapevine & all suburbs!
Open 8AM-8PM, 24/7 Service Typically Available