The city of Forney (like most of Texas) has a reputation for being beautiful, sunny, and HOT. This gives you plenty of opportunities for outdoor fun, but it also increases your risk of dehydration.
What do you do when the heat starts getting to you? That's when it's time to call Lone Star IV Medics.
Our team specializes in IV therapy in Forney. Our treatments rehydrate your body and give you essential vitamins and minerals, so you can beat the heat and keep on feeling great. 
If dehydration is getting in the way of your good time, Lone Star IV Medics can help!
Applications of IV Rehydration Therapy
Near Forney, TX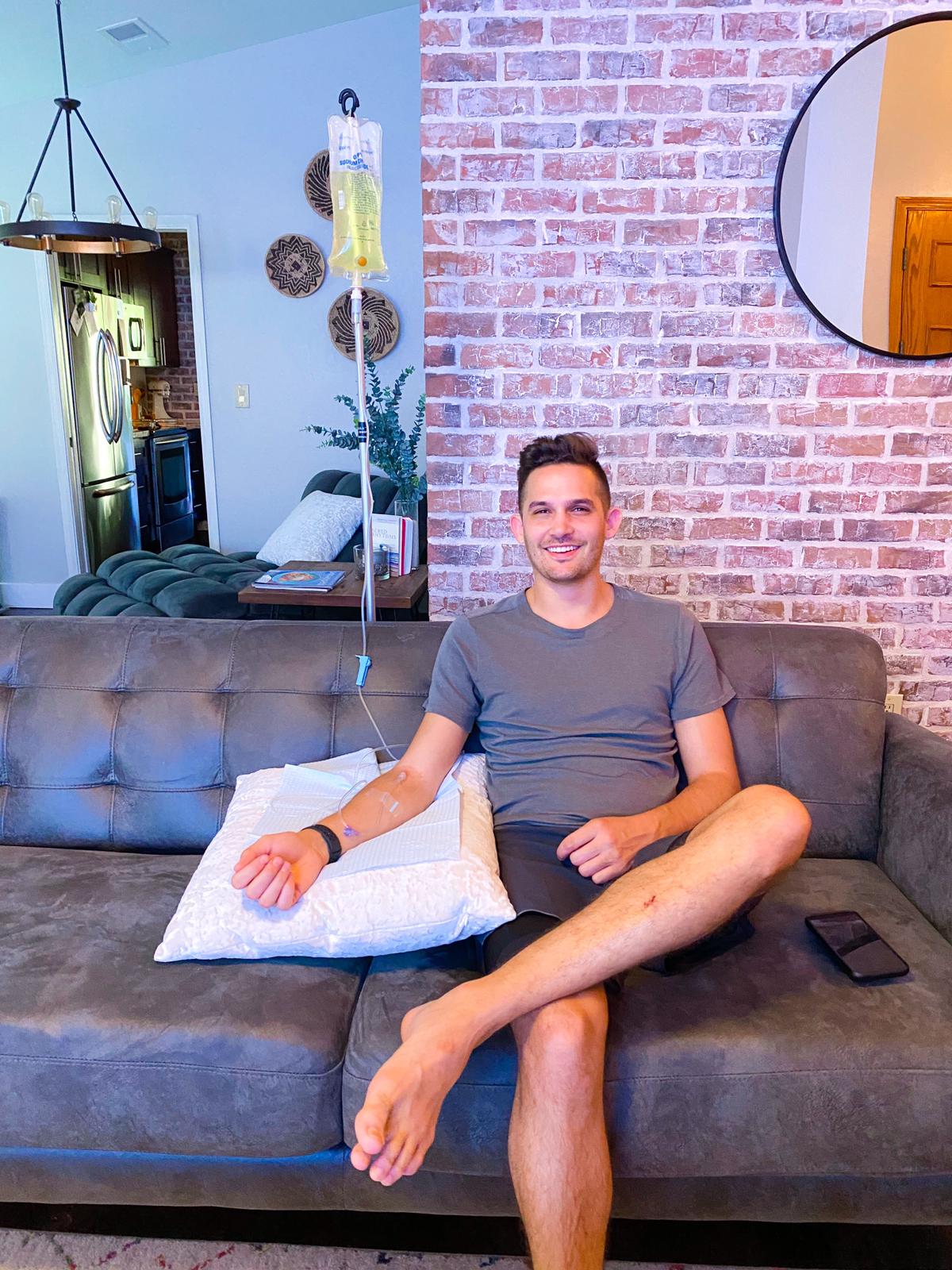 Recover Fast with IV Therapy in Forney, TX
Lone Star IV Medics is proud to be a leading provider of mobile IV therapy in Forney and the other locations we serve around Texas. We are a group of experienced healthcare providers who care deeply about our patients' health — and we know that dehydration and low vitamin levels contribute to many uncomfortable symptoms. That's why we offer high-quality, medical-grade vitamin infusions in Forney that can quickly replenish your system and help enhance your health.
And best of all, you can get IV vitamin therapy in Forney, TX, without even leaving your home! Our team brings infusions directly to your door, so you can get the same top-quality treatment you'd find in a hospital from the comfort of your living room.
Patients use our IV treatments in Forney to manage symptoms related to a wide range of health conditions. Some use IVs to rehydrate quickly after a long day outdoors or a strenuous workout, while others receive IV therapy to support their immune health during cold and flu season. Some even use infusions to get fast relief from their hangovers! No matter what has you feeling less than your best, Lone Star IV Medics can help you recover. 
IV therapy can help alleviate the symptoms associated with!
How Much Does Mobile IV Therapy Cost in Forney, TX?
Lone Star IV Medics offers several pricing packages for our patients in Forney. These packages range in price depending on the vitamins, minerals, and medications included in each blend. We also offer vitamin add-ins, so you can customize your infusion to better suit your health needs.
Of course, no matter which IV treatment you choose, you can be confident that all our vitamin infusions in Forney are made with top-quality ingredients that offer tremendous health benefits. No matter what your budget may be, you can always expect the best from our IV therapy services!
How to Book a Mobile IV in Forney, TX
This year, don't let the Texas heat bring you down — call Lone Star IV Medics and rehydrate right away! We have teams ready to come to your home, office, or hotel so you can experience the benefits of IV therapy in Forney.
To learn more about our services, please feel free to contact our team. Or, if you'd like to make an appointment, check out our schedule online today!
Book Now!
Serving Forney & all suburbs!
Open 8AM-8PM, Daily