Feeling tired or under the weather? Lone Star IV Medics is here to help. We offer mobile IV therapy in Fate, TX, that will have you feeling good as new in no time!
Applications of IV Rehydration Therapy
Near Fate, TX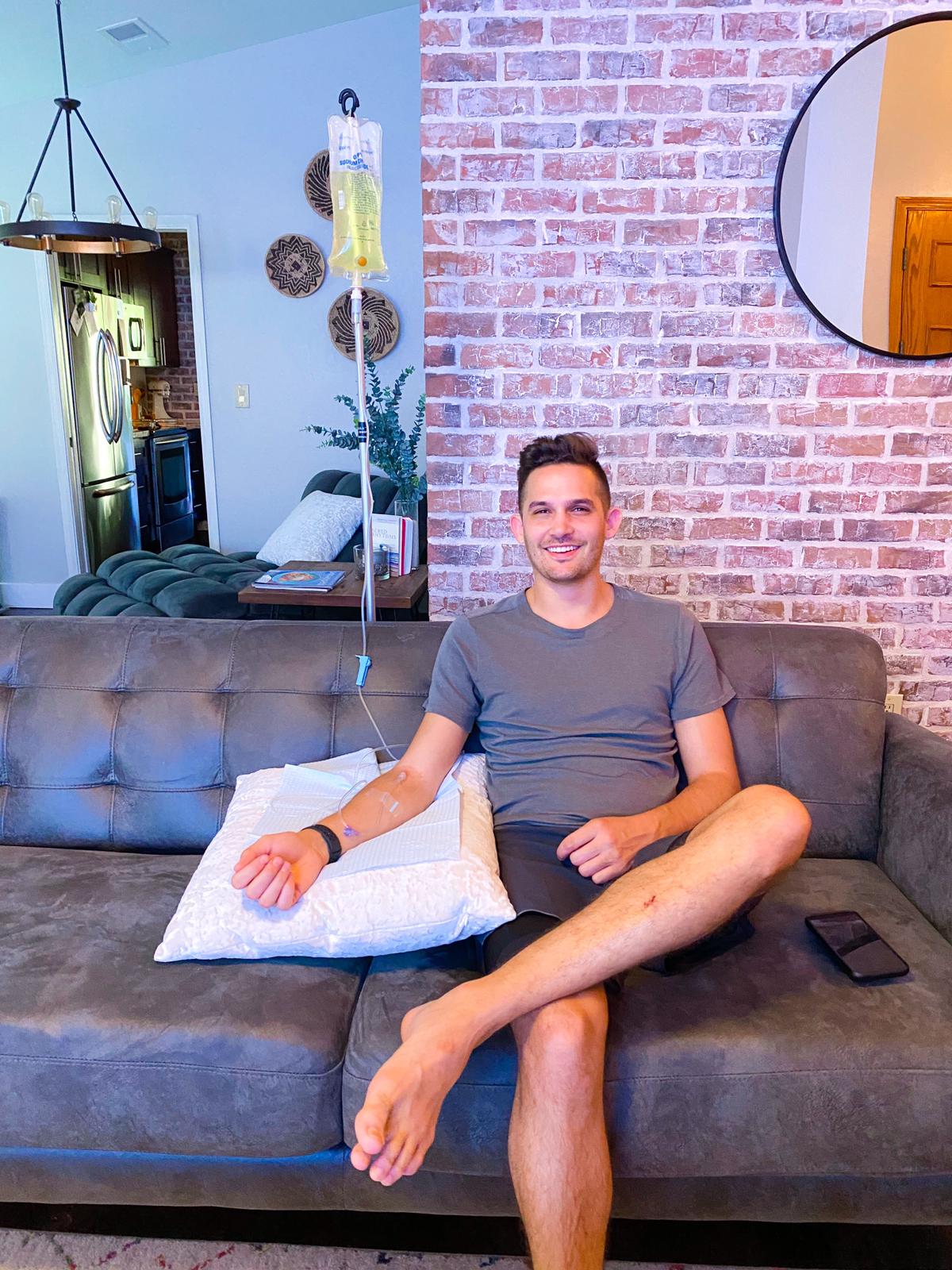 Here in Fate, our IV therapy patients have discovered that rehydration infusions can help manage a variety of conditions. Symptoms related to migraines, food poisoning, hangovers, and muscle fatigue vanish in under an hour with the help of our IV therapy.
How does it work? Lone Star IV Medics sends a team of healthcare providers to your home or office. They'll conduct a quick health assessment, help you choose the right infusion for your condition, and administer the IV. All you have to do is wait 30-45 minutes for those fluids, vitamins, minerals, and electrolytes to reach your system and do their thing.
Lone Star IV Medics has earned a reputation for excellence thanks to our team of healthcare providers. They perform all of our infusions with a commitment to outstanding patient care, and their medical experience ensures the safest possible treatment. Our team also includes a doctorally prepared pharmacist (Pharm.D.) and naturopathic doctor (N.D.) offering consulting guidance and a board-certified physician (M.D. or D.O.) overseeing medical direction. Book an appointment with Lone Star IV Medics to experience the benefits of IV therapy.
IV therapy can help alleviate the symptoms associated with!
How Much Does Mobile IV Therapy in Fate, TX, Cost?
Our IV rehydration packages start at $110, with additional add-ons starting at $25 each. These prices allow you to get the benefits of high-quality IV infusions without breaking the bank.
How to Book a Mobile IV in Fate
Contact Lone Star IV Medics today to schedule your appointment for mobile IV therapy in Fate or any of our other convenient locations. While you're at it, sign up for our VIP list to get exclusive offers, news about flash sales, and more.
Book Now!
This is the 1st item
This is the 2nd item
Serving Fate & all suburbs!
Open 8AM-8PM, 24/7 Service Typically Available