Here in Texas, folks like to enjoy the outdoors and get lots of fresh air and exercise. But it also means the afternoon sun can leave them feeling sleepy and sluggish before too long. 
If you find yourself hitting a wall after a day in the sun, there's a good chance that dehydration is to blame. A lack of fluids can zap your energy and leave you feeling foggy, tired, and simply out of sorts.
So, how do you avoid that worn-out feeling? By staying hydrated with Lone Star IV Medics! 
Our team specializes in IV therapy in Fairview and the many other locations we serve throughout Texas. All our infusions give you the fluids your body needs to feel awake and energized, plus a powerful blend of vitamins and minerals that helps you become your healthiest self. 
Applications of IV Rehydration Therapy
Near Fairview, TX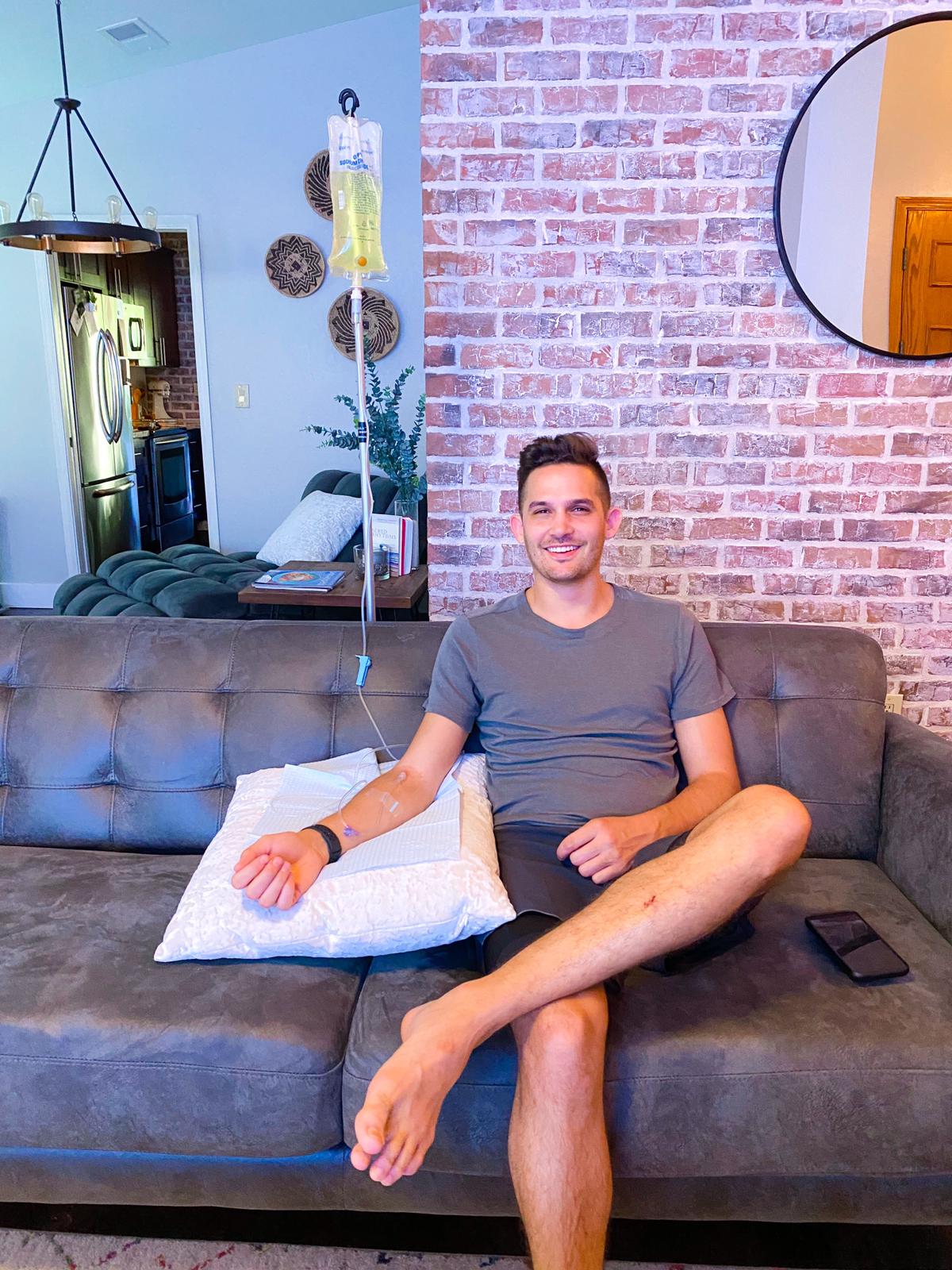 Recover Fast with IV Therapy in Fairview, TX
Your body is up to 60% water, which is why hydration is a major key to great health. The IV treatments from Lone Star IV Medics flood your cells with high-quality, hospital-grade fluids, electrolytes, vitamins, and more, giving your body everything it needs to help you succeed and achieve peak performance.
Our patients use vitamin infusions in Fairview to maintain their health and manage symptoms associated with several different conditions. If you're feeling ill, an IV with vitamin C and zinc can help support your immune system to fight off a cold or the flu. If you're stressed or anxious, an infusion with minerals like magnesium or NAD+ can help promote a calm state of mind. IV therapy can even help treat symptoms associated with migraines, morning sickness, hangovers, and much more. 
And best of all, Lone Star IV Medics offers mobile IV therapy in Fairview. We will send a member of our team of healthcare providers directly to your house, office, or hotel. This skilled professional will assess your health, administer your IV, and monitor you throughout the infusion (which typically takes 30-45 minutes). 
IV therapy can help alleviate the symptoms associated with!
How Much Does Mobile IV Therapy Cost in Fairview, TX?
Lone Star IV Medics offer several pricing packages for our IV vitamin therapy in Fairview, TX.
We also offer a variety of vitamin add-ins. You can add vitamins to one of our pre-made cocktails or add them to a bag of saline for a customized IV that meets your unique health needs. But no matter what you need, Lone Star IV Medics can always help you get IV therapy in Fairview that improves your health and fits in your budget.
How to Book a Mobile IV in Fairview, TX
If you want to see what mobile IV therapy in Fairview can do for you, visit Lone Star IV Medics to schedule online and book an appointment. We'll head straight to your door, so you can get back on your feet and out in that Texas sunshine! 
Book Now!
Serving Fairview & all suburbs!
Open 8AM-8PM, Daily