Feeling run down lately? Fatigued? Nauseated? Achy? If so, chances are, you might be dehydrated. Our bodies are mostly water, and when we don't get enough fluids, we wind up feeling less than our best.
So, what can you do when dehydration leaves you feeling "blah"? Get fast relief with Lone Star IV Medics. We offer IV rehydration therapy in Colleyville, TX, (as well as many other convenient locations), and can help you get the fluids you need for optimum health and wellness.
Applications of IV Rehydration Therapy
Near Colleyville, TX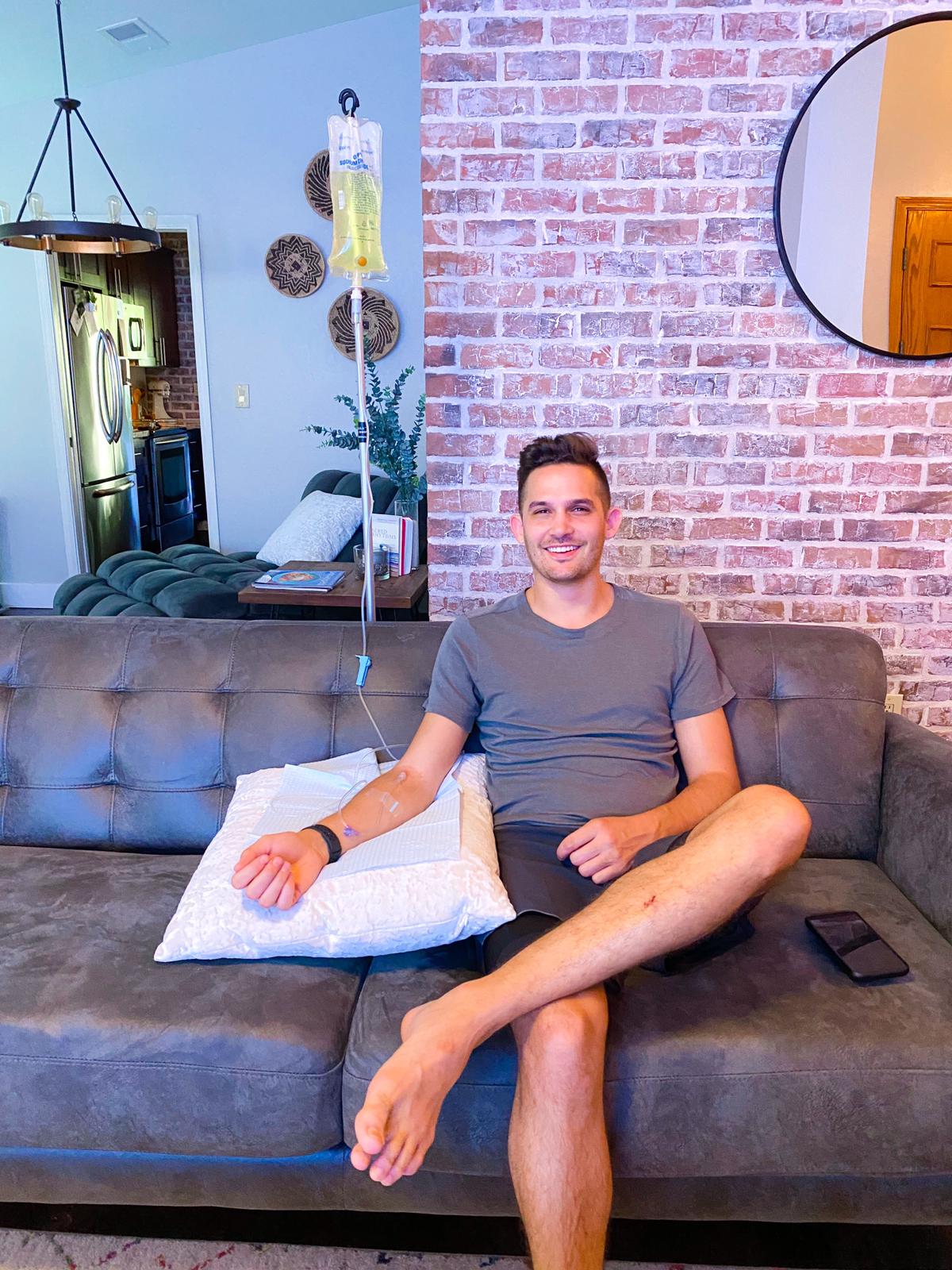 Our Colleyville IV therapy patients love using rehydration therapy as part of their wellness routine. This unique and innovative treatment delivers vitamins, minerals, and electrolytes directly into your bloodstream, so you can manage uncomfortable symptoms from many health conditions almost instantly.
Which conditions benefit from IV therapy? Almost any condition where dehydration is a factor! Our patients have used mobile IV therapy in Colleyville to help manage symptoms from the flu, morning sickness, hangovers, and a lot more. 
Some patients even use our infusions when they're perfectly well. IV rehydration can help athletes recover after a strenuous workout, and it can give you an all-natural energy boost before any big athletic event.
When you schedule mobile IV therapy in Colleyville, Lone Star IV Medics will send a team of healthcare providers to your house (or any other location you choose). We'll assess your health to determine your specific health needs, then administer an IV with all the minerals that will help you feel your best. Within 30-45 minutes, you should be ready to take on the world.
Lone Star IV Medics has earned a reputation for excellence thanks to our team of healthcare providers. They perform all of our infusions with a commitment to outstanding patient care, and their medical experience ensures the safest possible treatment. Our team also includes a doctorally prepared pharmacist (Pharm.D.) and naturopathic doctor (N.D.) offering consulting guidance and a board-certified physician (M.D. or D.O.) overseeing medical direction. Book an appointment with Lone Star IV Medics to experience the benefits of IV therapy.
IV therapy can help alleviate the symptoms associated with!
How Much Does Mobile IV Therapy in Colleyville, TX, Cost?
Health and wellness are important for everyone — not just the people with thick wallets and money to burn. That's why Lone Star IV Medics strives to provide hospital-grade, high-quality IV infusions at affordable prices.
Our IV cocktails start as low as $110, giving you the fluids and nutrients you need. You can even add in additional supplements or medications, starting at $25.
How to Book a Mobile IV in Colleyville
If you want to see how rehydration can benefit your health, we're ready with IV therapy right here in Colleyville. Contact Lone Star IV Medics today to schedule your appointment, and don't forget to sign up for our VIP list to get exclusive offers and news about flash sales.
Book Now!
This is the 1st item
This is the 2nd item
Serving Colleyville & all suburbs!
Open 8AM-8PM, 24/7 Service Typically Available