Have you been feeling under the weather lately? Or maybe just run down and fatigued? If that's the case, dehydration might be the culprit behind those "blah" feelings.
At Lone Star IV Medics, we fight dehydration with our innovative IV therapy. We offer mobile IV therapy in College Station and other locations around the state, helping Texans feel healthier one infusion at a time.
Whether you're coming down with a cold, recovering from a tough workout, or dealing with morning sickness in your first trimester, we can help you quickly find relief. Trust us — once you try IV rehydration, you'll want to make it a regular part of your wellness routine.
Applications of IV Rehydration Therapy
Near College Station, TX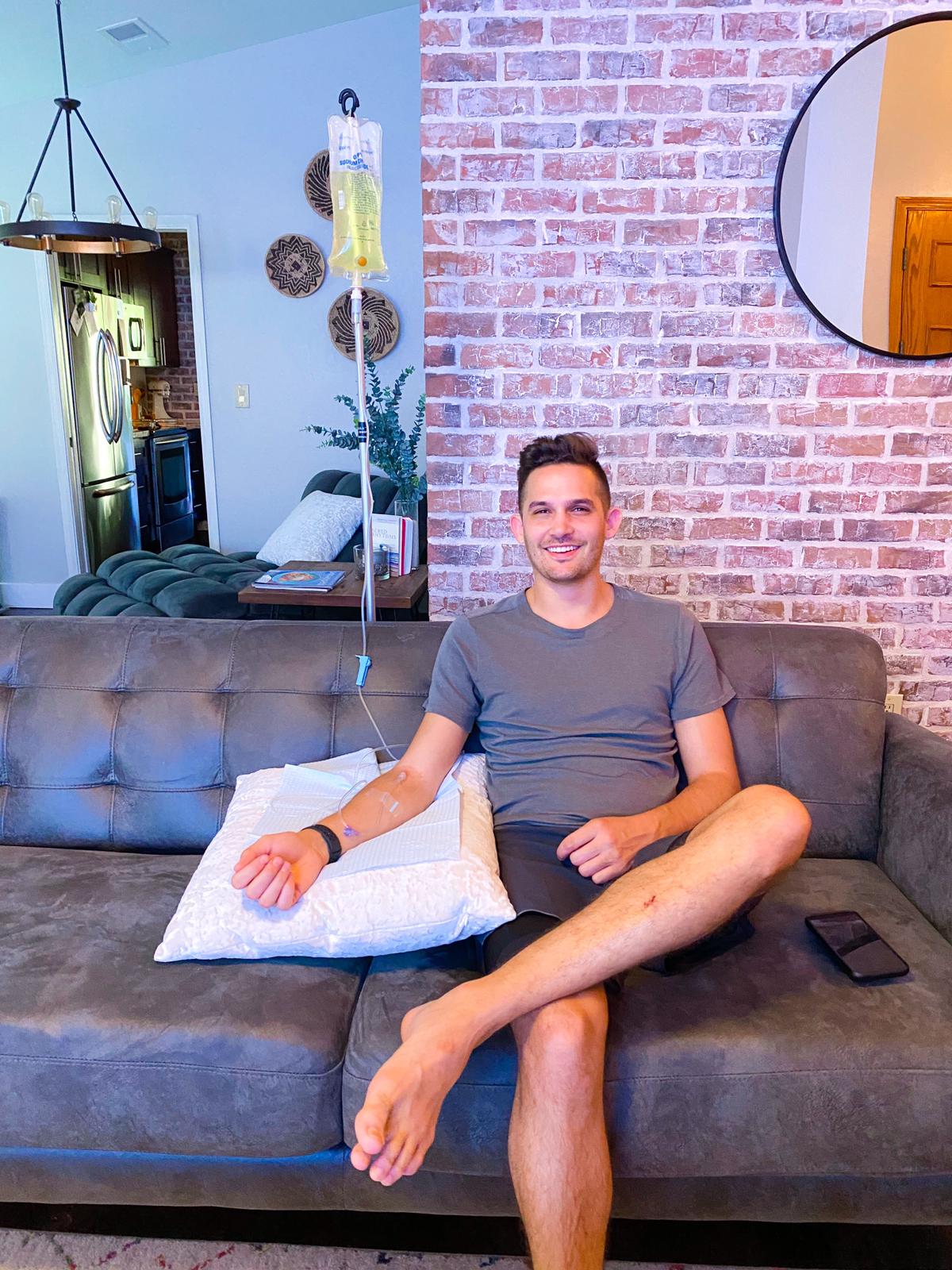 How does IV rehydration work? Your IV solution contains essential fluids, vitamins, minerals, and electrolytes, which go directly into your bloodstream through the infusion. Your body will start taking in those nutrients almost instantly, so you can start feeling better. 
And what can rehydration therapy treat? Our College Station IV therapy patients use infusions to manage symptoms of many health conditions, from hangovers to headaches. Anytime dehydration is a factor in your condition, IV therapy can help set you right again.
When you get a mobile IV therapy in College Station, our team of professional healthcare providers will come directly to you. They'll assess your health, find the right IV package for your needs, and administer your IV. The entire process lasts 30-45 minutes, and you'll feel ready to take on the world when it's over!
Lone Star IV Medics has earned a reputation for excellence thanks to our team of healthcare providers. They perform all of our infusions with a commitment to outstanding patient care, and their medical experience ensures the safest possible treatment. Our team also includes a doctorally prepared pharmacist (Pharm.D.) and naturopathic doctor (N.D.) offering consulting guidance and a board-certified physician (M.D. or D.O.) overseeing medical direction. 
Book an appointment with Lone Star IV Medics to experience the benefits of IV therapy.
IV therapy can help alleviate the symptoms associated with!
How Much Does Mobile IV Therapy in College Station, TX, Cost?
At Lone Star IV Medics, we know that good health is incredibly valuable. That is why we provide top-quality IV infusions using hospital-grade ingredients.
We also believe that your income shouldn't be a barrier to good health. With our pricing, you can create an affordable IV solution that helps you achieve greater wellness.
How to Book a Mobile IV in College Station
Give your body the fluids it needs and start feeling better today with a mobile IV in College Station. You can book your appointment with Lone Star IV Medics today and sign up for our VIP list. You'll get access to exclusive offers and flash sales, so you can save more while getting the nutrients you need.
Book Now!
This is the 1st item
This is the 2nd item
Serving College Station & all suburbs!
Open 8AM-8PM, 24/7 Service Typically Available